A new day is upon us and with a new day comes a new release of the AutoPi software. We are constantly working to improve the user experience so in this release we brought you new alerts, a new Advanced Settings page and numerous minor improvements. In this post, you can read the summary of what has changed.
Alert if device powers down

Instead of monitoring manually, we have installed a Power Alert when the device powers down due to critical voltage to avoid hypercritical situations and help users carry out their tasks and operation effectively.

Accelerometer widgets
Great news for object movement or vibration monitoring types. We have added new Accelerometer Widgets as default setup to the AutoPi dashboard. Now users can harness instant available data on the vehicle's acceleration forces and convert it directly into valuable measurements.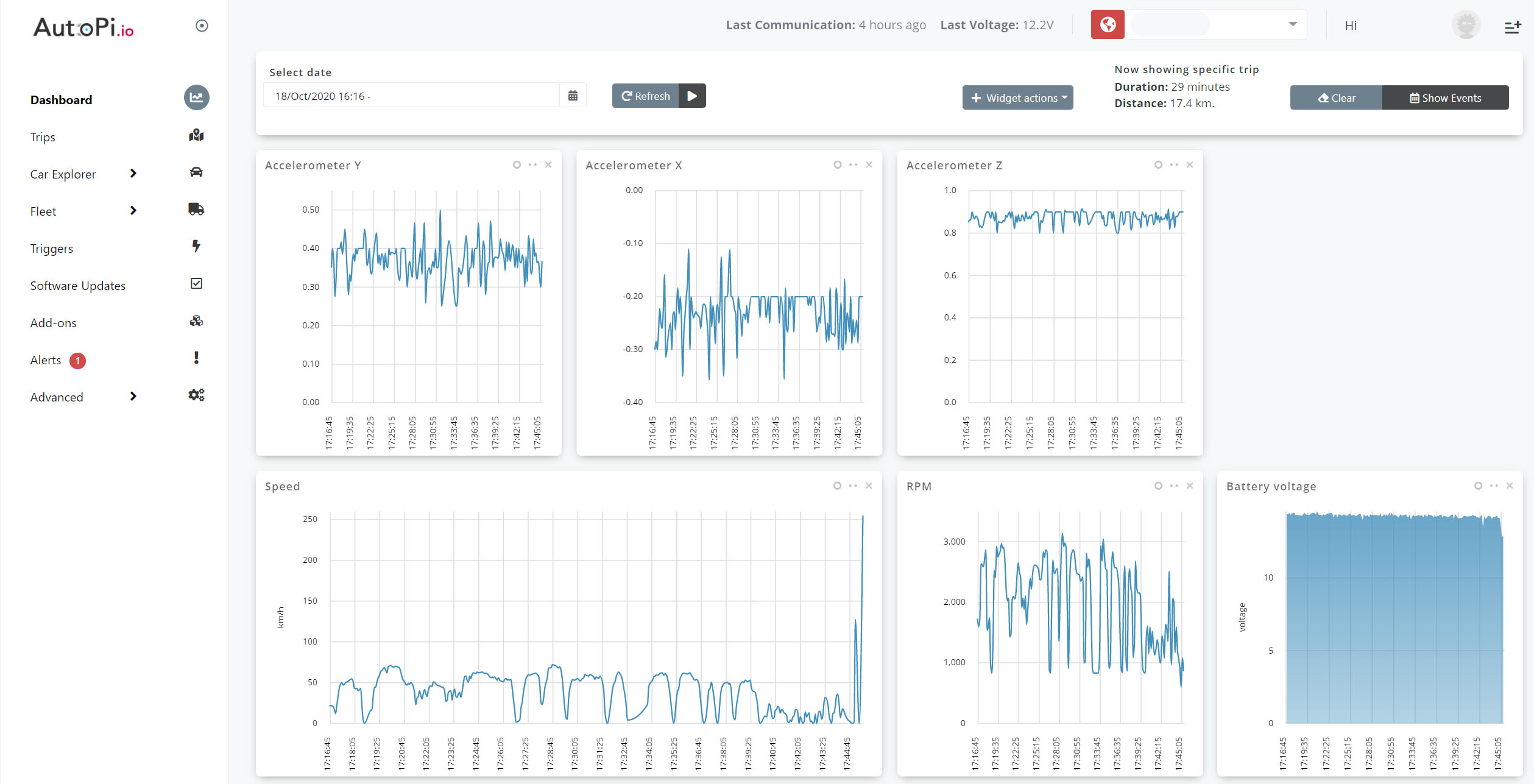 Iptable Entries
We have improved Advance Settings with a feature that allows users to set up iptable entries directly from
AutoPi Cloud
, so they can take advantage of blocking or allowing traffic for their daily or routine needs.
Visibility of pending changes
In this new version, we have enhanced visibility when syncing pending changes in the cloud to enable users with a better understanding of which tasks are performing well or need more time for development.
Improvements to comply Buster
We have upgraded AutoPi Core with improvements to be able to work with Raspbian Buster, the latest version of Raspbian. This is required in case of developing advanced projects on Raspberry Pi 4 modules.
New Advanced Settings Page
We have adjusted the Advanced Settings page to be easier to navigate and improved certain editor widgets to enable typed-text input fields for better customization. We have also added the ability to set up specific time spans in which a device should stay awake, hopefully that will be some ease for project development plannings. And last but not least, we've also added the ability to set a sub-second interval on the GPS position logger (Up to 10Hz).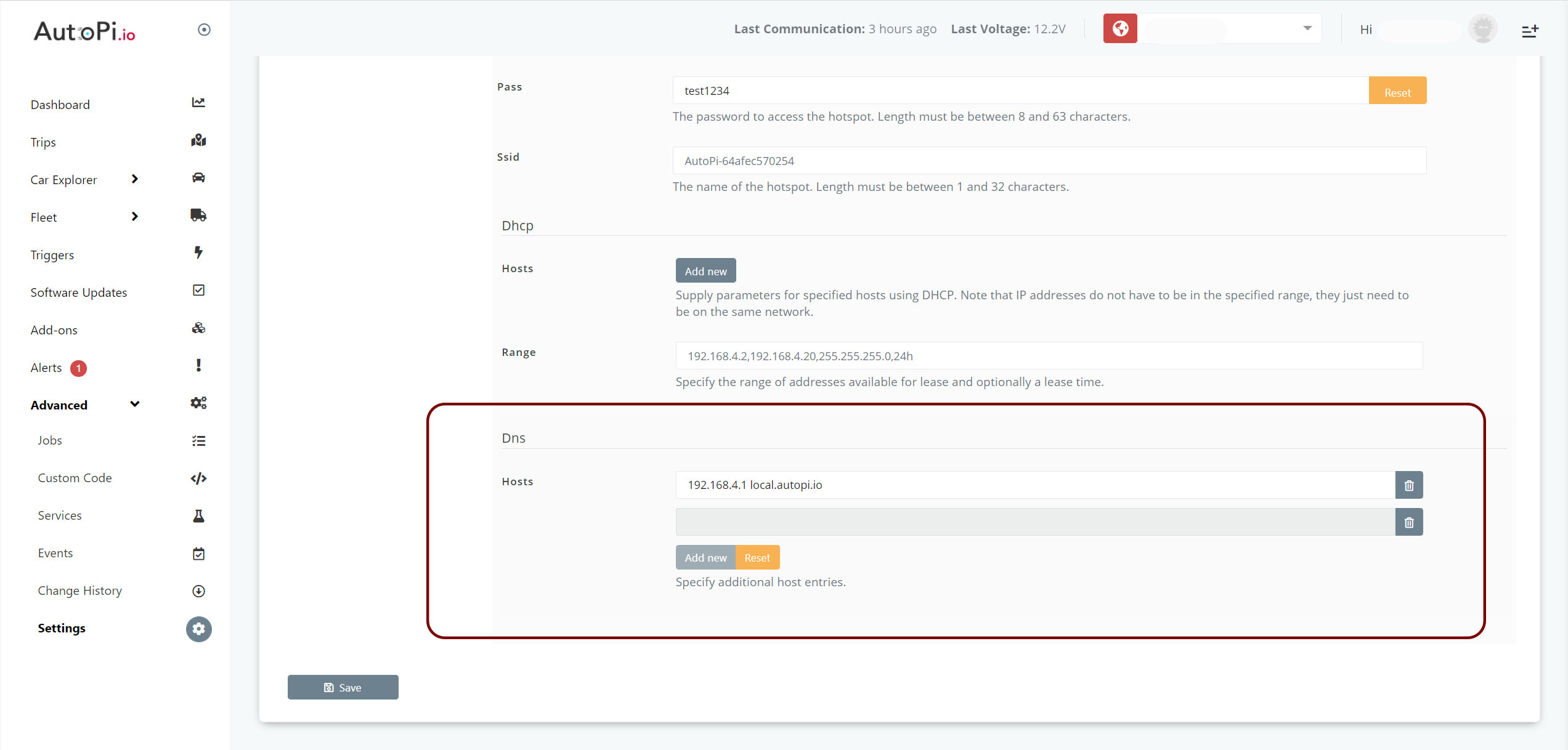 Improvements for Business Solutions:
In the new release, we have enabled an Account Administrator user level where admins are permitted to create new users and manage other existing user accounts. An Account Administrator can also edit the level of access of a user to a given device and have an overview of all the users that are connected to specific accounts.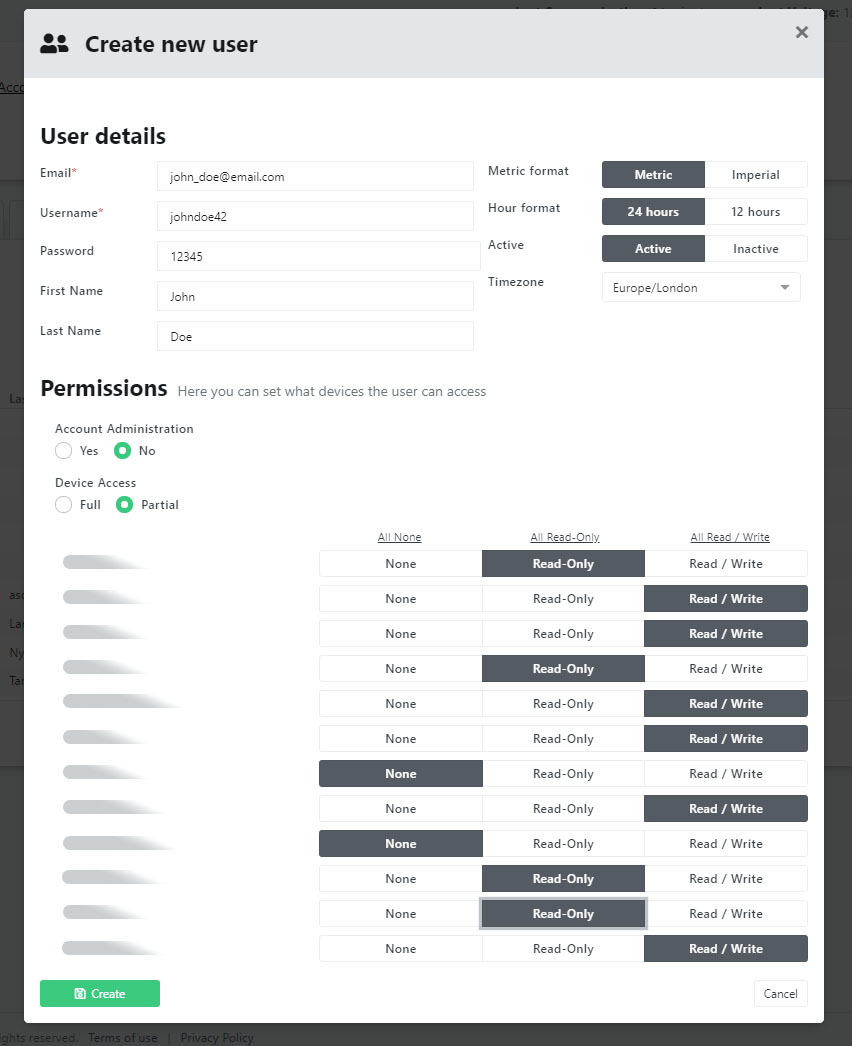 We've also added a read-only feature that gives the user access to monitor one or more devices but will not permit to carry out configurations or tasks such as creating new loggers.

For easier project development within an organization, we have added API Token Management that allows users to create new tokens for back-end access. Access can be assigned for a certain period or a lifetime.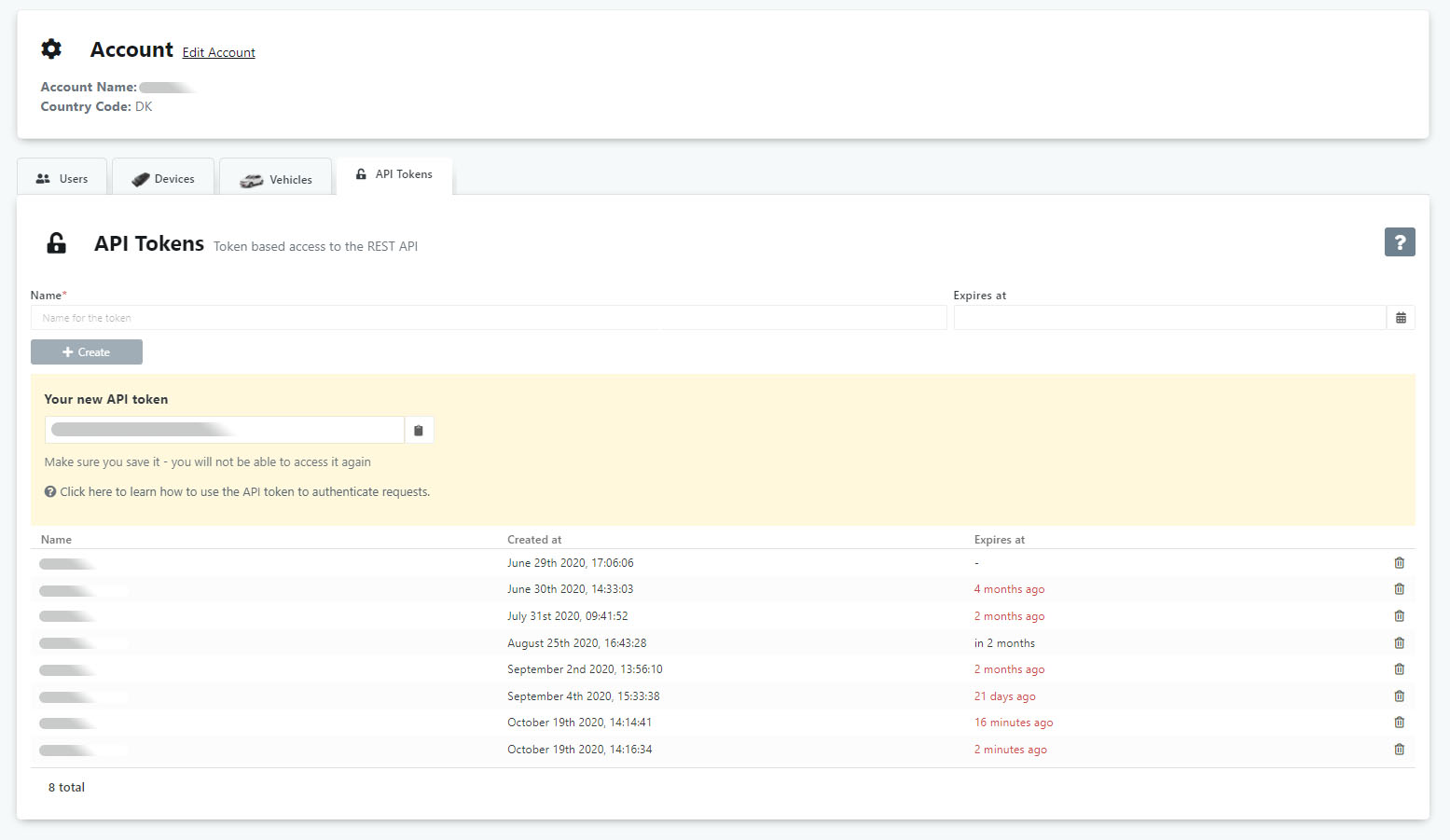 These settings can be reached from a drop-down list under the user's avatar, together with Device settings and Vehicle settings.
See it all in action at my.autopi.io or read the full list of improvements on our community site. For further information or inquiries, contact us at sales@autopi.io, let's start a new project together.