Collision Prevention Assist
A collision prevention assist helps you maintain distance to cars in front of you, but this system is not standard in all cars. With the AutoPi Telematics Unit this can be a standard. Mount an external sensor (proximity sensor) on the front of your car, and connect it to your AutoPi.
With built in audible alarms, the AutoPi is able to warn you if you don't keep a safe distance to cars in front of you. Connect an external rain sensor and suddenly you can make your collision prevention assist adaptive and warn you about driving behavior in dangerous weather circumstances.
However, it doesn't only warn you about the vehicles in front of you. Collision avoidance system monitors all moving and stationery objects in front of you, such as pedestrians, animals and other objects. Scroll down to find out more about it.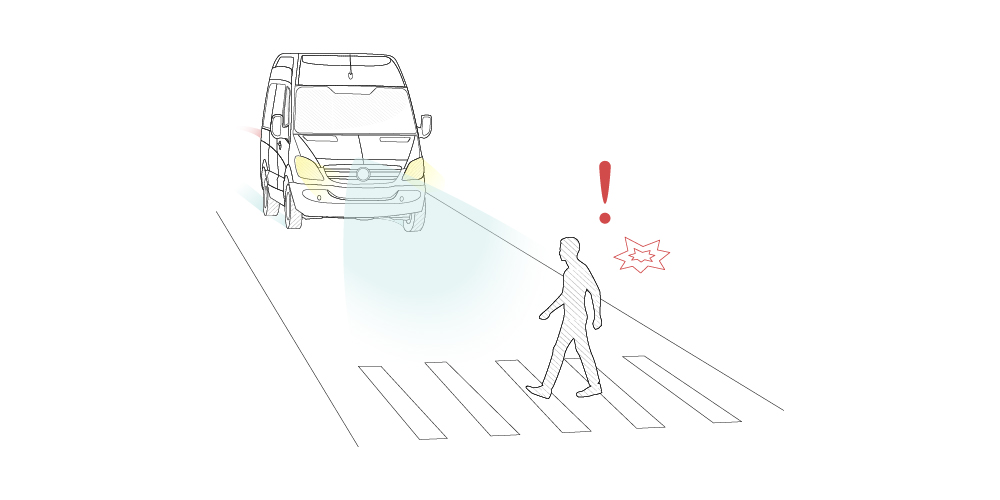 How to do it?
You can also set this add-on from your AutoPi cloud management platform. Simply choose the feature (add-on) you want to have and click on install.
However, you will need to mount an external camera (proximity sensor) in front of your car. As easy as it sounds. In case you want to know more or are struggling with installation, please contact sales@autopi.io.
Benefits of collision prevention assist
AutoPi's collision prevention assistance can help you maintain the distance to the cars in front of you and therefore prevent unnecessary accidents.
You can also connect an external rain sensor and it can warn you about driving behavior in dangerous weather conditions. AutoPi will then always talk to you and warn you about any kind of hazards.
Collision prevention assist or also called collision avoidance system is slowly becoming a common feature in many big manufacturers such as Mercedes. However, it can also be installed in your vehicle and you do not necessarily have to own a brand new Mercedes.
The collision prevention assist can monitor both moving and stationery objects and warn you through audible alarms in your vehicle. The feature is very beneficial for you as a driver, but also for other passengers as it can literally save their lives.
Driving for a longer time is really exhausting and your reflexes and senses might lower. That's when collision prevention assist comes in and become like an extra pair of eyes on the road with you.