Parking Heater For Your Vehicle
Parking heater is a feature that can heat up your vehicle remotely from the comfort of your home. It can save you plenty of time defrosting your car windows and the vehicle will be ready for you to drive straight away.

Tired of getting into a cold vehicle in the winter? Now, it's possible to connect and control an external parking heater to your AutoPi and control it from your home.
Since the AutoPi is always on, you can start the parking heater before you enter the vehicle and make sure it's warm for you. Imagine getting to your vehicle in the morning, when it's warm and comfortable. You are definitely going to feel better and more prepared for the challenges throughout the day.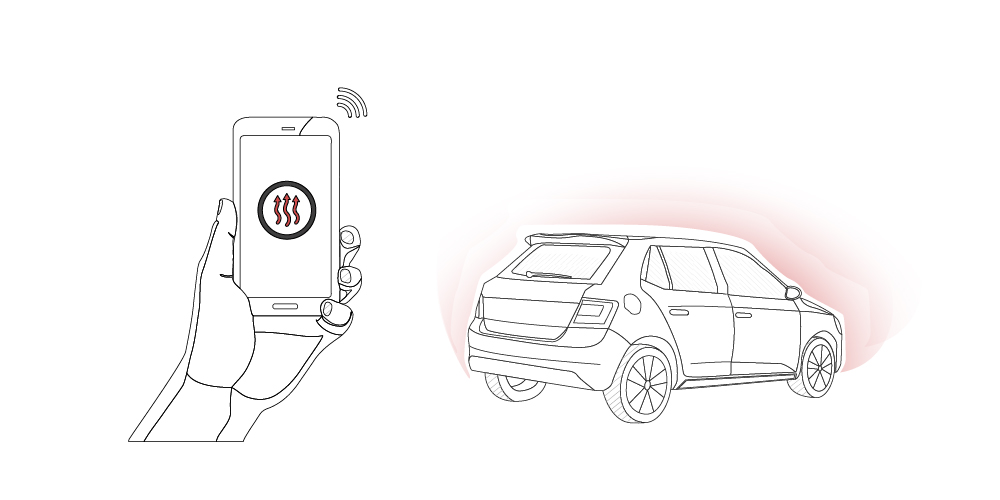 How to do it?
You can set this feature up in the AutoPi cloud management platform. In case you want to know more or are struggling with installation, please contact sales@autopi.io.
Benefits of parking heating
Nobody likes getting into a cold vehicle in the morning. Imagine entering your vehicle at the comfortable temperature and not spending a minute by defrosting the windows. Sounds like a dream right?
With AutoPi, it's a daily routine. It can also be used if you or your friend needs to wait in the vehicle for a longer period of time. You can ensure that you or the other person will not be freezing and can wait patiently and comfortably.
This feature is also connected to the remote start of your vehicle. If you are in a rush to get to work for instance, you can remotely start your vehicle and increase the temperature within the vehicle, making it possible for you to start driving immediately and therefore, save lots of time.
You can even prepare the vehicle for your relative or child and make their day better from the early morning. Save their time and effort and surprise them with a nice gesture.

You might be surprised, but warming up your vehicle before the drive has lots of benefits for your vehicle too. Theoretically, it should prolong the vehicle's mileage as it could warm up the vehicle faster. This primarily works with diesel cars, as they need a bit of 'warm up' before each drive in cold weather.