The world of telematics is evolving at a rapid pace, and keeping up with these advancements can be challenging. In the diverse landscape of available options, AutoPi offers a competitive choice.
If you're trying to decide between the AutoPi Mini and AutoPi TMU CM4, you've come to the right place. Both devices offer robust capabilities, but there are key differences you should know about. This post will shed light on those differences and help you make an informed decision.

The Ease of Plug-and-Play: AutoPi Mini
The AutoPi Mini is the perfect option for those who prefer the convenience of plug-and-play functionality. You don't have to be a tech genius to get it working; simply plug it into your vehicle's OBD-II port and you're good to go.
Common Features
Both the AutoPi Mini and AutoPi TMU CM4 offer:
Bluetooth: For a seamless connection to smartphones and other devices.

GPS: Enabling real-time tracking and location-based features.

4G/LTE: For fast, uninterrupted connectivity on the go.

OBD Automotive Interface: For an in-depth look into your vehicle's performance metrics.

SIM Included: To make connectivity simpler right out of the box.
Despite these commonalities, the AutoPi Mini stands out for those who want a device that is simple to install and operate.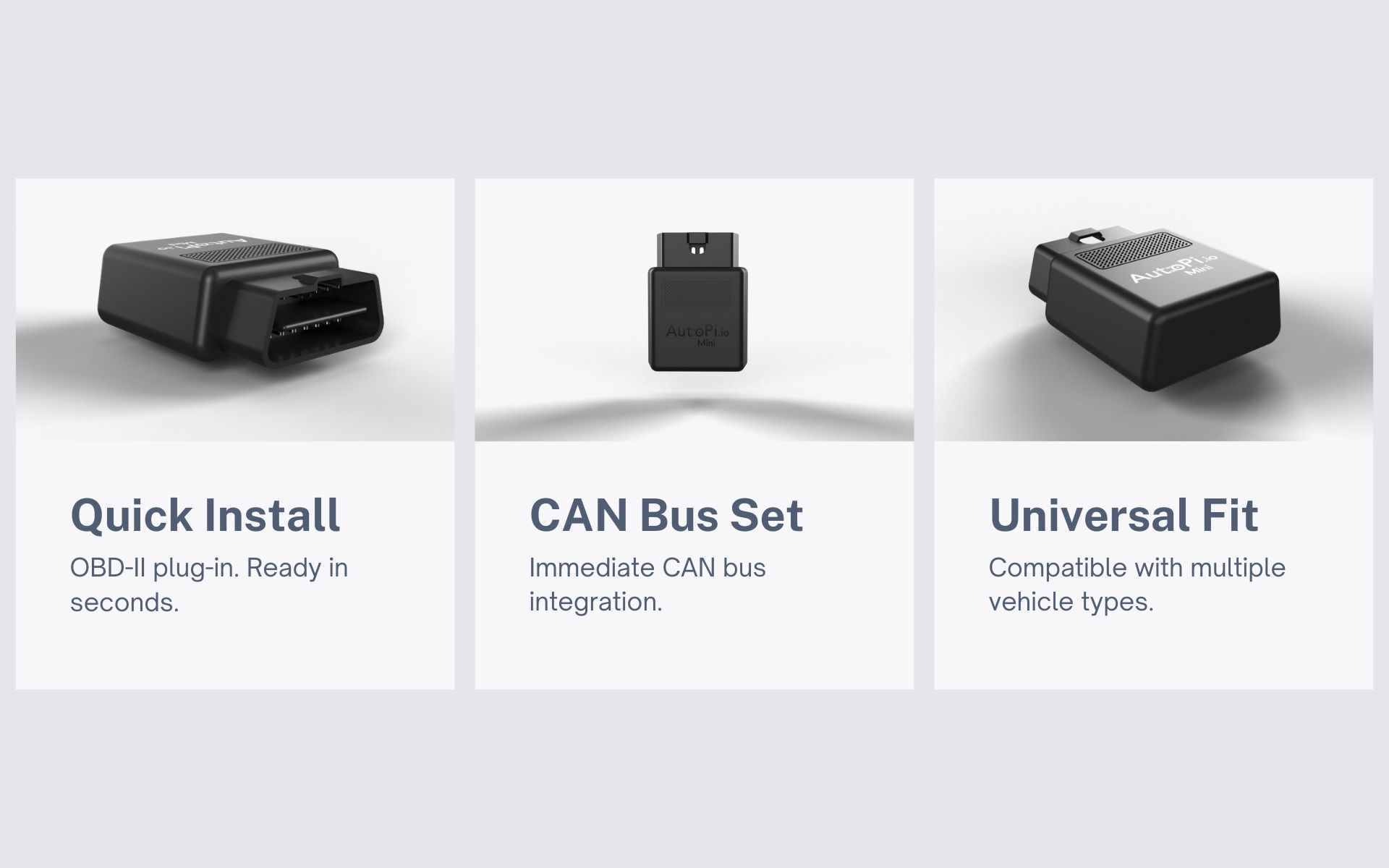 Customization Galore: AutoPi TMU CM4
If you're looking for a more tailored experience, the AutoPi TMU CM4 offers unparalleled customization. This device requires some setup, true, but this is where its strength lies. It is designed for the tech-savvy user who knows precisely what they want.
Exclusive Features
Here are some unique features you'll find only on the AutoPi TMU CM4:
HAT Expandable: For adding extra hardware modules.

Software Customizable: Tailor the device to meet your specific needs.

Open Source OS: A huge plus for those who want to tinker with the software.

CAN Automotive Interface: For a richer set of vehicle data.

24V Support: Making it suitable even for trucks and larger vehicles.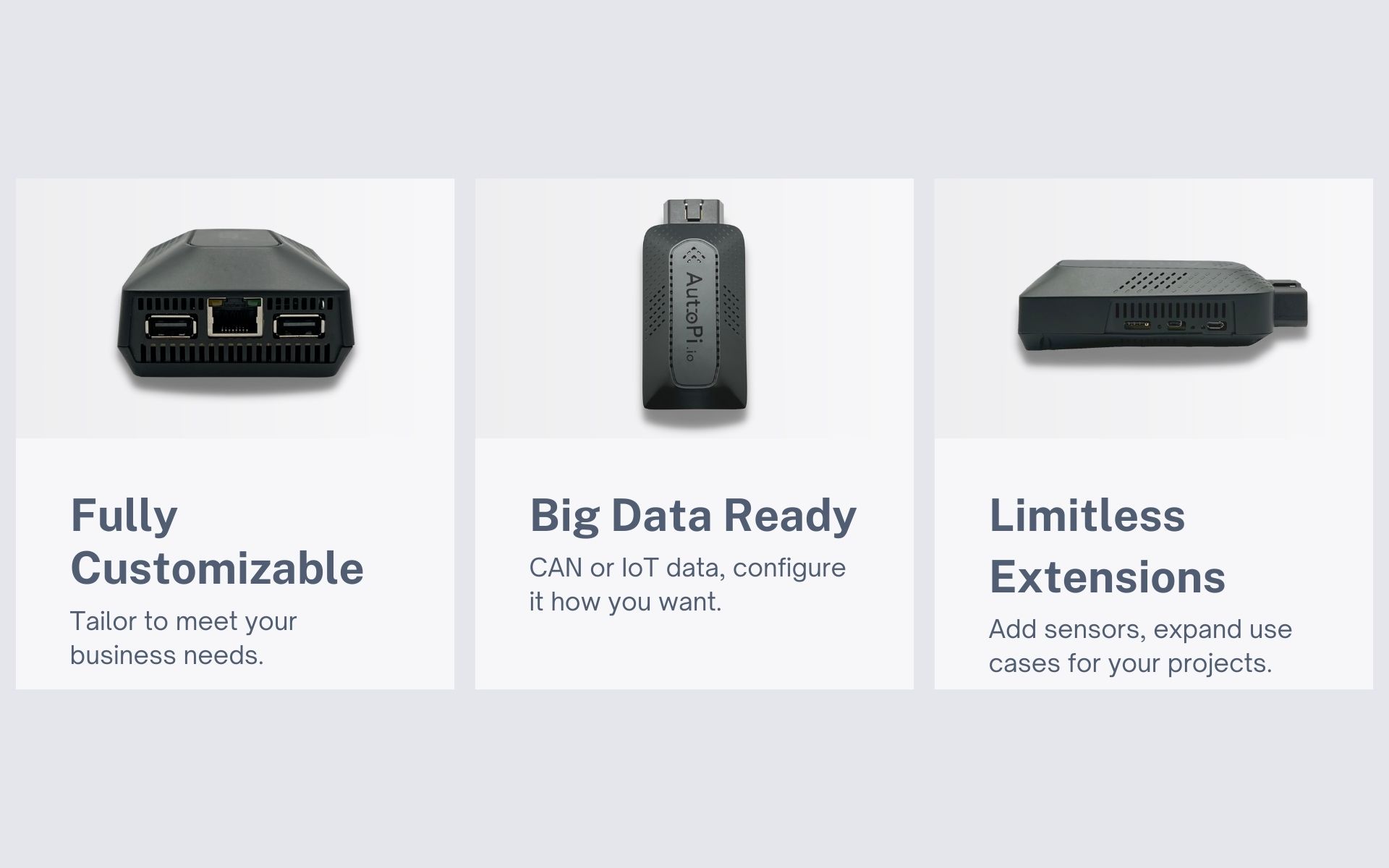 Making Your Choice: Mini vs. CM4
Who Should Choose the AutoPi Mini?
The AutoPi Mini is for you if:
You want quick and easy installation.

You need the basic but powerful telematics features such as GPS, 4G/LTE, and Bluetooth.

You prefer not to dive into software customization.
Who Should Opt for the AutoPi TMU CM4?
The AutoPi TMU CM4 could be your perfect match if:
You want a device that can be completely tailored to your specific needs.

You are willing to engage in some initial setup for a more personalized experience.

You need advanced features like CAN interface or 24V support for trucks.
Conclusion
Choosing between the AutoPi Mini and AutoPi TMU CM4 boils down to what you prioritize more: convenience or customization. Both devices are powerful and come with AutoPi's trusted reliability. While the Mini offers the benefit of quick setup, the TMU CM4 allows for deep customization, making it adaptable to a wide array of specific requirements.
If you'd like to see a detailed comparison between the AutoPi Mini and the AutoPi TMU CM4, feel free to visit our comparison page here.
If you have any more questions or need further guidance on choosing the right AutoPi device for you, feel free to contact us anytime. We're here to help!