AutoPi for Business
Lower your time to market, by kickstarting your business with a wide range of integration possibilities and different plans from AutoPi.
For more info please contact sales@autopi.io
Fleet monitoring
Monitor entire fleets remotely and get detailed information on whereabouts and condition
High speed CAN logging
Get one of the fastest CAN loggers in the industry, using the power of the Raspberry Pi
High speed accelerometer logging
Get detailed high speed accelerometer data and used it to analyze events from the vehicles
Implement custom DBC files
Import or implement custom DBC/KCD/ArXML/Sym/CDD files to ease integration to your vehicles
Configure fleets with templates
Generate templates to apply configation and settings to entire fleets
OTA updates of devices
Keep your devices up-to-date with over the air automatic updates
Relay data to your own servers
The AutoPi Cloud is a multi server setup. The two most important parts of the setup is the AutoPi Telematics Unit Management Server and the AutoPi Data Storage Server.

The Telematics Unit Management server is in charge of communication to the Telematics Unit, keeping them updated and running.

The Data Storage Server is in charge of storing all data collected by the Telematics Unit.

The endpoint for each of the servers can be configured on the Telematics Unit if you want to create your own setup.
Team up with AutoPi
Leverage on the AutoPi IoT Platform and get a head start on your busines by teaming up with AutoPi. Build your product on the AutoPi platform and brand it to your business.
AutoPi assists OEM's and fleet software providers.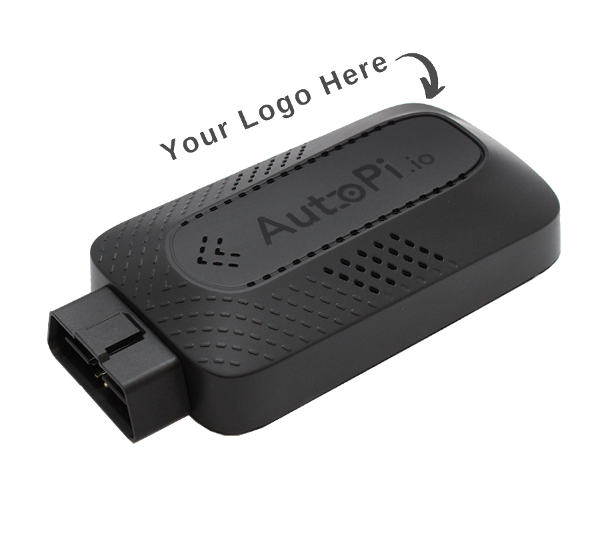 White labeling
We support white labeling of the AutoPi. Brand the AutoPi device or the AutoPi Cloud to you or your clients needs, but keep the service and support from AutoPi. We do business on all levels.
Certified for automotive use
Start your new project with a solution that has been proven, verified and certified for automotive use
CE Certifications
Our device is CE certified under the following standards:
EN 301 489-1 v2.2.0
EN55025:2008
EN 50498 and Directive 2004/104/EC
ISO 7637-2:2011
EN 301 489-3 V2.1.1
FCC Certifications
Our device is FCC certified under the following standards:
FCC 47 CFR Part 15, Class A:10–1–17 Edition
Add data subscription to your devices
AutoPi offers SIM subscription for your devices. The AutoPi SIM will use a local network carrier in your own country. The AutoPi SIM cards comes preinstalled in your devices.
Get (almost) global connectivity for only
2.5 EUR/Month
Countries included in coverage:
All EU countries, Norway, Switzerland, USA, Canada, Australia, China, Egypt, Botswana, Cameroon, Ghana, Israel, Ivory Coast, Japan, Hongkong, Jordan, Kuwait, Nigeria, Russia, Saudi Arabia, South Africa, South Korea, Thailand, Turkey & Uganda.

*Each SIM contains 100 MB data monthly - sufficient for the AutoPi Telematics Unit with standard usage.
Contact us for more info and pricing
Interested in hearing more about AutoPi for Business use? Contact sales@autopi.io for a non binding quote on your project.