Hardware
NEW
The next-generation AutoPi Telematics Unit CM4
The new innovative and robust AutoPi TMU CM4 is the future of telematics units. It allows users for more possibilities and comes with plenty of benefits. Available for order now. Ships within 2-3 days.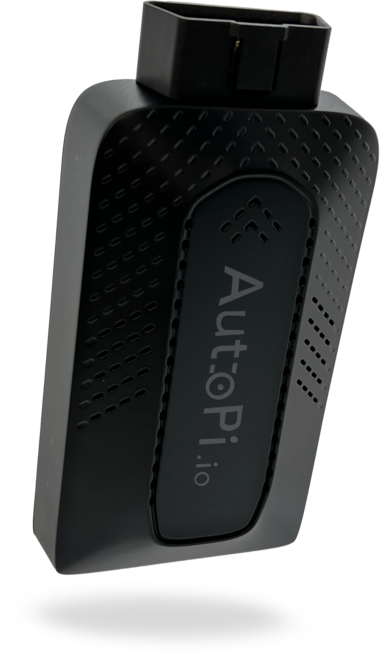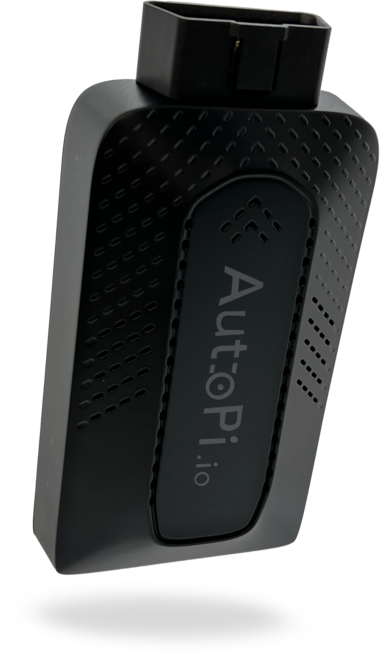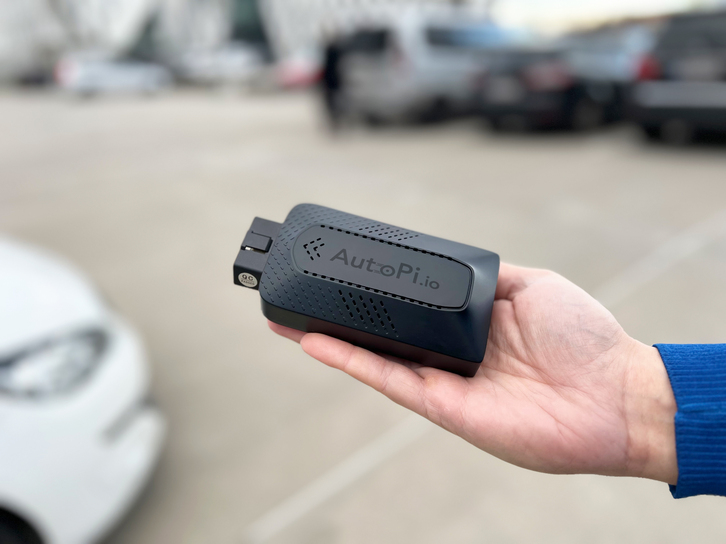 New and improved
Harness the power of a Raspberry Pi Compute Module 4
The AutoPi TMU CM4 has new improved in several areas, such as better heat dissipation, new I/O button, sturdier design and casing. Furthermore, the Compute Module 4 boosts the raw potential of your solutions, and has new and improved connecters.
Faster CPU and more RAM
Extensive security integrated circuit(IC)
Capable of upgrading to 8GB RAM
The next-generation TMU
Unique added features available in the CM4
Our hardware is built to be a one-box-solution, centralizing data from assets installed in the vehicle, providing freedom to customize their solution as they see need.
Ethernet- and Dual USB ports
Button input for interaction with device
EU/US designed parts only, with production in EU
Upgraded Smart Power Manager to allow better perseveration of auxiliary battery
Ethernet- and Dual USB ports
Button input for interaction with device
EU/US designed parts only, with production in EU
Upgraded Smart Power Manager to allow better perseveration of auxiliary battery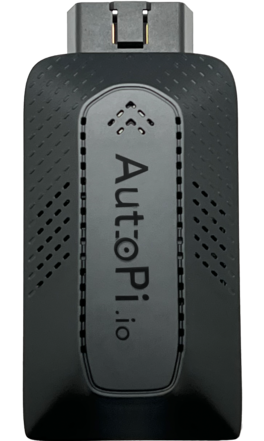 Bluetooth upgraded to 5.0
Upgradable eMMC hard drive for fail safe IoT-solutions
40-pin header available for in-case extentions
Twice as fast boot- and shut down time
Bluetooth upgraded to 5.0
Upgradable eMMC hard drive for fail safe IoT-solutions
40-pin header available for in-case extentions
Twice as fast boot- and shut down time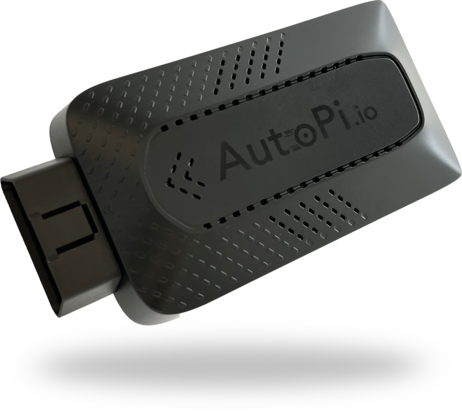 Key Features
Outstanding core features of CM4
Our solutions, both hardware and software, always focus on scalability and there are no projects too small or big for us to handle.
Upgraded automotive interface
The device comes with a 2x CAN interface and can be further expanded with additional CAN interfaces. Support for Diagnostics over IP (DoIP).
Runs LINUX OS
AutoPi Core is based on a full LINUX OS (Raspberry Pi OS), with endless possibilities for extensions and integrations. Well proven and tested OS, with high endurance.
Open source-software
The device runs on an open source-software, allowing users to build custom code on top of that. All drivers and implementations in AutoPi Core is availble from our GitHub repository.
Computing power
Broadcom BCM2711 Quad-core Cortex-A72 (ARM v8) 64-bit SoC @ 1.5GHz provides incredible speed and functionality. 1GB LPDDR4 RAM and an integrated GPU. Upgradable to even more memory.
Order
Now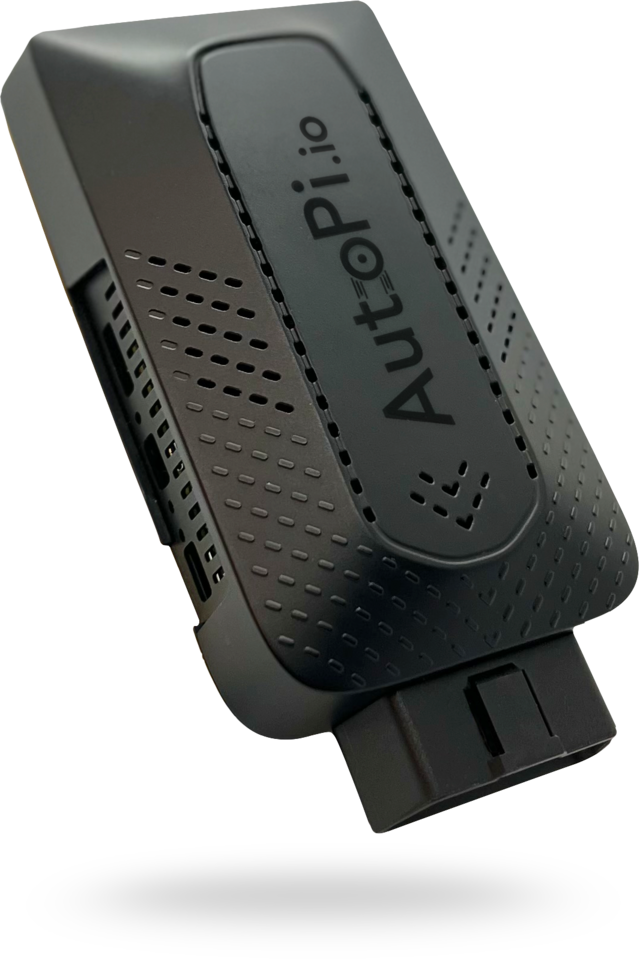 Order
Now
---
4G/LTE Global Coverage
Integrated modem supporting global 4G/LTE bands,
enabling worldwide coverage in one single device.
---
Built in 2x SocketCAN interface
8x increased automotive bandwidth and speed with dual SocketCAN,
in comparison with the classic CAN.
---
OEM integrated unit or aftermarket add-on
Utilize the AutoPi TMU CM4 as a factory integrated OEM device,
or as an aftermarket add-on installation.
---
Integrated power-safe functionality
Fully proven and experienced power fail-safe functionality,
protecting against loss of critial data and increasing business productivity.
---
Extendable to almost any usage
Allow extension to countless, business and personal, use cases.
Additionally, add external sensors to further boost the capabilities.
---
Upgradable CPU/RAM
Upgrade the device to a faster processor,
get up to 8GB RAM and 32GB of storage.
---
Automotive certified (CE/FCC)
We are entirely CE & FCC certified for automotive standards.
---
Integrated security element
Secure and encrypt your data. Keep the data and applications
safe from other applications running on the same device.
Easier access to all features
Upgraded expansion
We've combined all the previous shields into one entirely original shield.
The ability to extend the AutoPi TMU with various components of sensing technology, can increase the effectivity of your business.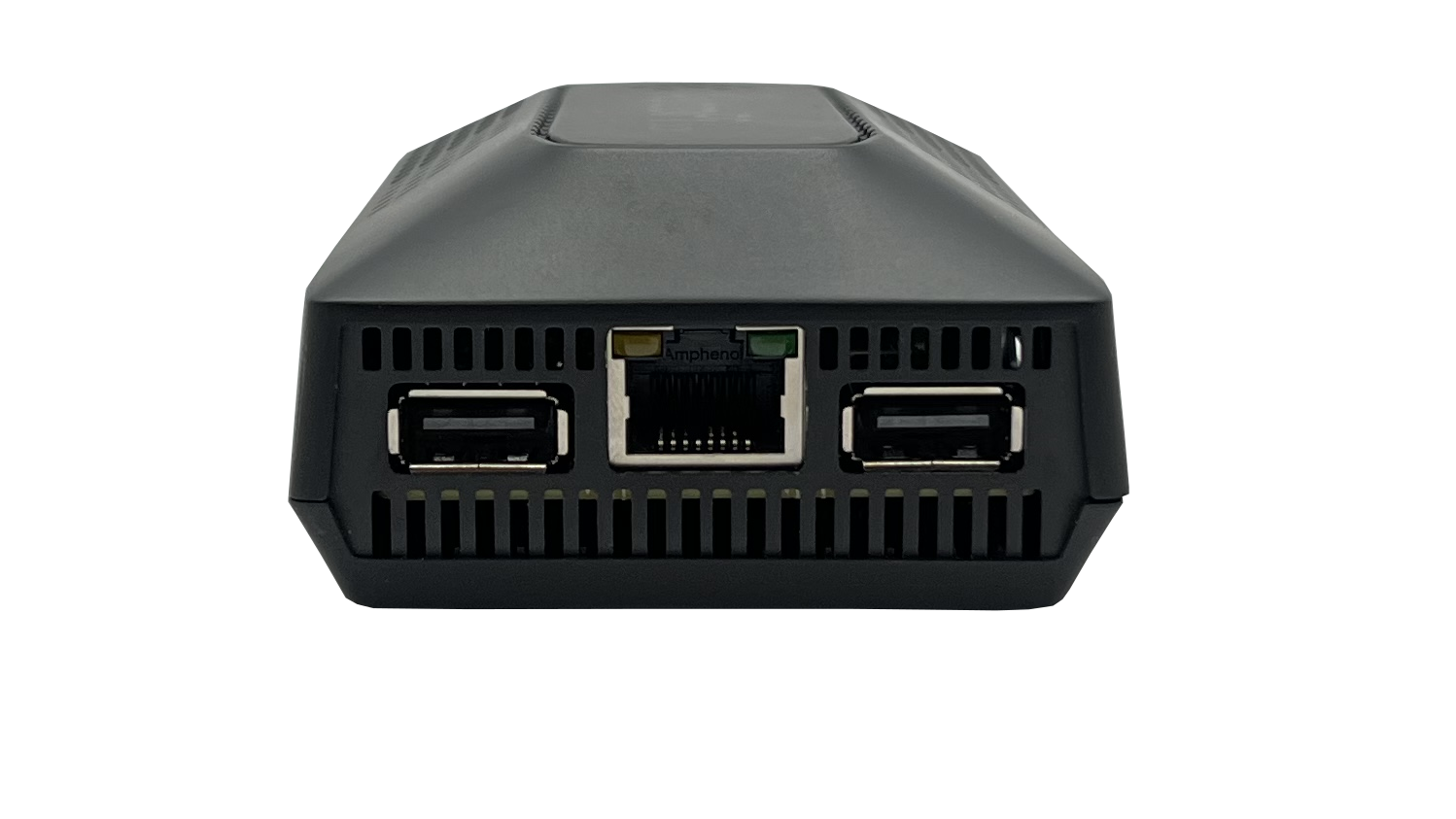 The rear includes:
• Dual USB & Ethernet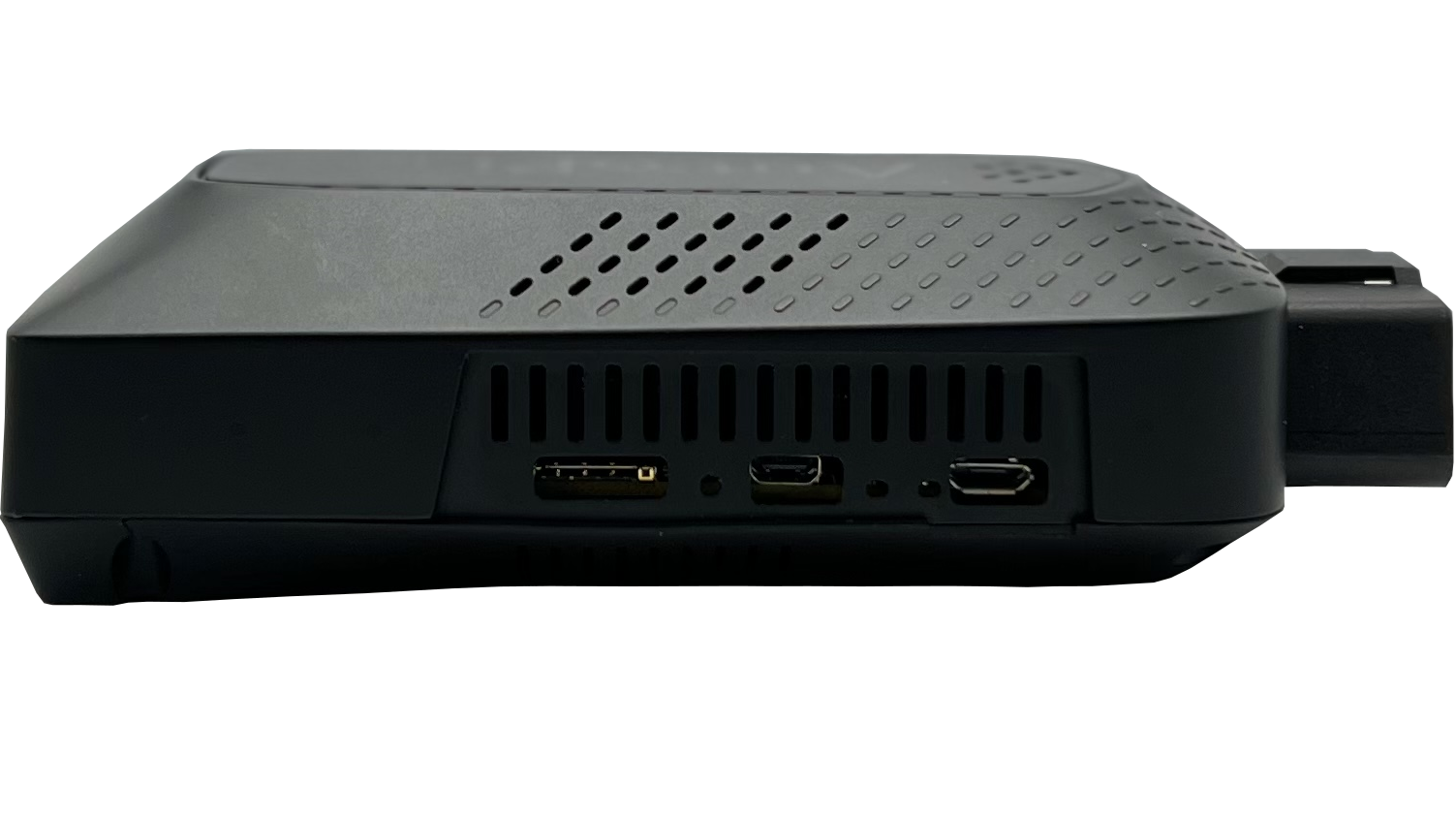 The side includes:
• Simcard, Micro-USB, Mini-HDMI slot
Upgradable to match your requirements
More processing power, more memory
Processor: Broadcom BCM2711 quad-core Cortex-A72 (ARM v8) 64-bit SoC @ 1.5GHz
Memory: 1GB, 2GB, 4GB or 8GB LPDDR4 (depending on variant)

Merged into the CM4
Innovative hardware components
Base your solution on top of one of the strongest commercial minicomputers available.
— "We do not believe in one-size-fits-all on any level, but in the ability to adapt and accommodate".
Raspberry Pi™
An embedded Raspberry Pi delivers the computing power which enables the AutoPi Telematics Unit to do practically anything.
I/O Button input
The I/O button is a programmable, handheld input/output that allows automating actions by pushing a button on the AutoPi TMU CM4.
Security Element
Considerably cut the cost and complexity of managing the secure storage without significantly compromising security of the AutoPi TMU device.
Bluetooth
The AutoPi is extensible through Bluetooth 5.0 with Bluetooth Low Energy (BLE). Connect a range of third-party products through this.
Accelerometer/Gyroscope
Embedded 3-axis accelerometer enables real-time measurement of all 3D horizontal and vertical G-forces applied to the car.
GPS Module & Native Real-time Clock
Real-time tracking of vehicle position, speed, and altitude, that incoporate A-GPS support. Additionally, a native Real-time clock has been added on the device.
USB Ports
Connect USB peripherals to the external USB ports. E.g., WiFi and Bluetooth devices, or an HD dashcam. Upgraded to the CM4 specs, made up of two ports and can be increased with a hub.
4G/3G Modem & WiFi
Future-proof design allows easy replacement of the network module with other expansion boards supporting standard Mini PCI-Express socket. Additional connection options are available through built-in 2.4GHz and 5GHz IEEE 802.11.b/g/n/ac wireless LAN.
GPIO Pins
The AutoPi TMU CM4 comes with an integrated 40 pin header (1.27mm pitch). It is possible to use the header to design HAT (Hardware Attached on Top) boards that greatly extends the functionality of the device.
OBD Chipset
Advanced on-board OBD-II chip that supports communication with all OBD-II compliant vehicles.
HDMI Port
Plug in a touchscreen or any other display device through the supplied HDMI port. An essential feature when building an in-car computer or entertainment system.
Voice Speaker
Playback of voice notifications based on real-time data from GPS, accelerometer, car diagnostics or any other device attached.
Something unclear ?
Frequently asked questions
What is the Telematics Unit?
Telematics unit or also known as Telematics Control Unit (TCU) refers to the embedded system, which is on board of the vehicle and connects to the vehicle and the cloud.
Typically, the telematics unit can be connected via OBD2 port in the vehicle and the data can be seen on the laptop, smartphone, dashboard or special obd2 scanner.
The telematics unit collects telemetry data from the vehicle, such as speed, position, connectivity, engine data and more. The TCU is very beneficial for any use of vehicle, regardless the purpose of the vehicle.
However, it can bring lots of cool features and improve driving experience of a driver or the whole family. Some of the most favorite features are heads up display, theft detection, car WIFI hotspot and voice commands recognition.
Telematics unit is commonly used in businesses, more specifically in fleet management, as it improves the efficiency of the fleet (group of vehicles that engage in one common activity) and therefore, the logistics of the actual business.
Telematics Unit uses satellite navigation (GPS), as well as electronic mapping tool to monitor the position of the vehicle at all times. It is possible to monitor it even if the vehicle has been stolen.
Benefits of Telematics Unit
Telematics Unit can bring you lots of benefits. There are many more additional aspects that we do not even realize telematics unit is capable of.
One of the automotive industry trends is the connectivity and AutoPi Telematics Unit can actually connect your vehicle to the cloud and bring you additional features that you did not even know exist.
Connectivity - Capable of connecting your vehicle to cloud, collect data and 'communicate' with your vehicle. It is possible to connect several vehicles to monitor them at the same time.
Antenna optimization - It is possible to adjust antenna power optimization with better sensing, diagnostics and low noise.
Reliability - Telematics Unit is reliable, efficient and offers fast data transmission that enables communication to other systems in the vehicle.
Driving assistance - AutoPi Telematics Unit can improve your driving experience. Check out our use cases page, where you can find lots of examples on how TMU can help you.
Despite the large number of benefits that Telematics unit brings, people still think the price is too high and is not worth it. If you are barely using your vehicle, and you do not really pay much attention to the health of your vehicle, then it might be true.
On the other side, if you are using your vehicle regularly, or it is part of your daily job, then it is definitely worth it. Think about how much you spend at a mechanic a year and what are your vehicle's features or functionalities. Then consider everything that Telematics unit brings you.
It improves your vehicles' 'health', notify you of its current situation, improves your driving experience, gives you lots of additional possibilities and on top of that, it can even help your whole family while using the vehicle. There are seriously only benefits for having a Telematics Unit in your vehicles.
Better Display
Due to its Broadcom BCM2837B0 64-bit Quad-core CPU, 512MB RAM and integrated GPU, AutoPi Telematics Unit supports recording and displaying HD resolution videos. Use it for image recognition and machine vision in advanced projects.
Filling the gap
Earlier generations use accelerometers to detect the orientation of the unit. As a new feature, AutoPi SocketCAN Pi3 uses an IMU, with both accelerometers and gyroscope to fill in its lateral orientation during a movement.
This gives that additional information by tracking the rotation and twist of the device. This gives a both clear and responsive data output on the device's physical orientation.
Accessing connectivity where others can't
AutoPi TMU Pi3 is designed to be easily upgradable to a Pi 3 Model B+ or Pi 4 and enable high speed data transmission and bandwidth via Ethernet connection.
One of the main advantages of Ethernet is that it is typically less vulnerable to disruption, therefore, offers a high-performance network and greater degree of network security. In newer cars, Ethernet runs alongside traditional vehicle cabling used for in-car connectivity, allowing all vehicle components to be securely connected.
STILL HAVE QUESTIONS?
Get in touch with us – We're ready to answer any and all questions.