 The AutoPi IoT Platform
Advanced Telematics and Fleet Management System
The AutoPi Telematics Unit and the AutoPi Cloud combines to and IoT Platform which lets you add advanced features to your car and gives you a lot of extension possibilities.
---
Trusted by 3,000+ clients worldwide
4+ million kilometers driven daily
1+ million data points analyzed daily
What we do
This is the system that lets you set up and program your intelligent car.
AutoPi is the first extendable Internet-of-Things (IoT) platform for your car, built on the Raspberry Pi.
It consists of a hardware dongle and the IoT software platform, from which you can monitor and configure your car.
AutoPi Telematics Unit
Invisible
Learn More
AutoPi Management Cloud
Free for private customers
Learn More
Trusted Globally
Start your business with experts
---
Used Worldwide. With AutoPi you get a solution verified working on all continents.
Years of experience. We have 10+ years of experience with telematics solutions.
Proven track record. With our experience in custom IoT telematics solutions, you get a partner with a proven track record.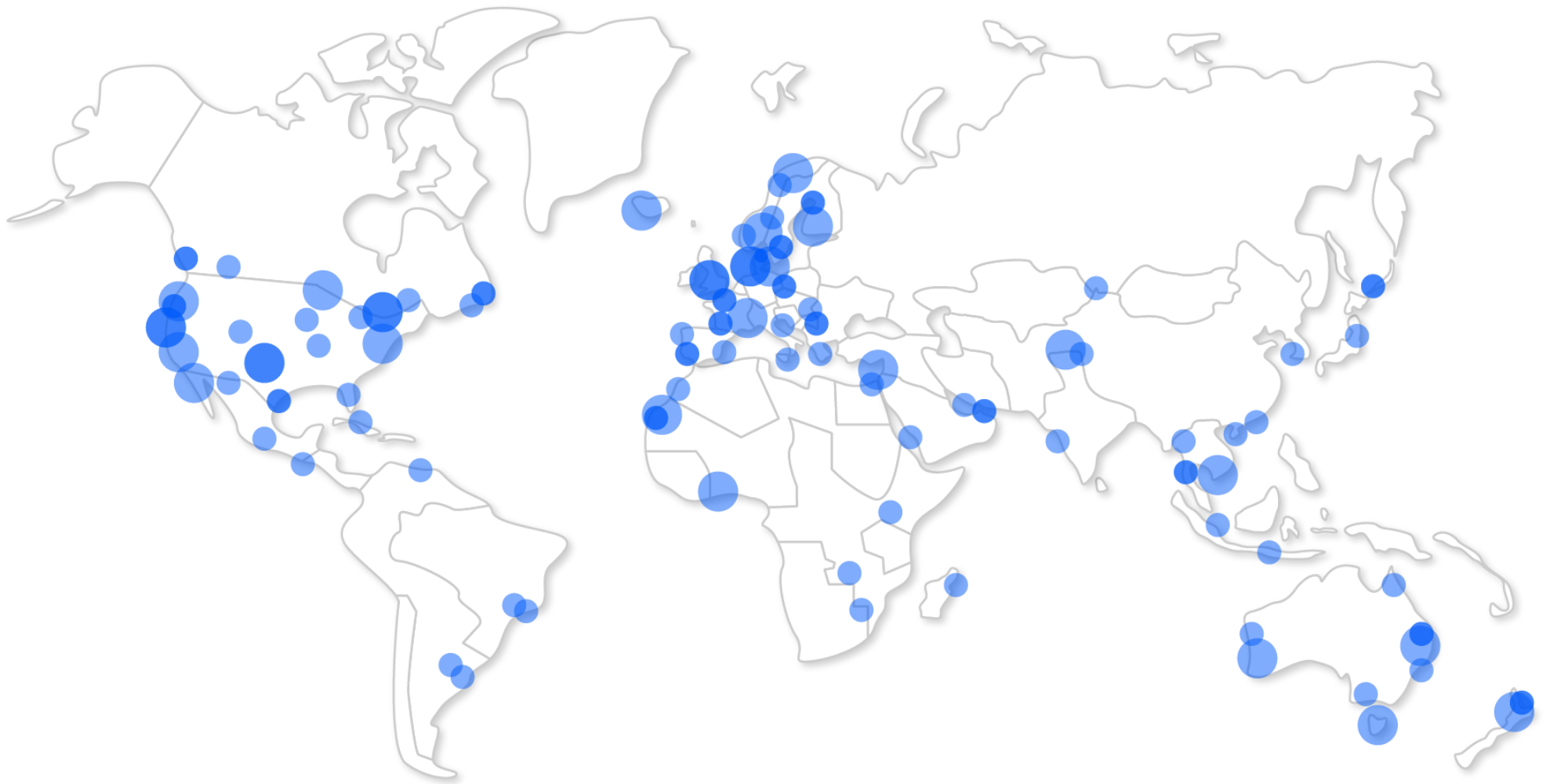 Our Business Solutions
Tailored to your requirements
---
Lower your time to market, by kick-starting your business with a wide range of integration possibilities and different plans from AutoPi.
Powered by a Raspberry Pi
The revolutionary low-cost mini computer
Computing Power
Equipped with a Broadcom BCM2837B0 64-bit Quad-core CPU at 1.4 GHz, 512MB RAM and also an integrated GPU. This is enough to do advanced tasks like HD video recording and playback. It is even capable of image recognition and machine vision.
Operating System
Raspbian is the officialy supported OS. It is an adaptation of the entirely free Linux distribution; Debian. The AutoPi Telematics Unit comes with a pre-installed SD card containing the AutoPi Core based on Raspbian. If you want, you can easily run your own software and OS.
Connectivity Options
Provided with HDMI, USB and also 40 GPIO pins. The GPIO pins can be used for all sorts of purposes; most can be used as either inputs or outputs. Sixteen of the pins can be accessed directly from the outside of the AutoPi Telematics Unit enclosure. This is done through a connector cable, which purchased together with the AutoPi Telematics Unit.
Extensive Community
With over 12 millions devices sold worldwide since 2012, a huge Raspberry Pi community exists today. It is easy to find information, share ideas with other like-minded and get help. The Raspberry Pi has even gone into space, as it was used on the International Space Station.
These are a few of the possibilities
The most versatile IoT platform on the market
---
The AutoPi system is great for your projects, this is just some things you could build with your AutoPi.
Using image analysis to improve driving behavior
Use external sensors to add new features to your car, like parking assistance
Connect an external display to create an in-vehicle dashboard
Keep track of your car at all times, even when you are not in the car
Connect an external display to create an in-vehicle dashboard
Remotely detect important events, such as crash information
Get remote notification about important events from your car
Control your car remotely by sending advanced CAN commands, like unlock/lock vehicle
Build a system that detects bad driving patterns and gives suggestions to improve
Support for Electric Vehicles
---
We support a wide range of Electric Vehicles. Use the AutoPi to implement functions such as these:
Monitor detailed charge information and keep track of the best possible charge stategy for your vehicle
Get information about battery health, to keep your battery in the best possible condition
Remote charge notifications
Monitor charge status remotely from a smartphone or tablet
Implement eco driving features to optimize range of your battery
Keep track of driving power to see what is draining your battery
Calculate estimated driving range per charge, based on historical driving data
AutoPi for Business
Use it for your business with these features
---
Monitor entire fleets remotely and get detailed information on whereabouts and condition
Get one of the fastest CAN loggers in the industry, using the power of the Raspberry Pi
High speed accelerometer logging
Get detailed high speed accelerometer data and used it to analyze events from the vehicles
Implement custom DBC files
Import or implement custom DBC/KCD/ArXML/Sym/CDD files to ease integration to your vehicles
Configure fleets with templates
Generate templates to apply configuration and settings to entire fleets
Keep your devices up-to-date with over the air automatic updates
Frequently Asked Questions
AutoPi is the first extendable Internet-of-Things (IoT) platform for your car, built on the Raspberry Pi. The AutoPi system consists of a hardware dongle with many extension possibilities and an IoT software platform from which you can monitor and configure your car. You can set up advanced triggers, add widgets to your customizable dashboard, install new features and much more.
Reliability, trustworthiness, and expertise.

When building custom solutions for our clients, we also build partnerships with our clients, to find the right solution for them in a long run. We will be here for a long time and slowly want to become the #1 business, when it comes to the custom telematics solutions.

Read more about us here.
What solutions does AutoPi offer?

+

AutoPi offers multiple ready solutions to implemented right away. Our expertise is to configure and customize each solution for our clients, as well as providing them with a possibility to have a control over their data.

Learn more about our business solutions here.
What industries does AutoPi work with?

+

AutoPi works with multiple industries with a goal to shape the better future. See the list of all industries we work with at the moment here.
How is the AutoPi device installed in a car

+
Can I have a Raspberry Pi car?

+

With AutoPi, you can. AutoPi device is built on Raspberry Pi, which is an open source-software and gives you the ability to build anything on top of our solution. This is also one of our competitive advantages, as it allows our clients to get exactly what they are looking for. There are plenty of use cases and upgrades when it comes to Raspberry Pi.

Take a look at one of the common use cases, Raspberry Pi touch screen car computer here .
Do you offer white labeling?

+

Yes. We provide businesses with white labeling options and assist OEM's and fleet software providers to leverage on the AutoPi IoT Platform. You can simply build your product on top of the AutoPi Platform and brand it directly to your own business.

Contact us if you want to hear more about our white labeling options.

You can brand both AutoPi hardware and software to yours or your clients' needs. Additionally, you can keep the service and support by our experienced team. Our possibilities are flexible and adaptable, based on your specific needs.
We ship globally within 1-3 business days. Once the order is shipped out, you will receive a tracking link to follow your order.

All orders are delivered within 1-3 business days after being shipped out. Contact us for more detailed info
Ready to discuss your project further?
Request a Demo and find out how we can help you with your project
Request Demo