AutoPi Asset Tracking
Increase fleet visibility and secure all your operations in real-time
Eliminate any risk of delays and loss of valuable assets by employing real-time BLE asset tracking and management of generators, vehicles, computers, or other technological equipment.
Benefits and features
A configurable tool to manage your assets
Flexible and configurable
Modify the AutoPi Asset Tracking to fit your requirements/needs.
Enhanced visibility
Track your physical assets in real-time regardless of their location.
Eliminated pointless costs
Put an end to unnecessary costs and keep your equipment safe.
Exploit virtual borders
Set up a virtual perimeter for a real-world geographical area.
Centralized data
Consolidate data collection from your physical assets into one place.
Scalability
The asset tracking system will grow with your company as well as its needs and goals.
Real-time BLE asset tracking
Manage anything and everything that affects your fleet assets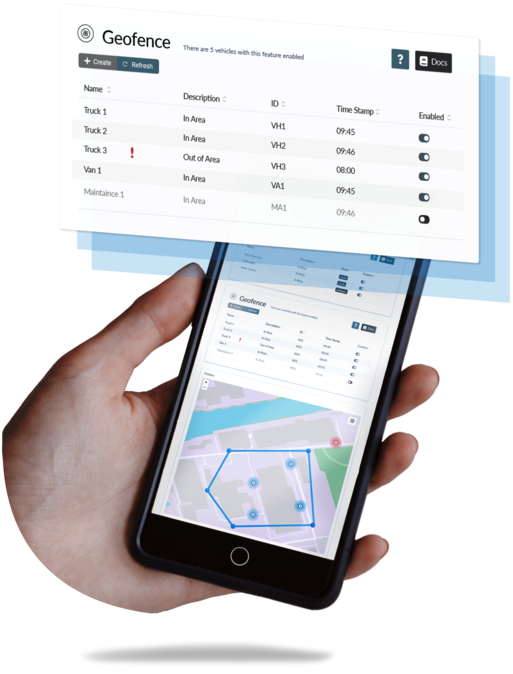 Eliminate unnecessary costs across your operation.
Secure your operations, and reduce the risk of delays and loss of equipment by having it tracked in real-time and assigned to a specific vehicle. Prevent common mistakes, such as forgetting to bring crucial equipment to a site or leaving it.
Control the status and current location of your assets in real-time.
Set up immediate remote alerts when a device enters or exits a predefined geofenced area. The asset tracker has a rugged design and long battery life, making it suitable for outdoor use and hazardous weather.
Gather all the essential data into one location.
Improve accurate data with the use of AutoPi BLE asset tracking, which will give you full control over the system and how it should handle its data. The AutoPi TMU device works as a gateway between the beacons and your software.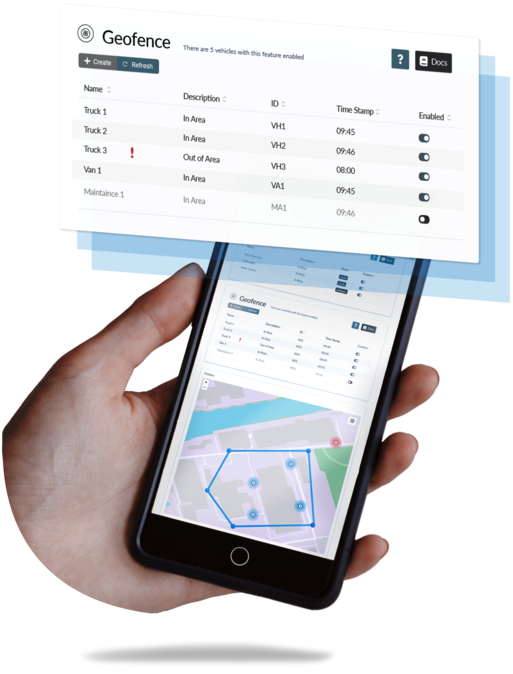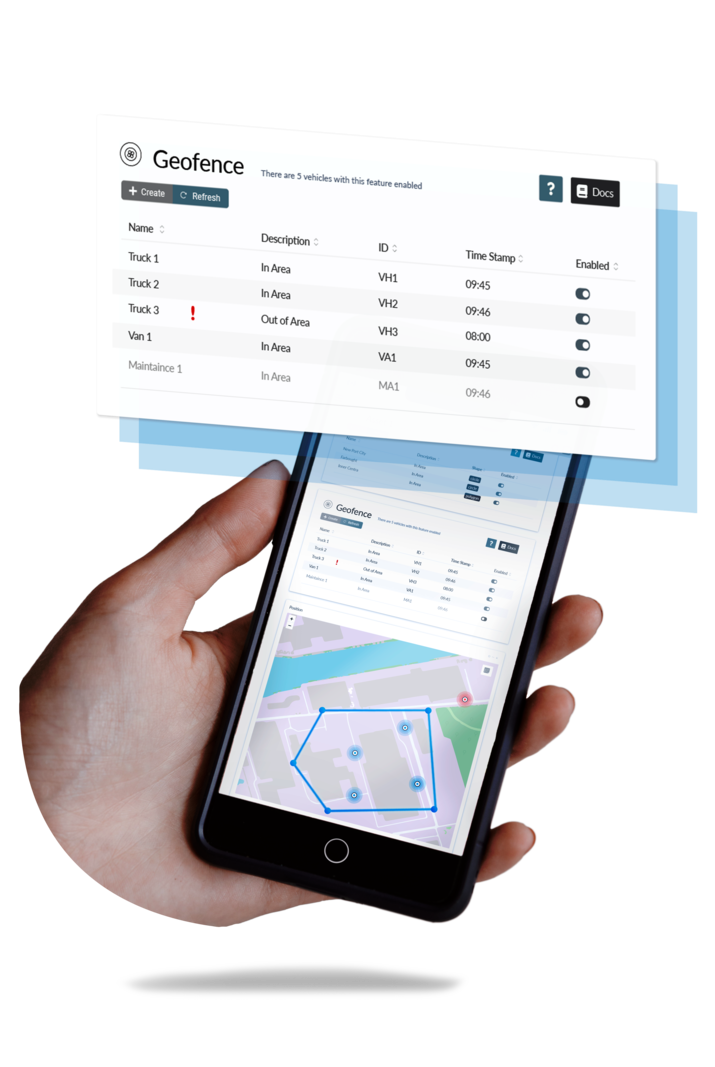 Convenient Usage
Manage assets from an accessible and secure cloud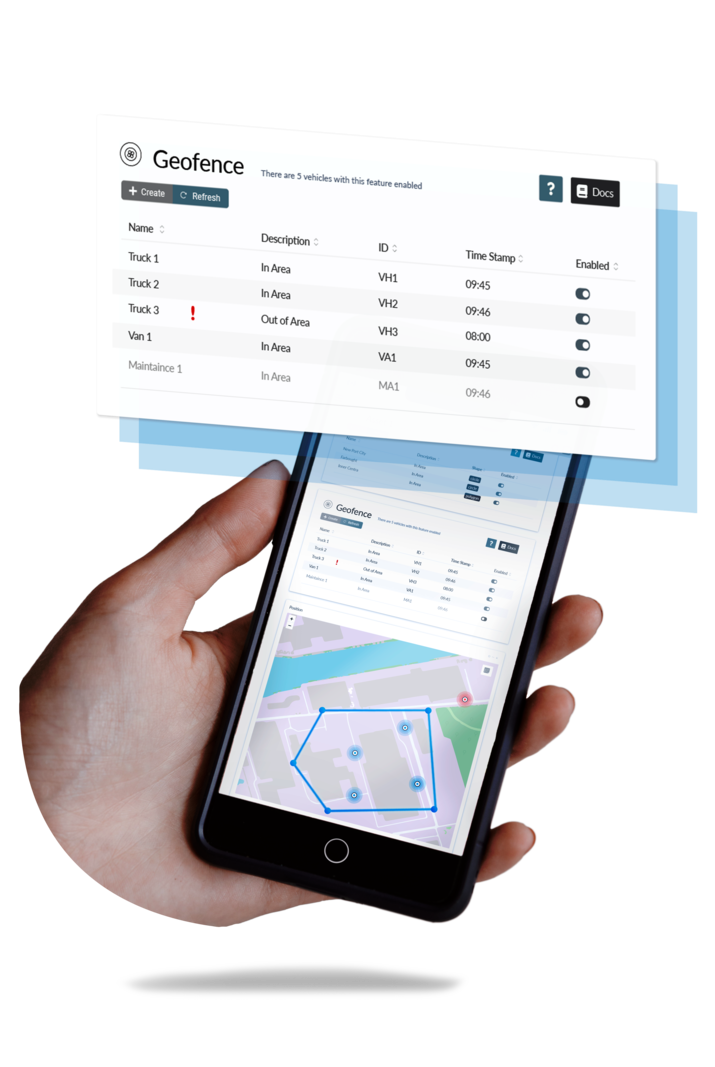 Manage your fleet assets anywhere you want
Easily manage your fleet through your computer, laptop, tablet, and/or smartphone, regardless of where you are. With the use of AutoPi Cloud, you can have a combined overview of your fleet with their current inventory list in real-time.
Optimize your administrative processes
Acquire a digital inventory system that is simple and intuitive, which reduces the time of administration, enabling you to focus on the more important tasks.
Understand and improve asset utilization
Improve fleet asset management with deeper insights into how assets are used. A report on actual asset utilization, dwell times, yard movements, and yard entry/exit times. Integration with my.autopi.io allows you to track asset usage and location trends directly from AutoPi Management Cloud.
Why AutoPi Asset Tracking?
AutoPi Asset Tracking is a fully customizable tool to deploy and manage connected physical assets. The BLE tracking system is designed to enable monitoring and tracking of your deployed physical assets while keeping an overview of your inventory through your server setup.
Allowing you to get full control over the system and how it should manage the data. Your fleet assets can easily be managed through the computer, laptop, tablet, and/or smartphone.
With the use of AutoPi Cloud, combined with the AutoPi TMU device, you will gain a real-time overview of your fleet and your current inventory list.
Keep sight of vital equipment and reduce small unnecessary errors, to maximize your daily operations. Effortlessly, manage the status and location of your assets remotely to bring your business to the next level.
Something unclear?
Frequently asked questions
STILL HAVE QUESTIONS?
Get in touch with us – We're ready to answer any and all questions.