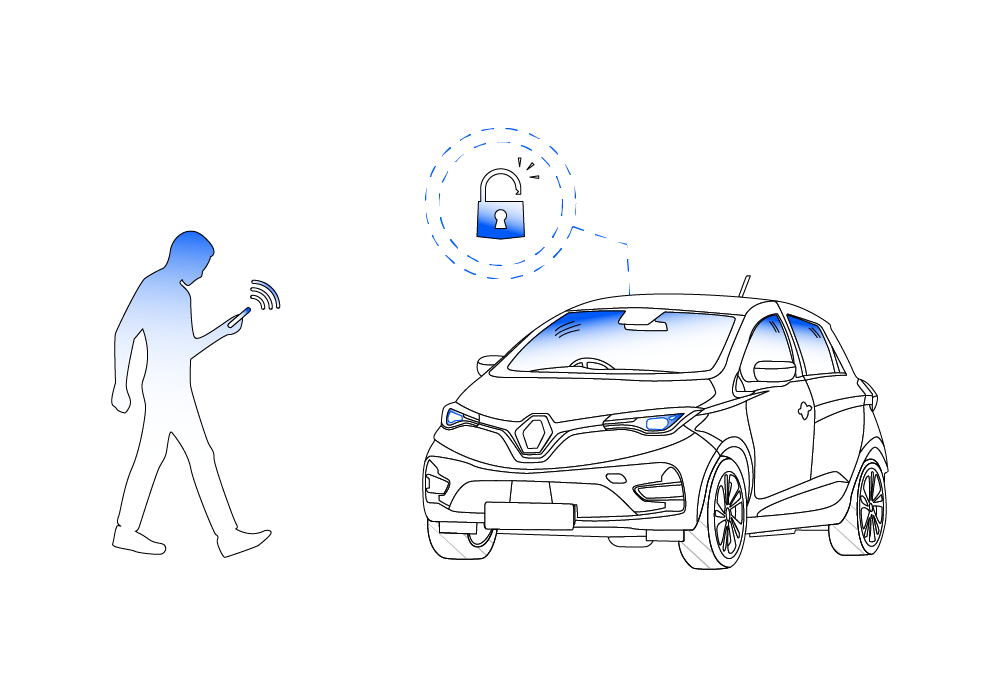 Keyless Solution
Make your fleet more accessible, while streamlining management and get leaner operations with a secure, keyless entry solution for any vehicles with a key fob, no matter the make, model, or year.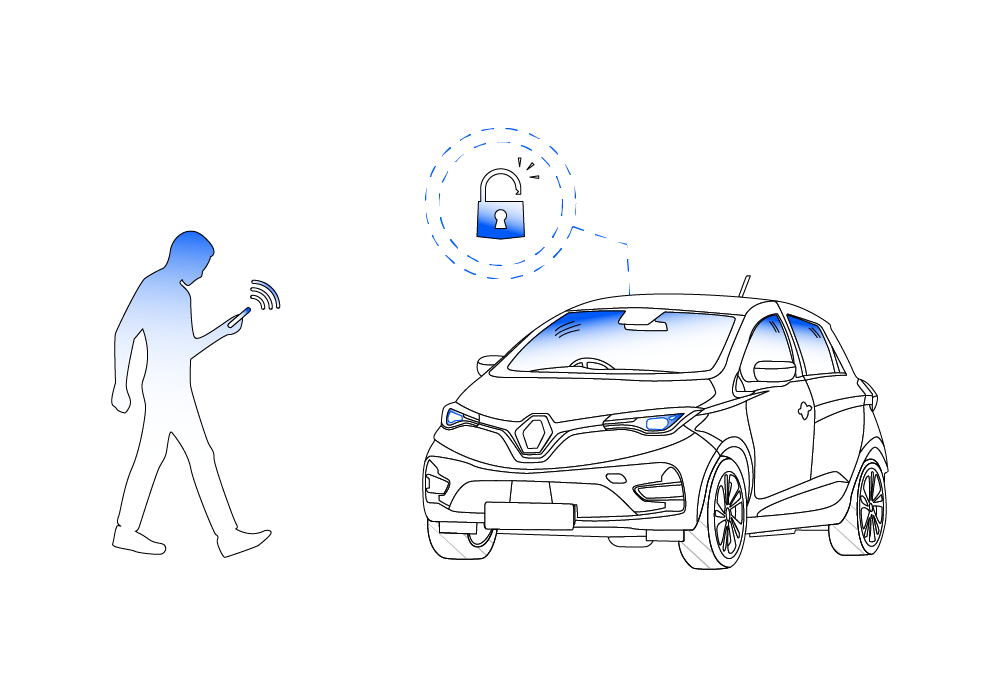 How Does Keyless Solution Work?
Get the quick introduction
The keyless entry solution is based on the key fob, where we utilize its preconfigured functionalities. By connecting the key fob to the AutoPi, you get access and control of this functionality, such as lock/unlock, through your app, by our API.
Customize your interface to the AutoPi Keyless solution, to either activate through API, Bluetooth, RFID, etc.
Benefits of AutoPi Keyless Solution
We offer secure vehicle access fully remotely and improved driver experience with a few simple steps.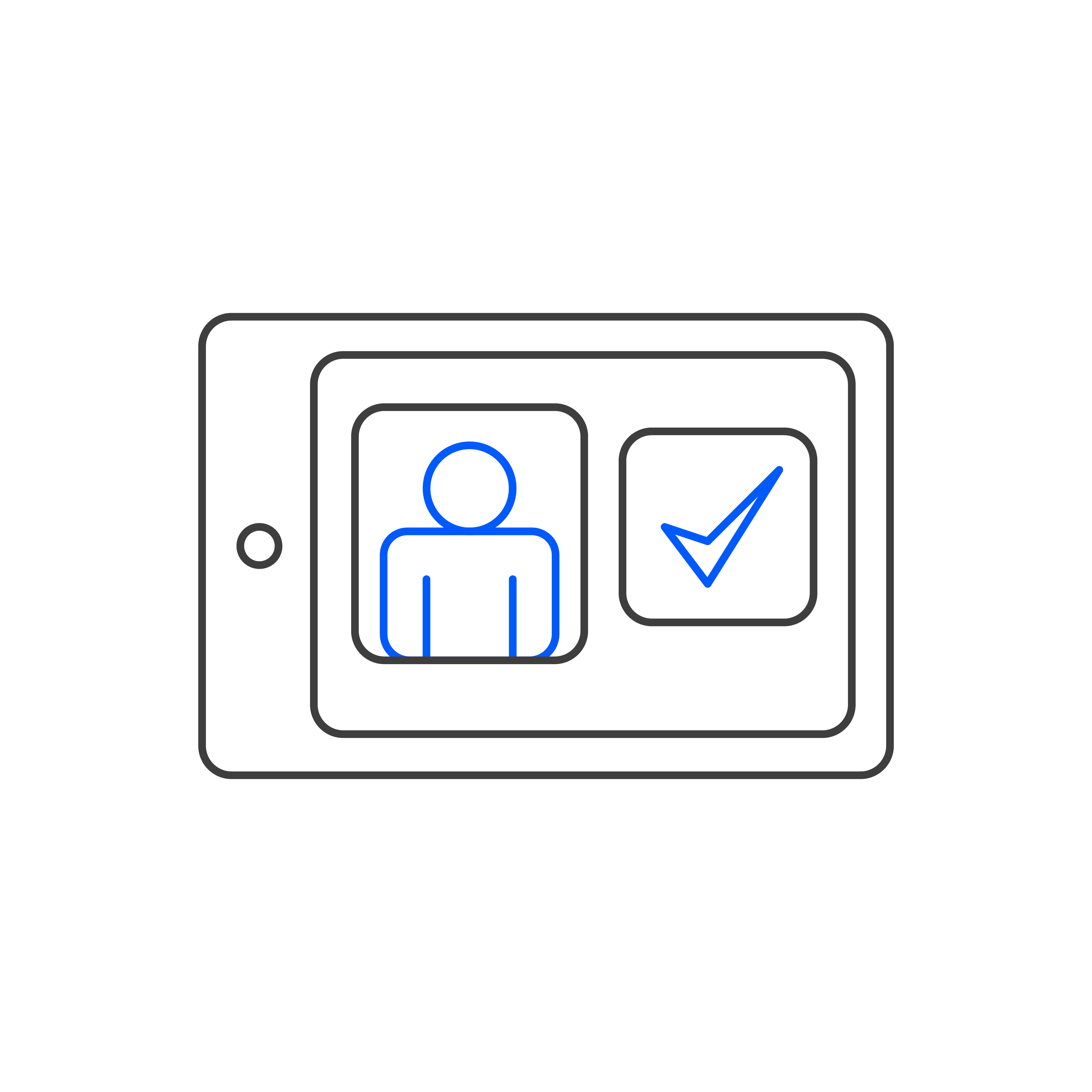 Manage and authenticate drivers
The keyless setup enables secure and convenient usage of a system.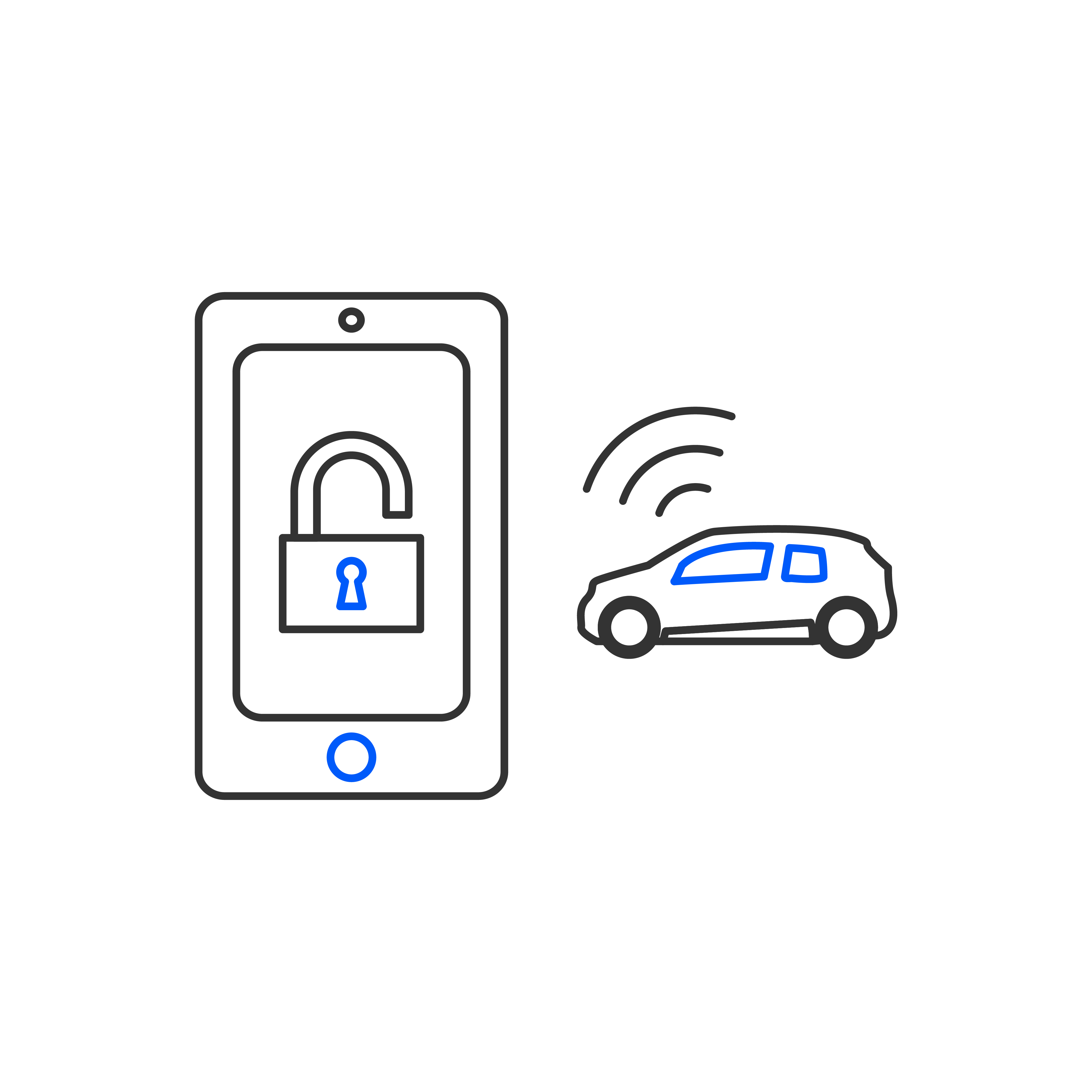 Lock/unlock remotely
Your fleet drivers are able to lock/unlock their vehicles remotely without a hustle of physical keys.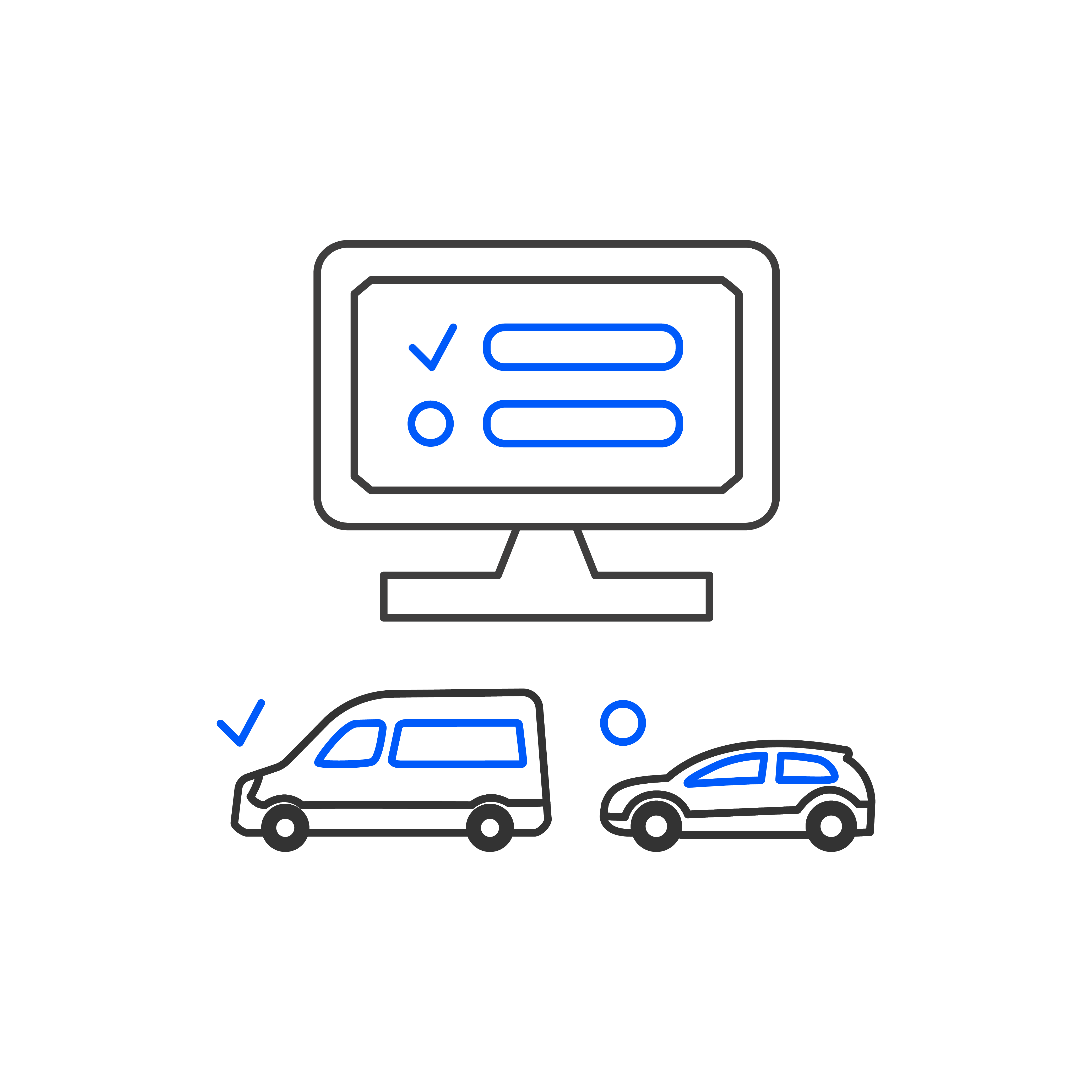 Completely digital administration
Completely digital administration facilitates the process and prevention of losing physical paper documents.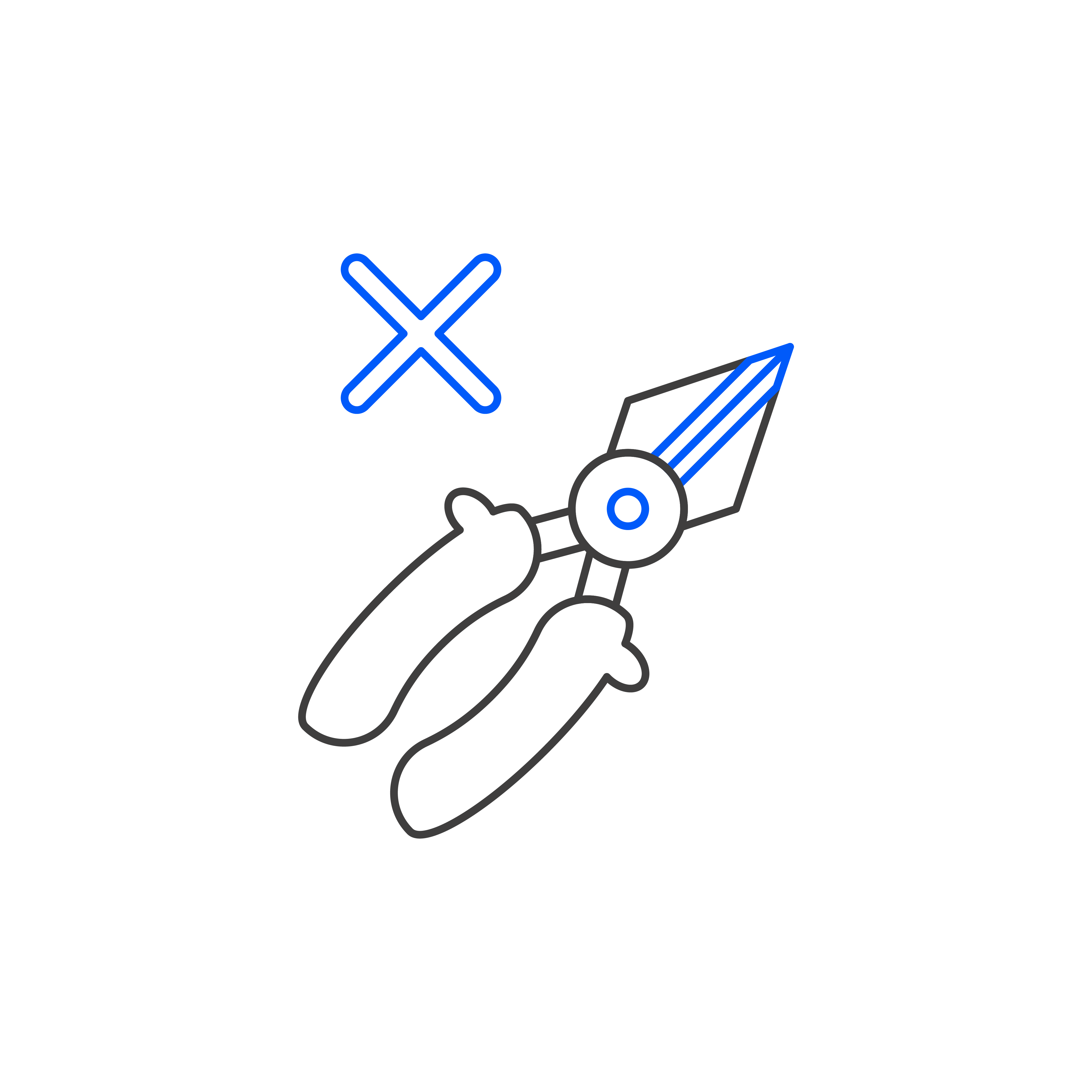 No wire-cutting required
Easy installion of the solution without cutting any wires in your vehicles and thereby avoid breaking warranty.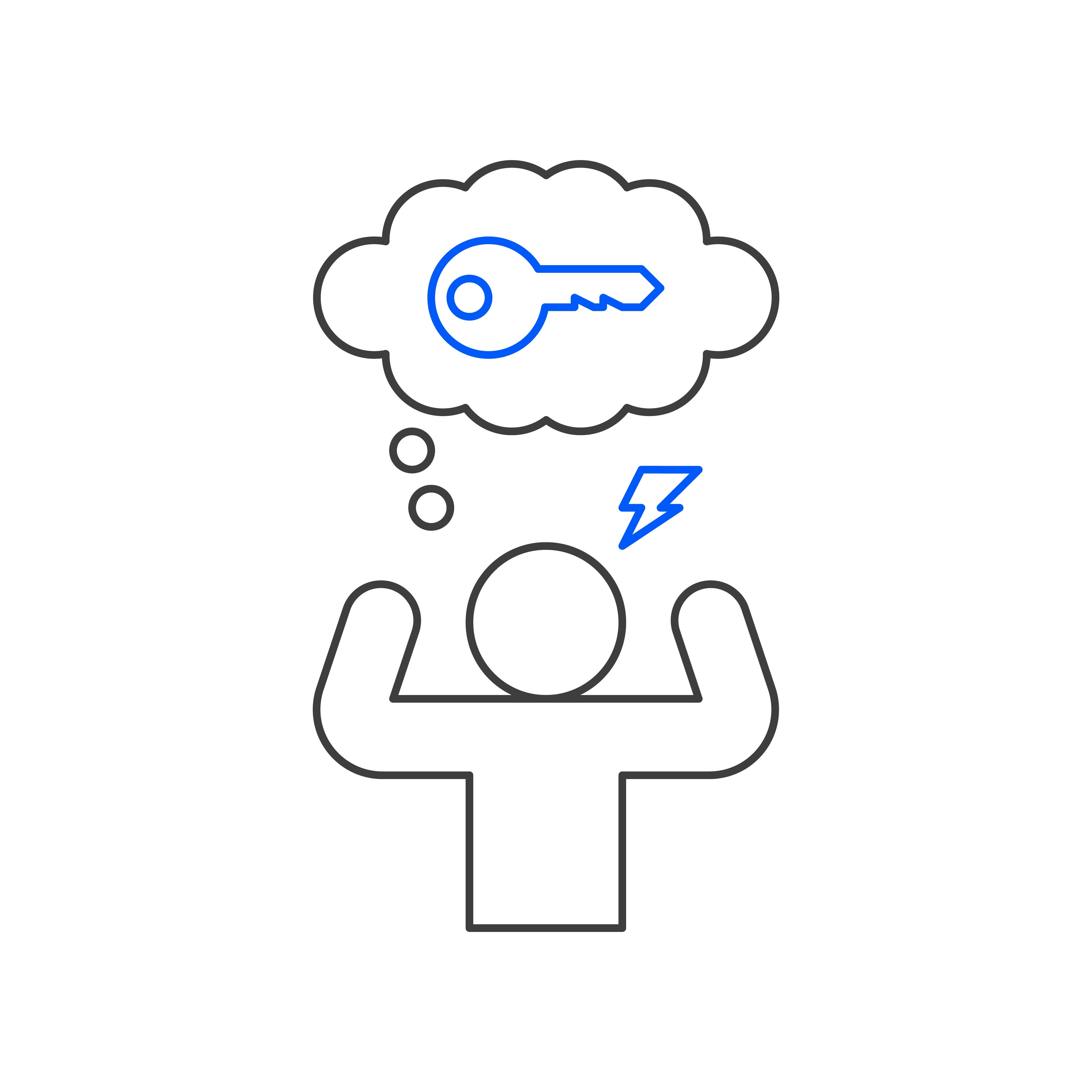 Remove the hassle of physical keyes
Some of the common industries the solution is used in are car sharing, leasing and rentals, vehicle dealerships, shift management, and more.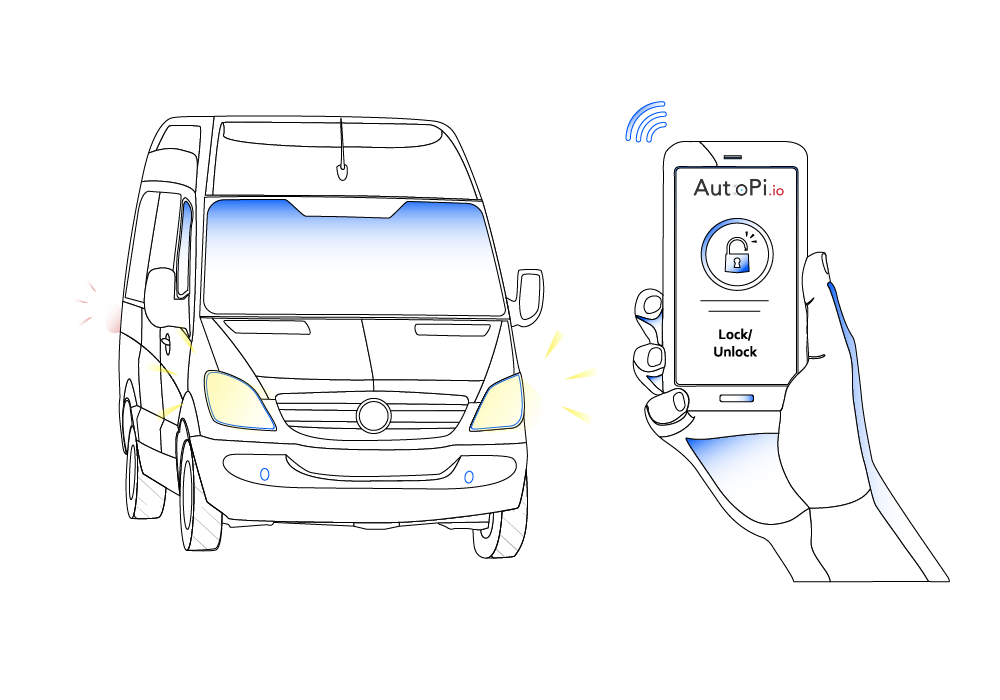 AutoPi Keyless Solution
What do you get with our keyless solution
An advanced digital keyless entry solution giving operators a secure way to administrate and control their fleets remotely. Have your drivers effortlessly gain authentication and digital access to your vehicles through your own software, with our easy-to-use API.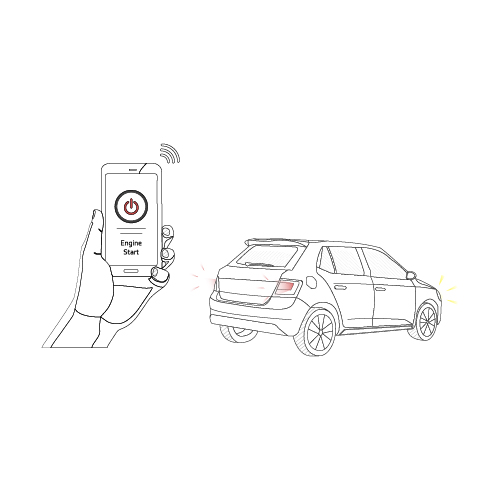 Some car models allow AutoPi to start the car remotely through the OBD2. With this system you could setup your AutoPi to automatically start when you are within a proximity of 100 meters of your car. ...
Learn More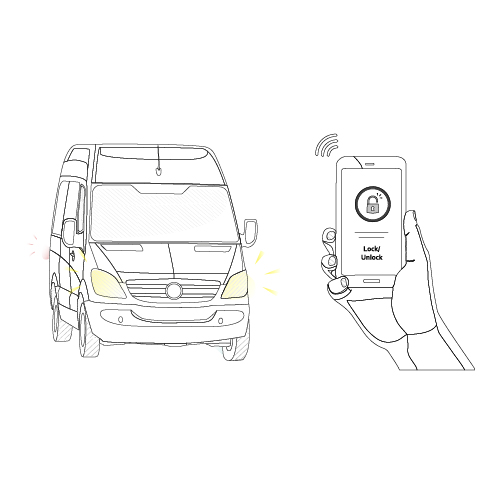 A common mistake when leaving your car, is that you forget to lock it, leaving it open to theft. With the AutoPi it would be possible to build a system that automatically locks your car, based on your...
Learn More
Ready to discuss your projects further?
Request a Demo and find out how we can help you with your project
Request Demo