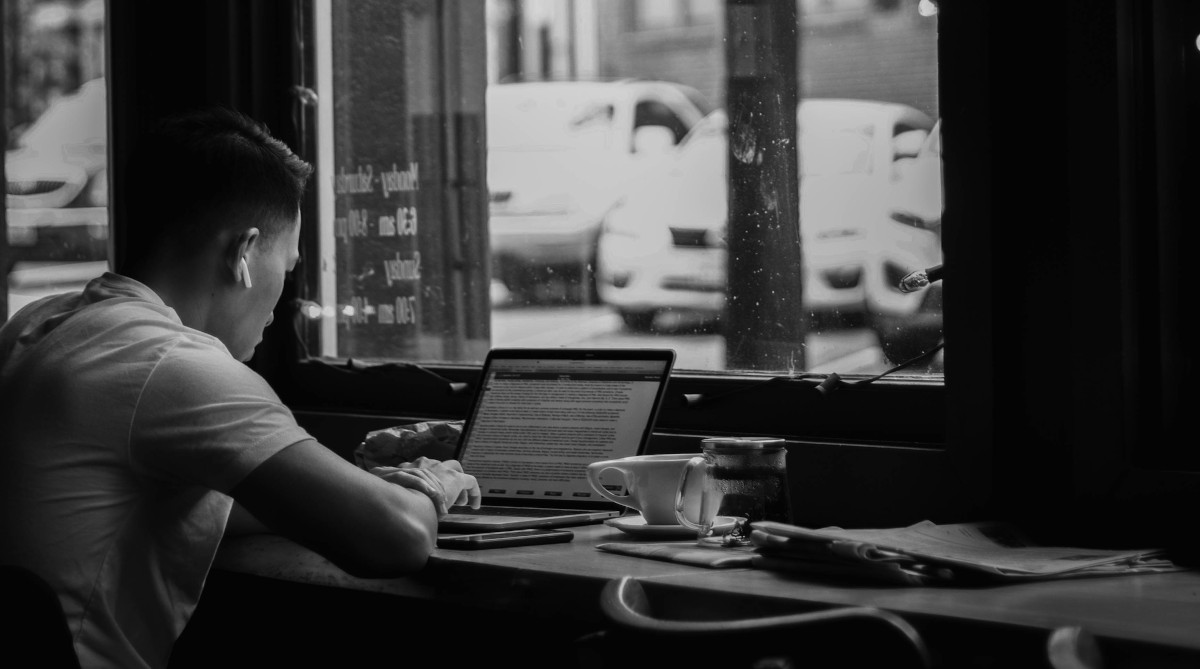 Frequently Asked Questions
Our list of frequently asked questions
For support please contact support@autopi.io or reach out in the Community
Q: Can I track my stolen car with AutoPi?

If you have the AutoPi dongle plugged in your vehicle, then you can easily track it wherever it is. Check out use case called the theft detection feature of AutoPi, where you can find out how it works. We have also written an article specifically on that matter. Find out more about it here.

Q: Can I give voice commands to AutoPi?

Yes, you can. This is actually one of the most common AutoPi features that users apply. Click here if you want to find out more about it.

Q: Does the AutoPi have a music player?

This is not built in, but the 3rd generation has an audio jack out, so you can build it yourself.


Q: What specifications has the AutoPi, in regards to the download/upload speed on your products usually max out at / average out at?

The AutoPi has a CAT 4 modem, which allows 150 mbit ul/dl. But the speed greatly depends on your network carrier and the distance to the nearest tower.


Q: Where are all the antennas / antenna connectors located on the AutoPi?

The antennas are located inside the device, its flex patch antennas is glued to the casing.


Q: Is the AutoPi CE E-Marked for Vehicle Application?

Yes, the AutoPi is CE/FCC approved, also for automotive.


Q: Is it possible to attach both external GPS and LTE antennas?

Yes, it is possible. The 3rd generation has marks where you can attach external antennas.


Q: What's the maximum sampling rate on the GPS?

At the moment, the device is limited to max 1hz. However, the hardware should be able to go up to 10hz, which will be implemented in one of the upcoming releases.


Q: Do you have an official iPhone / iOS or Android app for the AutoPi?

At the moment, there is no official AutoPi App. However, our dashboard does work as a webapp and we have implemented ELM327 proxy to support 3rd party mobile apps like Torque Lite/Pro on Android or Car Scanner on iOS.


Q: Does the AutoPi Telematics Unit Pi3 require a monthly subscription fee?

There is no subscription fee to our 4G devices, when you use it for personal usage.


Q: Will I be able to track the shipment of my AutoPi device?

When your product is being shipped, you'll receive a notification from us with a tracking link where you can follow your order.


Q: Is it possible to see the GPS location and telemetry data like amount of fuel left in tank, current speed, accelerator pedal percent in real-time or near real-time while the vehicle is in motion with AutoPi?

Yes, that's possible. You can even configure the specific telematic points you want to measure. However, it can be dependent on your make, model, and year.


Q: What does AutoPi DIY edition consist of?

It consists of an AutoPi board, a special cut 40 pin header, four nylon nut, and an SD-card jumper. This is the edition for all of you who want to build something custom with the AutoPi.

IMPORTANT: The edition does not contain any Raspberry Pi, Modem, GPS or casing.

Q: Is it possible to use the AutoPi Wi-Fi to connect to Wi-Fi?

The WiFi can do both. But, it is not possible at the moment without logging on to the device and configuring it.


Q: Has AutoPi been tested with the Pi4?

The AutoPi TMU Pi3 ships with the Raspberry Pi3 Model A+, but has been designed for the future. This means that it is easily upgradeable to the Raspberry Pi 4, if you need even additional processing power.


Q: Is the AutoPi US friendly?

Yes. The value of the AutoPi is below the US $800 Duty limit, so it is cleared by the CBP. For more info click here.

Q: Will AutoPi work with AT&T/T-Mobile in the US?

Yes, you will be able to select a version compatible with AT&T/T-mobile.


Q: Will AutoPi work with Verizon in the US?

Yes, you will be able to select a version compatible with Verizon.


Q: Will AutoPi drain my car battery?

AutoPi comes with built-in power-safe functionality. As it's always connected to your car, this is necessary to ensure the battery won't drain. When the ignition is off, the AutoPi will go into idle mode. In idle mode, it uses about 10mA. When the ignition is on, it will power up and resume a connection to the internet.

When your car is parked, the AutoPi will wake up at certain intervals to check if "there is something to do". This interval can be configured from the AutoPi Cloud.

Q: Is the AutoPi extendable?

Yes, it is extendable by plug-in or connecting to USB GPIO, HDMI, Bluetooth or WiFi.


Q: What is the Cloud Solution at AutoPi?

It is a service through the Internet. It includes tools and applications for data storage, servers, databases, networking, and software. This is what AutoPi provides by its Cloud Platform where several features could be found for most different usage.

Q: What are the security considerations of AutoPi?

The AutoPi dongle is one of the most secure devices on the market. Our device is always up-to-date with the latest security patches and releases. We use AES encryption over ZeroMQ to communicate with all devices, which is built into SaltStack.


Q: Is AutoPi using power from OBD2 port or external?

The AutoPi dongles are powered from the OBD-II port, which connector is always powered, even when the car is off. Our device has a built-in power manager, in order to ensure that it will never drain the battery and enabled it to do intelligent power-down and power-up based on different rules.

Q: How do I know which vehicles support the door Lock & Unlock option at AutoPi?

It mostly depends on the year, the model, the country and the production batch of the car. We are working on a catalog that includes the commands that the different cars are able to execute. Read more about it here if you want to find out more about this feature.


Q: How can I restart the device?

Your device contains an SD card with the AutoPi Core preinstalled. The SD card is located inside the device. If you find yourself in need of re-flashing your device, then you can always get the latest AutoPi Core image right here.

Once you have flashed your device, you will need to have it re-accepted in the AutoPi Cloud. To do so, just send an email to support@autopi.io with your device ID.

Q: How can I register my device with My Autopi?

You can sign in to your myautopi.io with your email and your own password. When you have signed in, you click to "register my device" and you get a new window where you need to fill out details about your car. The Autopi dongle key is the whole Dongle ID that you have received in your welcome letter.


Q: Does AutoPi comes with a WLAN HotSpot for the car as it does WIFI anyway?

Yes, it does come with a Wi-Fi hotspot built into the system or 4G/LTE network.


Q: Will AutoPi work with my Audi rs3, for the hexcan protocol?

We do support any car after 2002, so Audi RS3 should also be supported.


Q: Can AutoPi read out the State of Charge of the battery via remote e.g. an iPhone App on my Hyundai Ioniq/Kona?

Yes, Autopi has implemented ELM327 proxy to support 3rd party mobile apps like Torque Lite/Pro on Android or Car Scanner on iOS.


Q: Can I move my device to another account?

Yes, it is possible to move a device or create a new account. However, you will need the assistance of the AutoPi support team. Send an email to support@autopi.io.


Q: Do you have a demo version?

No, we do not have the DEMO version, but you can create an account to myautopi.io for free and gain access to our platform.


Q: Can it provide alerts for service due dates based on odometer readings?

Autopi does have a built-in trigger system, which allows alerts based on telematics measurements.


Q: Can the AutoPi read boat information if I have an OBDII port?

Yes it is possible for AutoPi to communicate with ships and boats if they are enabled with CAN bus.


Q: Can AutoPi track car positions, while it is closed and the engine is not running?

Yes, AutoPi can track the vehicle's GPS position in real time. It works when the car is parked, once in a while the device wakes up and checks the position and reports it back to the cloud. It is also possible to send a message to the device and wake it up any time to check the GPS coordinates.


Q: What does CAN bus mean?

Controller Area Network (CAN bus) is just like the nervous system in the human body. It is enabling communication in all parts of the vehicle. The CAN bus authorizes electronic control units (ECU) to connect and communicate with each other which allows new features to be added through software only.

So what's an ECU?

In the CAN bus system, ECUs can be the engine control unit, the air conditioner or the audio system.

The CAN bus protocol is standard implementation technically in all automotives such as motorbikes, vehicles, trucks, buses, tractors, and also in planes, ships or electric vehicle batteries.

Q: Where is my OBD2 port?

The OBD2 port is normally located under the dashboard of your car. Sometimes directly below the dashboard, sometimes behind a small hatch or near the ashtray. It varies from model and make. You will be looking for a connector similar to this:




If you have trouble locating the OBD port, you may be able to find additional help in the owner's manual of your car. You can also read our definitive guide on OBD2, where you can also find how to find your OBD2 port.