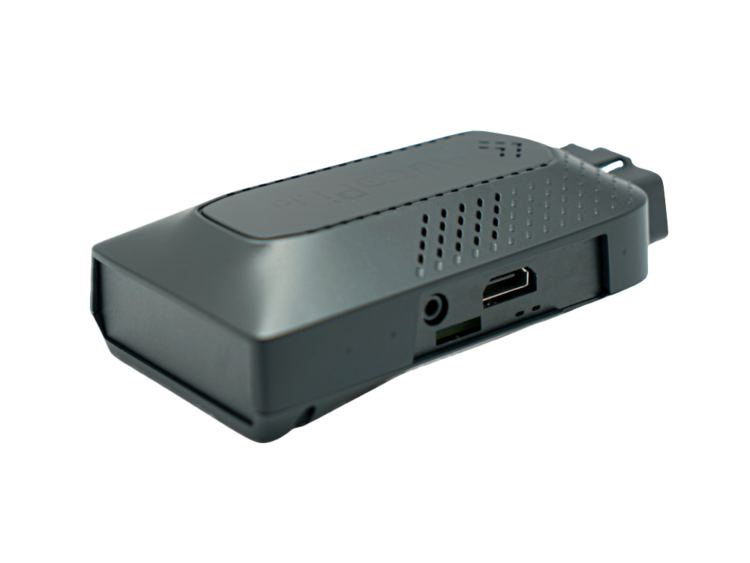 The Telematics Unit CAN-FD
Faster data rate at your fingertips
The new TMU CAN-FD is the future of telematics units. It allows users for more possibilities and comes with plenty of benefits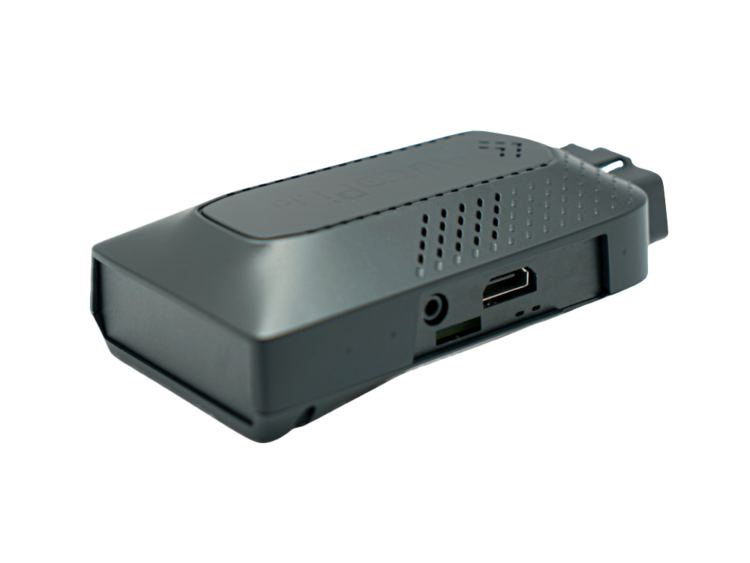 Key Features
See the main key features of our new CAN-FD device: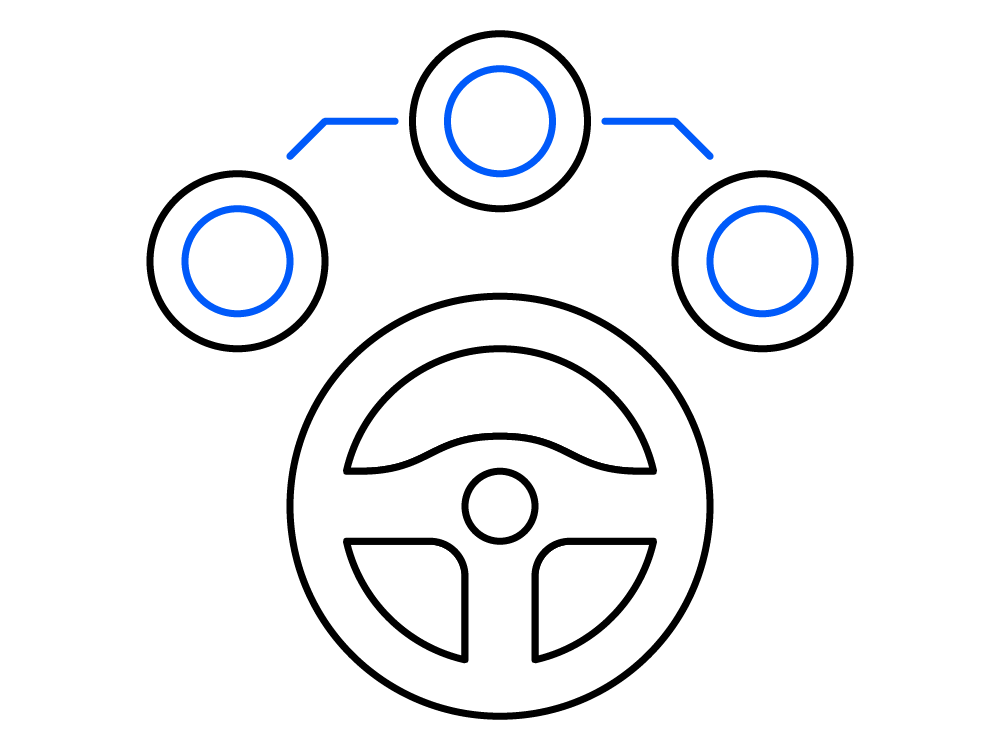 Upgraded automotive interface
The device comes with a 2x CAN-FD interface and can be further expanded with additional CAN interfaces. Support for Diagnostics over IP (DoIP) using Raspberry Pi 3B+ and up.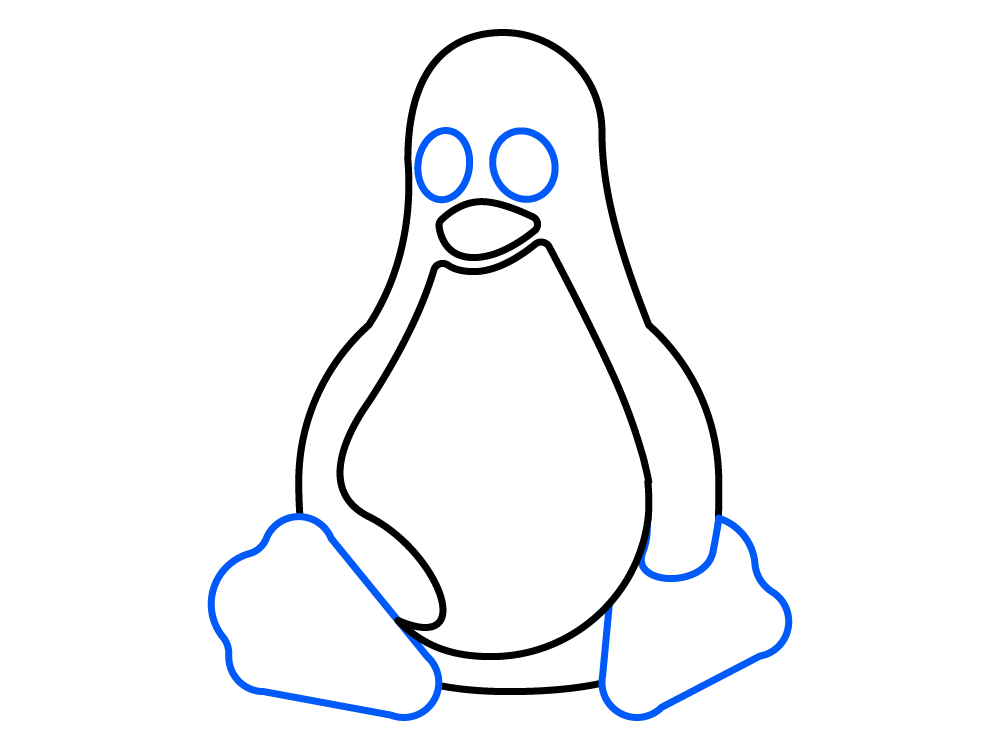 Runs LINUX OS
AutoPi Core is based on a full LINUX OS (Raspberry Pi OS), with endless possibilities for extensions and integrations. Well-proven and tested OS, with high endurance.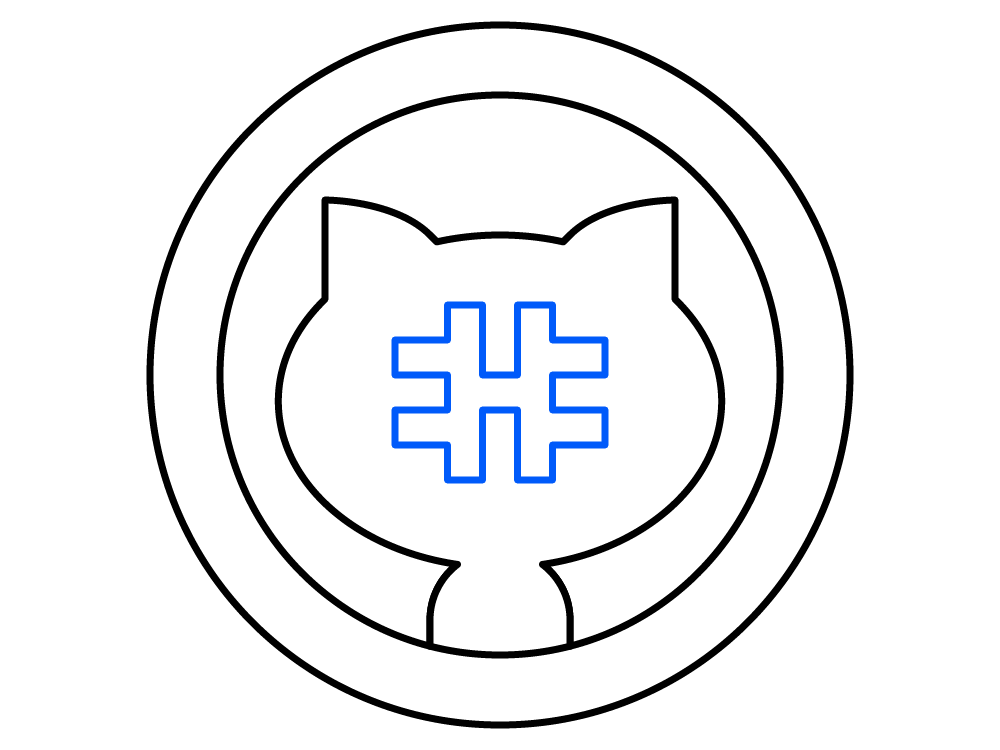 Open source-software
The device runs on an open source-software, which allows users to build a custom code on top of that. All drivers and implementations in AutoPi Core is available from our GitHub repository.

Computing Power
Quad Core CPU provides incredible speed and functionality. Broadcom BCM2837B0 64-bit Quad-core CPU at 1.4 GHz. 512MB RAM and also an integrated GPU. Upgradeable to even more speed with Raspberry Pi 4.
What is the Telematics Unit?
Telematics unit or also known as Telematics Control Unit (TCU) refers to the embedded system, which is on board of the vehicle and connects to the vehicle and the cloud.
Typically, the telematics unit can be connected via OBD2 port in the vehicle and the data can be seen on the laptop, smartphone, dashboard or special obd2 scanner.
The telematics unit collects telemetry data from the vehicle, such as speed, position, connectivity, engine data and more. The TCU is very beneficial for any use of vehicle, regardless the purpose of the vehicle.
However, it can bring lots of cool features and improve driving experience of a driver or the whole family. Some of the most favorite features are heads up display, theft detection, car WIFI hotspot and voice commands recognition.
Telematics unit is commonly used in businesses, more specifically in fleet management, as it improves the efficiency of the fleet (group of vehicles that engage in one common activity) and therefore, the logistics of the actual business.
Telematics Unit uses satellite navigation (GPS), as well as electronic mapping tool to monitor the position of the vehicle at all times. It is possible to monitor it even if the vehicle has been stolen.
Benefits of Telematics Unit
Telematics Unit can bring you lots of benefits. There are many more additional aspects that we do not even realize telematics unit is capable of.
One of the automotive industry trends is the connectivity and AutoPi Telematics Unit can actually connect your vehicle to the cloud and bring you additional features that you did not even know exist.
Connectivity - Capable of connecting your vehicle to cloud, collect data and 'communicate' with your vehicle. It is possible to connect several vehicles to monitor them at the same time.
Antenna optimization - It is possible to adjust antenna power optimization with better sensing, diagnostics and low noise.
Reliability - Telematics Unit is reliable, efficient and offers fast data transmission that enables communication to other systems in the vehicle.
Driving assistance - AutoPi Telematics Unit can improve your driving experience. Check out our use cases page, where you can find lots of examples on how TMU can help you.
Despite the large number of benefits that Telematics unit brings, people still think the price is too high and is not worth it. If you are barely using your vehicle, and you do not really pay much attention to the health of your vehicle, then it might be true.
On the other side, if you are using your vehicle regularly, or it is part of your daily job, then it is definitely worth it. Think about how much you spend at a mechanic a year and what are your vehicle's features or functionalities. Then consider everything that Telematics unit brings you.
It improves your vehicles' 'health', notify you of its current situation, improves your driving experience, gives you lots of additional possibilities and on top of that, it can even help your whole family while using the vehicle. There are seriously only benefits for having a Telematics Unit in your vehicles.
Better Display
Due to its Broadcom BCM2837B0 64-bit Quad-core CPU, 512MB RAM and integrated GPU, AutoPi Telematics Unit supports recording and displaying HD resolution videos. Use it for image recognition and machine vision in advanced projects.
Filling the gap
Earlier generations use accelerometers to detect the orientation of the unit. As a new feature, AutoPi TMU CAN-FD Pi3 uses an IMU, with both accelerometers and gyroscope to fill in its lateral orientation during a movement.
This gives that additional information by tracking the rotation and twist of the device. This gives a both clear and responsive data output on the device's physical orientation.
Accessing connectivity where others can't
AutoPi TMU Pi3 is designed to be easily upgradable to a Pi 3 Model B+ or Pi 4 and enable high speed data transmission and bandwidth via Ethernet connection.
One of the main advantages of Ethernet is that it is typically less vulnerable to disruption, therefore, offers a high-performance network and greater degree of network security. In newer cars, Ethernet runs alongside traditional vehicle cabling used for in-car connectivity, allowing all vehicle components to be securely connected.
Features of the new CAN-FD Telematics unit
4G/LTE with global coverage
The integrated modem support global 4G/LTE bands, which gives the device worldwide coverage in a single device.
Built in 2x CAN-FD interface
Increased automotive bandwith and speed with dual CAN-FD built into the device. Improve network bandwidth with up to 8 time more than classic CAN.
Factory integrated unit or aftermarket add-on
Use the AutoPi TMU CAN-FD as a factory integrated OEM device or as an aftermarket add-on installation.
Integrated power-safe functionality
Proven and experienced power fail-safe functionality integrated. Ensures power life time cycle of your device and vehicle battery.
Runs full Linux OS
Built on top of Raspberry Pi OS, the device boost a well proved and thoroughly tested OS, with guarantee for stability.
Can be extended to almost any usage
Allows extension to a lot of use cases, both business and personal. Add external sensors to further boost the capeabilities.
Upgradeable CPU/RAM
Upgrade the device to Raspberry Pi 3B+ or Raspberry Pi 4 and get up to 8GB of memory.
Automotive certified (CE/FCC)
Certified to automotive standards for global usage.
Developer friendly
As a developer, you can access all data and functionalities through an extensive API and integrate them into your own application. If you need more control; install your own software and run it directly on the telematics unit. It is your device, so you decide.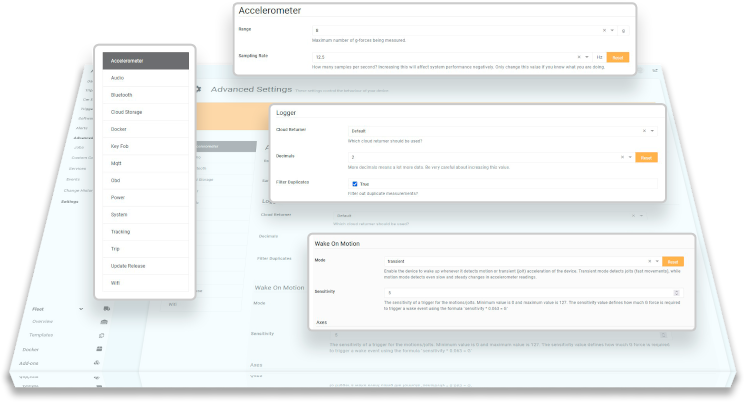 Endless posibilities
The perfect foundation for your intelligent-car/Internet-of-Things project; a powerful computing unit running a high-level operating system, several connectivity options, and an open platform. The possibilities are endless.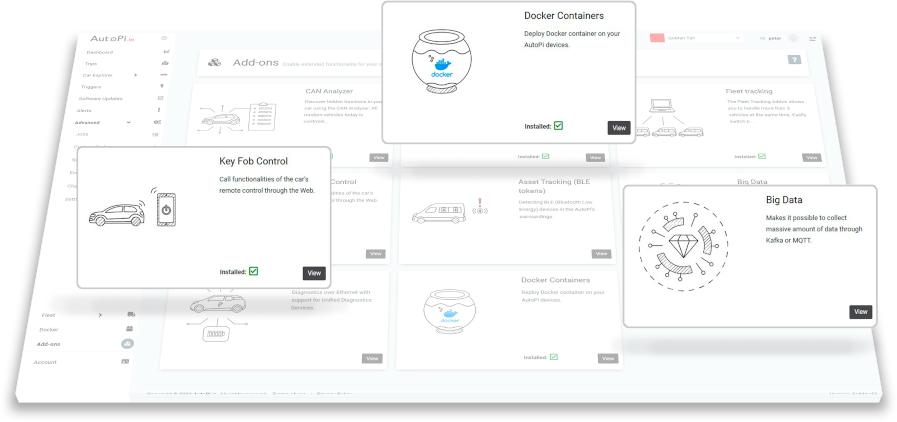 Open Platform
We believe in openness and freedom of use. The hardware and software platform may be used by anyone for whatever they like. As a user, you can share and benefit from the community of contributors and even collaborate on the development of existing and new features in the dashboard.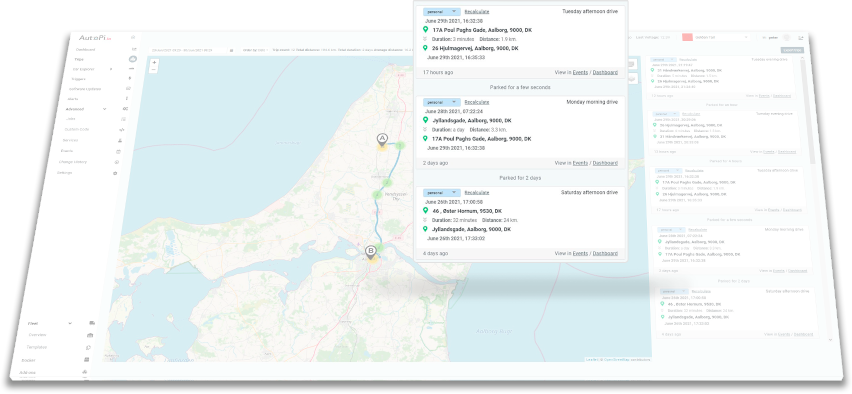 Improved and upgraded expansion options
For easier access to all features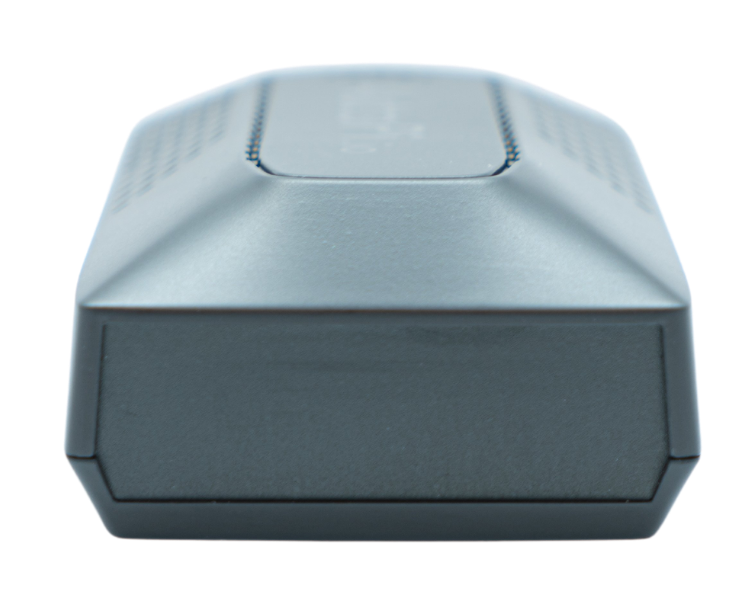 Standard configuration
Suited for all Raspberry Pi editions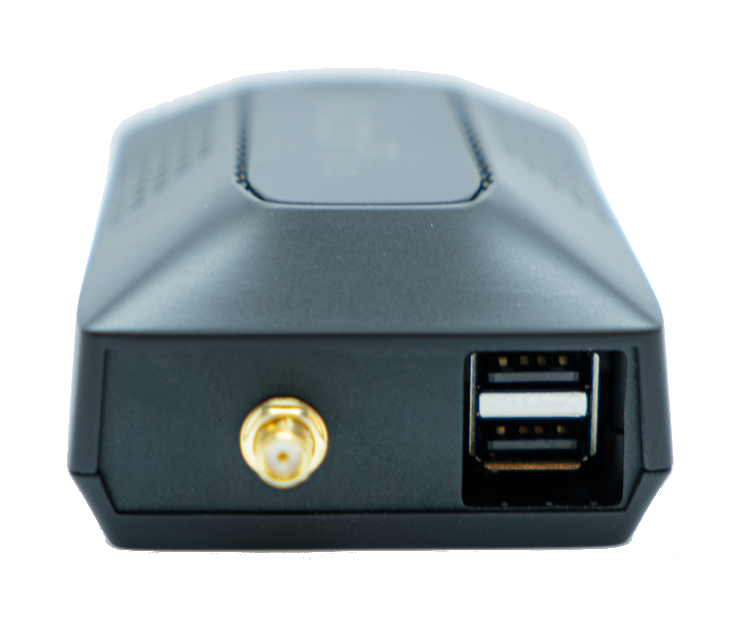 1x external antenna | 2x USB-A
Suited for Raspberry Pi 3B+ and up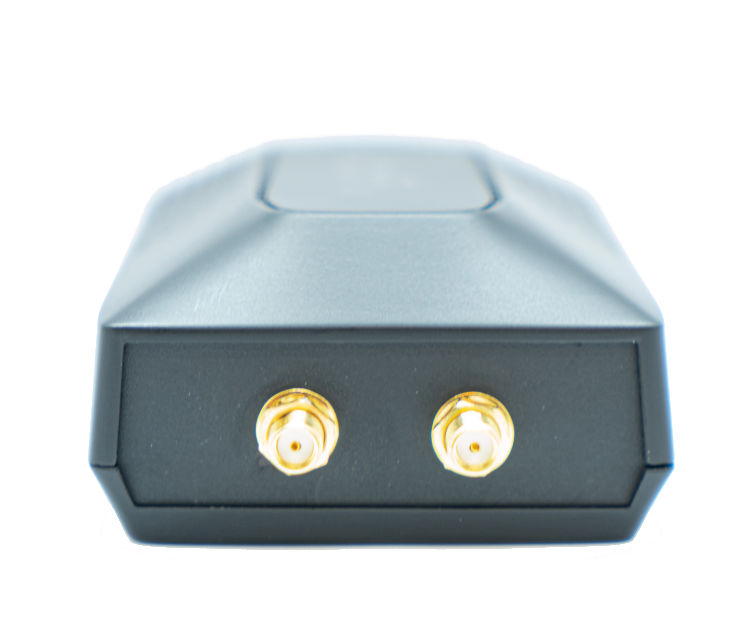 2x external antenna
Suited for Raspberry Pi 3B+ and up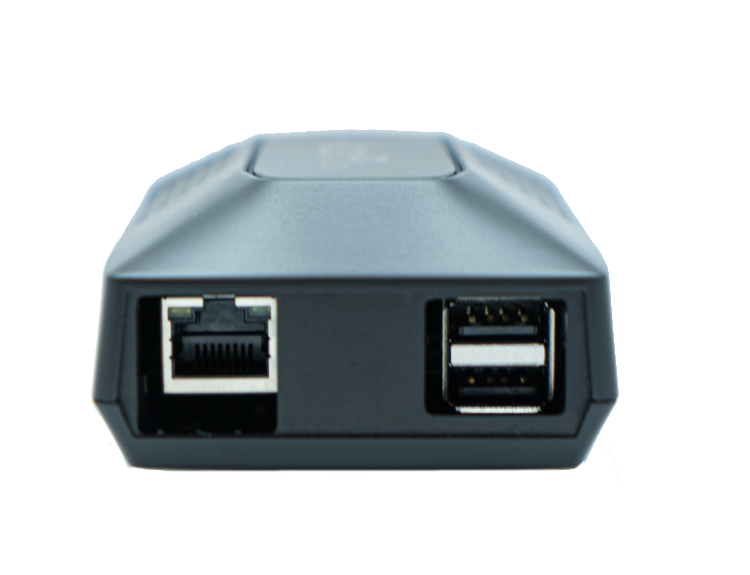 1x ethernet | 2x USB-A
Suited for Raspberry Pi 3B+ and up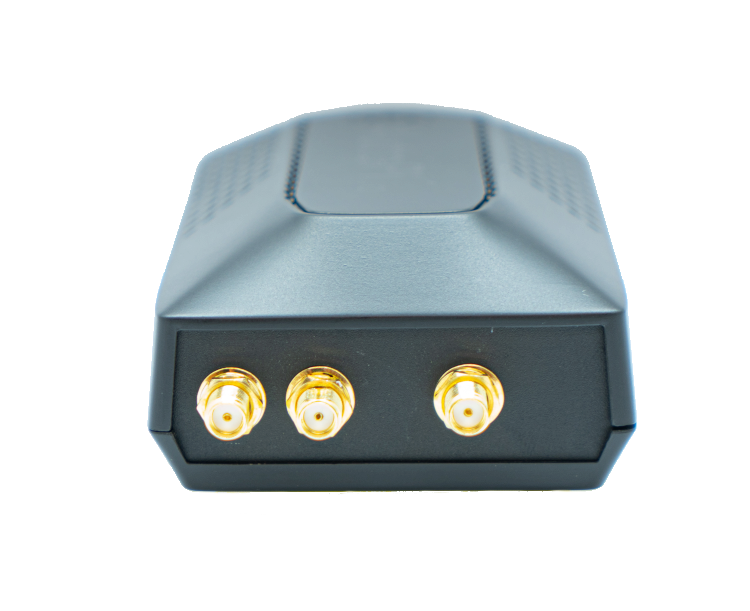 3x external antenna
Suited for Raspberry Pi 3A+
Leading edge hardware components
Merged into a compact Telematics Unit
Raspberry Pi™
An embedded Raspberry Pi delivers the computing power which enables the AutoPi Telematics Unit to do practically anything. It easily runs a full Linux operating system alongside with demanding applications.
4G/3G Modem
The built-in modem enables Internet access through a 4G/3G connection, depending on your model. Our future-proof design allows easy replacement of the network module with other expansion boards supporting standard Mini PCI-Express socket.
GPS Module
Real-time tracking of vehicle position, speed, and altitude. Includes A-GPS support that significantly improves the startup performance and time-to-first-fix.
OBD Chipset
Advanced on-board OBD-II chip that supports communication with all OBD-II compliant vehicles.
Accelerometer
Embedded 3-axis accelerometer enables real-time measurement of all horizontal and vertical G-forces applied to the car.
Voice Speaker
Playback of voice notifications based on real-time data from GPS, accelerometer, car diagnostics or any other device attached.
USB Ports
Connect USB peripherals to the provided micro USB 2.0. For example, WiFi and Bluetooth devices or even an HD camera which can be used as a dashcam.
HDMI Port
Plug in a touchscreen or any other display device through the supplied HDMI port. An essential feature when building an in-car computer or entertainment system.
GPIO Pins
Integrate with and control auxiliary systems in your car. For instance a third party electronic boost controller or a water/methanol injection system. An useful option for advanced IoT projects.
Bluetooth
The AutoPi is extensible through Bluetooth 4.2 with Bluetooth Low Energy (BLE). Connect a range of third-party products through this.
Wi-Fi
Additional connection options are available through built-in 2.4GHz and 5GHz IEEE 802.11.b/g/n/ac wireless LAN.
Native Real-time Clock
For those needing precise timing and accuracy, we have added a native Real-time clock on the device. This means that even when offline, the device will always maintain correct timing.
Certified for automotive use
Start your new project with a solution that has been proven, verified and certified for automotive use

CE Certifications
Our device is CE certified under the following standards:
EN 301 489-1 v2.2.0
EN55025:2008
EN 50498 and Directive 2004/104/EC
ISO 7637-2:2011
EN 301 489-3 V2.1.1
FCC Certifications
Our device is FCC certified under the following standards:
FCC 47 CFR Part 15, Class A:10–1–17 Edition

Upgradeable to match your requirements
Upgrade the AutoPi Telematics unit to get more processing power and memory
Raspberry Pi 3A+ (Standard)
Processor: Broadcom BCM2837B0, Cortex-A53 (ARMv8), 64-bit quad-core SoC @ 1.4 GHz
Memory: 512MB LPDDR2 SDRAM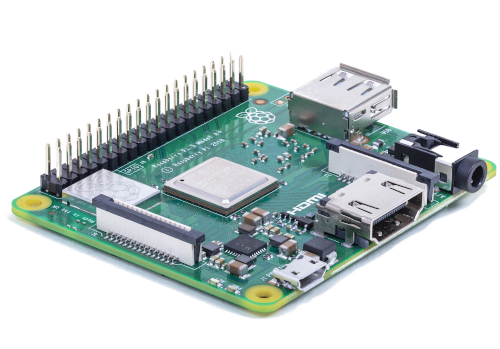 Raspberry Pi 3B+
Processor: Broadcom BCM2837B0, Cortex-A53 (ARMv8), 64-bit quad-core SoC @ 1.4 GHz
Memory: 1GB LPDDR2 SDRAM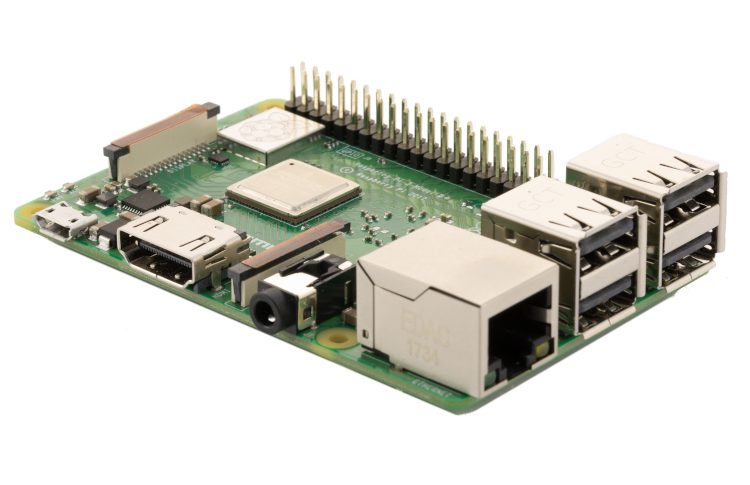 Raspberry Pi 4
Processor: Broadcom BCM2711, Cortex-A72 (ARMv8), 64-bit quad-core SoC @ 1.5GHz
Memory: 2GB, 4GB or 8GB LPDDR4-3200 SDRAM (depending on model)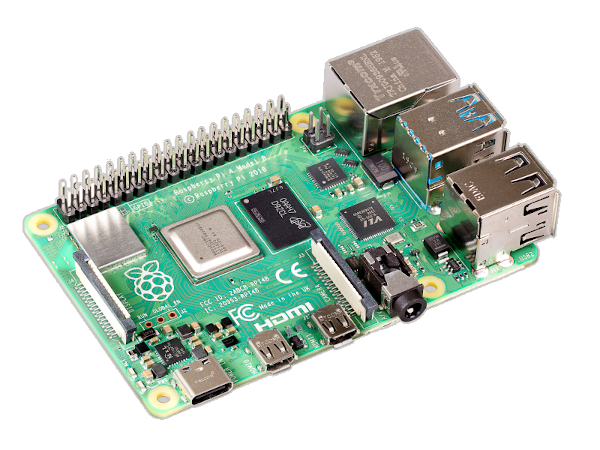 AutoPi TMU Pi3 (3rd GEN) Technical Specifications
Broadcom BCM2837B0, Cortex-A53 (ARMv8), 64-bit quad-core SoC @ 1.4 GHz
Upgrade (RPi3 B+): Broadcom BCM2837B0 quad-core A53 (ARMv8) 64-bit @ 1.4GHz
Upgrade (RPi4): Broadcom BCM2711, Quad core Cortex-A72 (ARM v8) 64-bit SoC @ 1.5GHz
512MB LPDDR2 SDRAM
Upgrade (RPi3 B+): 1GB LPDDR2 SDRAM
Upgrade (RPi4): 2GB, 4GB or 8GB LPDDR4-3200 SDRAM (depending on model)
32GB Micro SD Card High Endurance Class 10 UHS-1 (Raspbian Jessie OS and AutoPi Core software installed)
Depth: 137mm/4.7" Height: 36mm/1.4" Width: 66mm/2.6"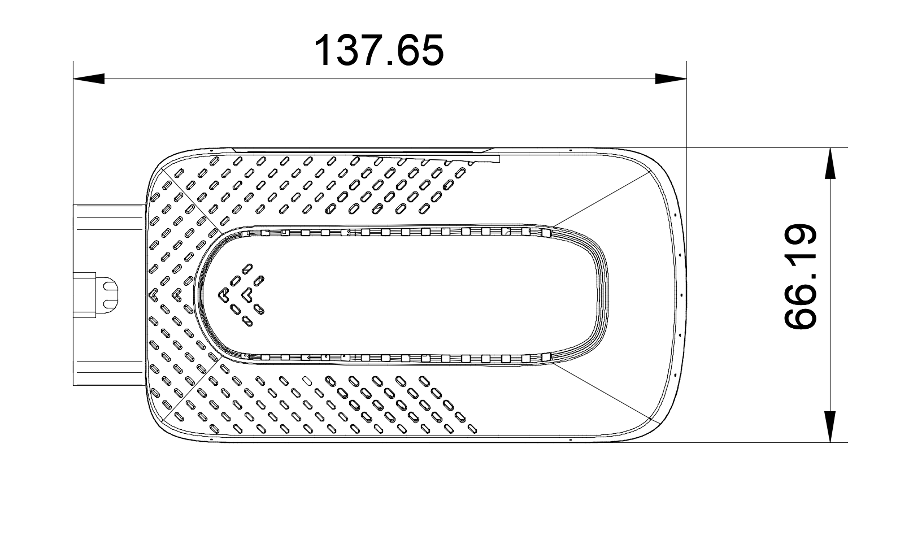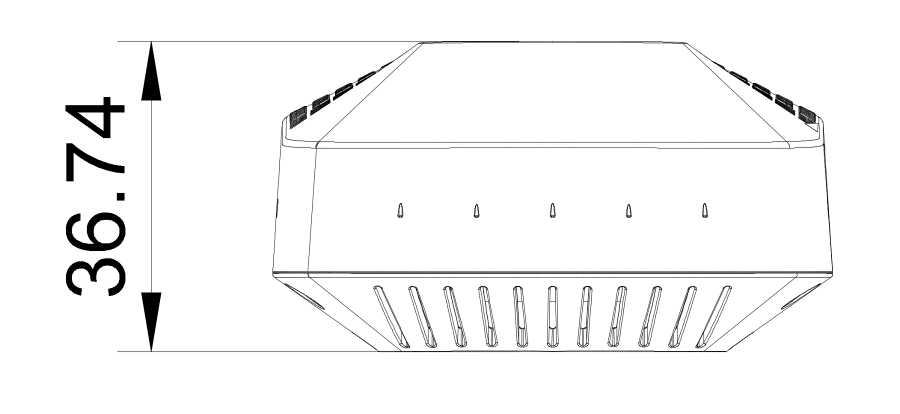 Integrated 4G/LTE Cat 4 connection (3G/EDGE fallback)
150Mbit DL / 50Mbit UL
Worldwide support in a single device
4G LTE Bands (Global): B1 / B2 / B3 / B4 / B5 / B7 / B8 / B12 / B13 / B18 / B19 / B20 / B25 / B26 / B28 / B38 / B39 / B40 / B41
3G Fallback (WCDMA): B1 / B2 / B4 / B5 / B6 / B8 / B19
EDGE Fallback: B2 / B3 / B5 / B8 / Quad-band
Integrated GPS + A-GPS
Supports: GPS/GLONASS/BeiDou/Galileo/QZSS
Support for trucks with up to 35V
Built-in Power Management system to prevent the vehicle's battery from being drained when the device is left plugged in for extended periods of time
1 x USB: HighSpeed micro USB 2.0
GPIO 18 Free Pins
Built on Cypress CYW43455 Chipset
WIFI: 2.4GHz and 5GHz IEEE 802.11.b/g/n/ac wireless LAN
Bluetooth: Bluetooth 4.2 + Bluetooth Low Energy (BLE)
3-Axis accelerometer
Up to +/-8g dynamical range
Output data range up to 800Hz
Gyroscope (available on larger orders)
3-Axis gyroscope
16bit range
OBD-II, SW-CAN, MS-CAN to UART Interpreter IC
Supported Protocols: ISO 15765-4, ISO 14230-4, ISO 9141-2, SAE J1939, SAE J1850 VPW, SAE J1850 PWM, SW-CAN, MS-CAN, ISO 15765, ISO 11898 (raw), K-Line, L-Line
OBD-II, SW-CAN, MS-CAN to UART Interpreter IC
SD Card: Included(See storage)
SIM Card: Nano SIM - (SIM subscription not included)
Built-in speakers
Mini Jack Out (audio)
HDMI @ 1080p60 Video Output
AutoPi Telematics Unit Assembled (Including Raspberry Pi3 model A+)
SD Card with configured Raspbian OS and AutoPi Core Software
Quick Setup Guide
Raspbian OS with preconfigured AutoPi Core software
Want to achieve something great?
Order the AutoPi TMU CAN-FD to kick-start your automotive project.
Order Now