The future of heavy-duty vehicles = is electric trucks.
Electric trucks are becoming more popular due to their cost efficiency, better performance, and lower emissions.
Global sales of electric vehicles increased by 43% in 2020 and are expected to keep growing in upcoming years. The same will slowly apply to EV trucks and companies will adapt their business models accordingly.
Keep reading to find out what electric trucks are and their benefits for both private users and companies.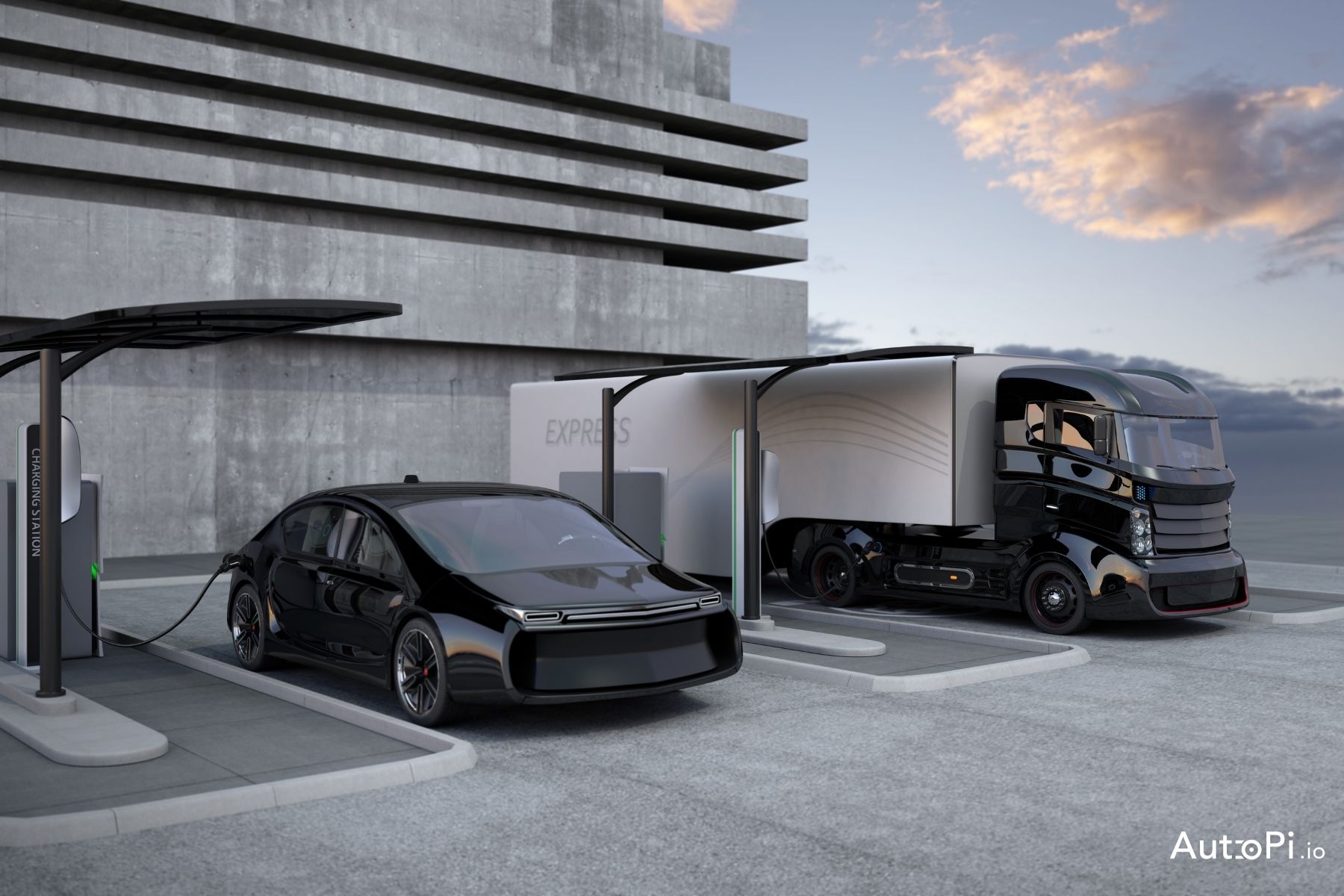 What is an Electric Truck?
An electric truck is an electric vehicle that is powered by batteries, to transport cargo, carry heavy payloads, and provide high-performance actions.
Electric trucks have been increasing in its popularity since 2020 and it is expected that number of units sold will jump by at least 15% in 2022.
Electric heavy-duty vehicles allow businesses to unlock their full potential and help them differentiate themselves from other companies.
Typical electric trucks are classic heavy-duty vehicles, such as trucks from Scania, Volvo, or Daimler.
Benefits of Electric Trucks
Lower emissions

Lower maintenance

Lower noise disturbance

Better performance

Increased efficiency
It is always cheaper to charge your electric truck than to spend money on gas.
Electric trucks provide businesses with many benefits that primarily aim for the long run.
EV trucks do not require fuel, which is already one of the biggest advantages, due to fuel cost and its effect on nature. Driving electric trucks reduces CO2 emissions and offers better performance for drivers.
EV trucks also have fewer parts, which should lead to less damage and lower maintenance. However, this depends on the truck model and its usage.
While driving within urban areas with frequent stops and speeding, it is way more efficient to drive an electric truck than a diesel truck.
Many companies operating electric trucks have noticed an increase in employee satisfaction.
This was caused by employees understanding and realizing that they contribute to eliminating emissions, appreciation of smooth and quiet rides, and operating cutting-edge technology.
Electric trucks are much quieter than diesel trucks. Well, you already know that. But, it also means that they can operate at times when diesel trucks cannot.
This is a huge advantage for businesses as they can easily operate 24/7 and improve their operations and efficiency.
Potentially, EV trucks could become energy storage units. This means they could be a lifesaving energy source during natural disasters, providing crucial electrical power to hospitals and first responders.
Another huge benefit of owning an electric fleet is the support from the government. Many states all around the world support businesses that are going electric, by offering them lower taxes and lower registration fees.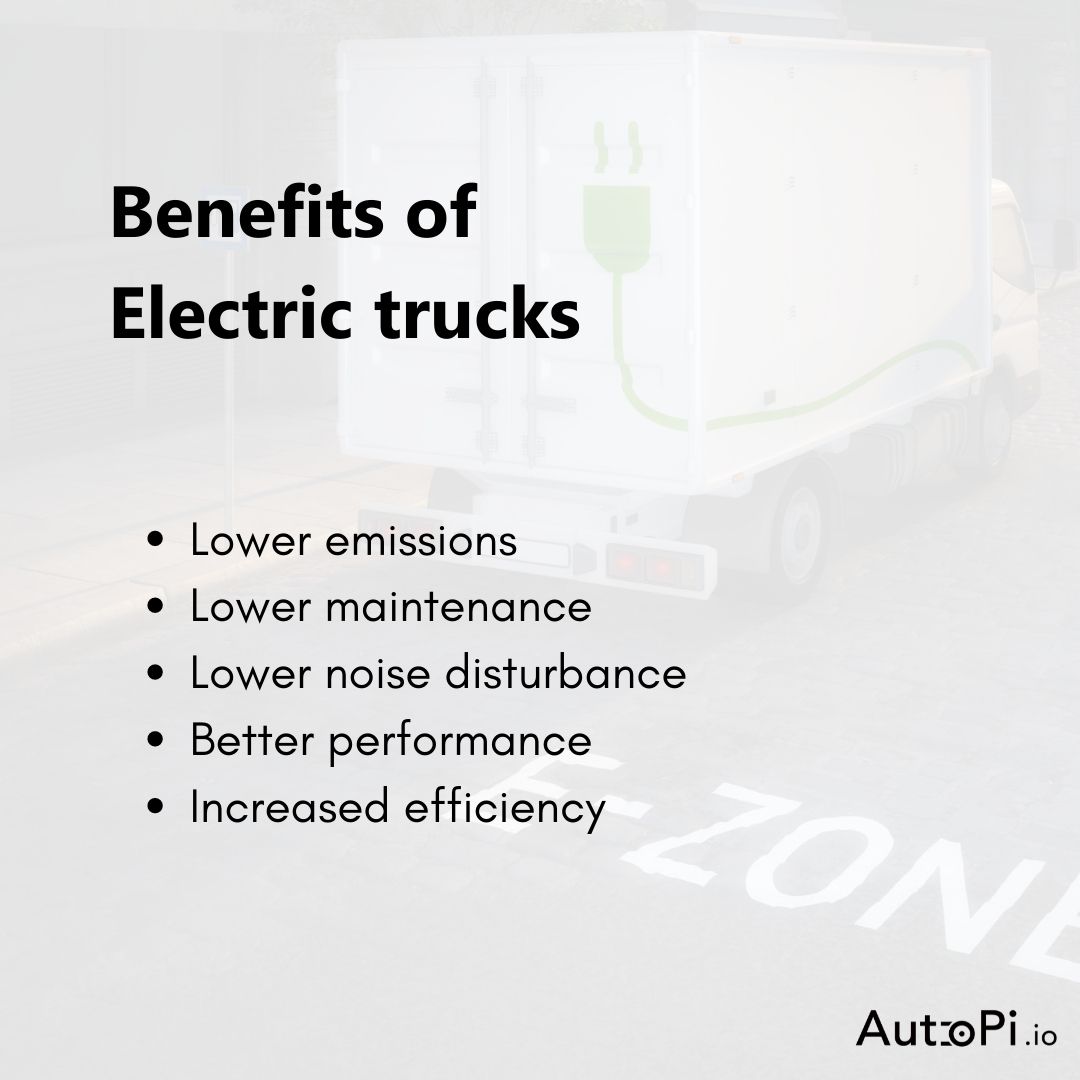 Electric Truck Brands to Watch
You've probably heard of the Ford EV F-150 Lighting and the Tesla Cybertruck, but many others haven't received much attention.
Many people consider pickup trucks to be excessively large, however, these necessary vehicles are ideal for electrification. Because of their size and the type of job they are supposed to undertake, it is significantly simpler to fit a huge battery and a torque-rick motor (or four) beneath the skin of an electric pickup truck.
An electric truck is an electric vehicle that is powered by batteries, to transport cargo, carry heavy payloads, and provide high-performance actions.
Are Electric Trucks Better?
In urban areas, delivery routes with heavy traffic and lots of stops can become very costly.
Electric trucks are roughly 50% more effective than diesel trucks, which makes them roughly 20% less expensive than diesel trucks. However, it largely depends on how the trucks will be used.
Speeding, braking, exceeding RPM and many other aspects influence the consumption of the EV battery, which leads to lower battery health and therefore, an increased need for charging.
Researchers analyzed driving behavior, the number of stops, speeding, and overall usage of the truck, and electric trucks outperformed diesel trucks.
By driving an EV truck, you use around 30% less total energy, reduce greenhouse gas emissions by roughly 50%, and lower the noise level of the vehicle.
The noise disturbance is a real issue, especially with older diesel trucks that produce a lot of noise and emissions.
This challenge is typically solved with the right driver management system, which is a set of measurements to improve the driving experience and manage fleet drivers safely and effectively.
EV Fleet Management
As we join hands to steer the world towards a sustainable future, we're harnessing the power of EV fleet management to spearhead significant change in the commercial trucking and green transportation industries.
The adoption of EV fleet management brings a wealth of advantages. It enables us to dramatically shrink our fuel expenses and carbon emissions, taking a bold step towards a green economy.
In our commercial trucking operations, the switch to electric vehicles (EVs) has resulted in quieter, cleaner journeys and a significant decline in maintenance costs. Our entry into green transportation, with EV fleet management at the helm, is indeed an embrace of true 'greenness'.
Through EV fleet management, we harness real-time data for optimal route planning, smart charging, and predictive maintenance, boosting our operational efficiency while reducing our overall transportation footprint.
We don't see EV fleet management as just the future – to us, it's the smart, sustainable way we choose to do business today, reshaping the transportation landscape and making a profound difference to our planet.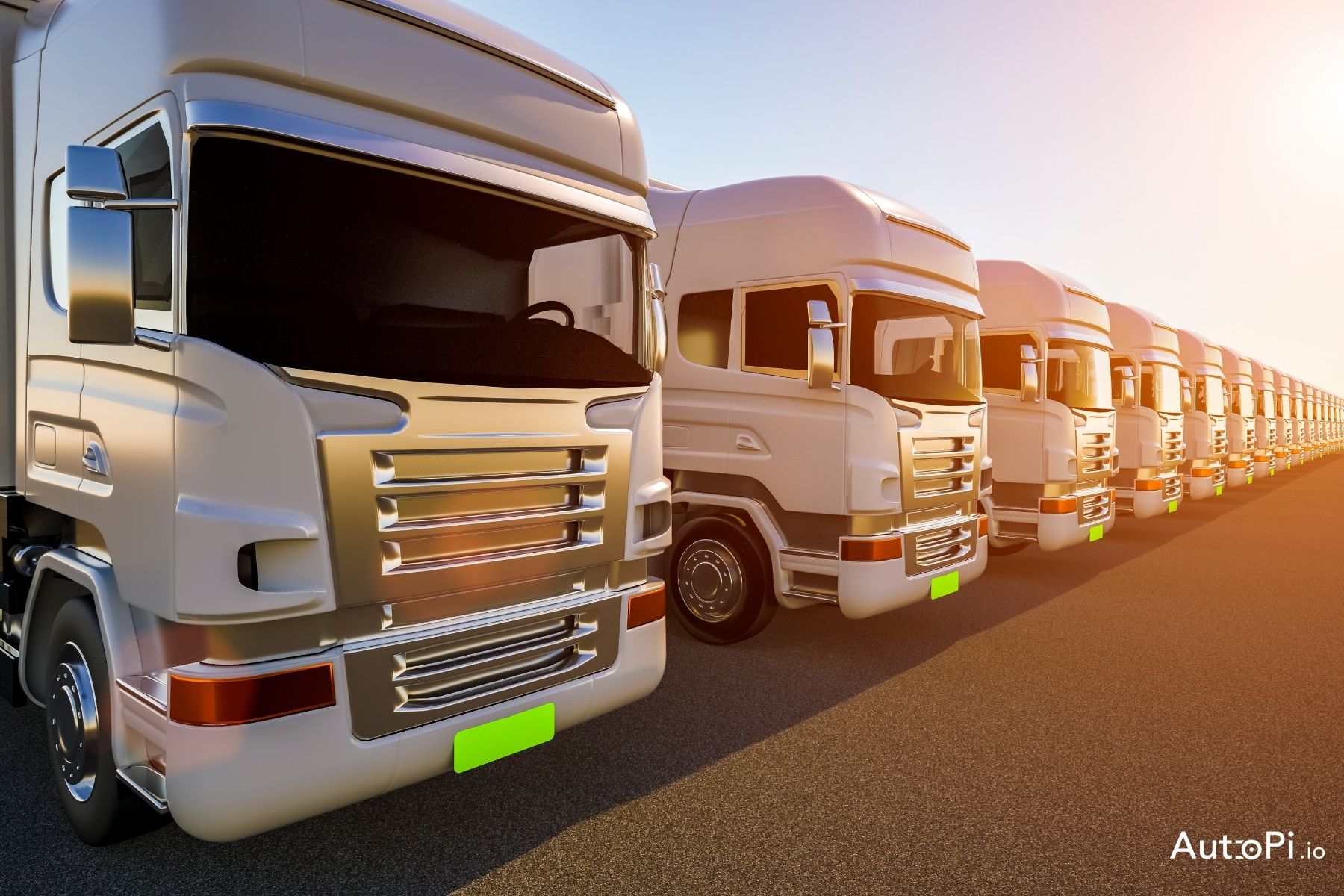 Electric Pickups Coming Through
We have seen multiple electric pickups presented in 2021. It seems like this is becoming a new trend and the value is given.
Electric pickups from various brands are truly extraordinary vehicles, offering long EV battery health, fast battery charging, robust performance, additional functionalities, and much more.
The best electric pickups to watch are:
Tesla Cybertruck

GMC Hummer EV SUT

Rivian R1T

Atlis XT

Ford F-150

Chevrolet Silverado

Hercules Alpha
Most of the electric pickups are within an average pickup price range, starting around $39,000 and going all the way to $110,000, and more.
Electric trucks and electric vehicles in general are going to be of huge importance within companies and it's up to businesses to realize it and take advantage of it at the beginning of an era.
How Much Does it Cost to Charge an EV?
There is no precise answer here, as it highly depends on several factors, such as time of day, battery size, charger type, and the number of vehicles charging at the same time.
Time of day: Delivery speed can be affected by the time you charge your electric vehicle. During on hours, when people consume more electricity, it will be more expensive for you as during the off hours.
Battery size: Each vehicle has a different battery size, which means a different battery capacity. Therefore, the bigger the capacity, the longer it will charge.
Charger type: The charger type will determine how quickly your car will be charged.
The number of EV charging: When you are charging your vehicle at the charging stations, you can expect slower charging if there are more vehicles connected to the station.
In general, it should be cheaper for you to charge your electric vehicle at home than at the charging station. It is also recommended to have solar panels attached to your charging station at home, to increase efficiency and save in the long run.
How We Work with Electric Trucks
At AutoPi, we support a wide range of electric vehicles.
Check out our general page on electric vehicles, where you can find out which models we currently support and more general info on EVs.
Most electric trucks/vehicles use PIDs to communicate on the CAN Bus.
To get the information from the vehicle, the PID request needs to be sent through the OBD-II port and the electronic control unit will return the response.
If you have not found your specific electric vehicle or have any questions, send us a sales inquiry and we will get back to you.