According to the National Insurance Crime Bureau, every 6,5 minutes a car gets stolen in the U.S. Therefore, AutoPi will assist you to find your stolen car immediately.
As you already might know, AutoPi will bring you lots of benefits and improve your driving experience. However, it does much more than that. Read more about this specific use case here.
As we mentioned before, vehicles get stolen all around the world on a daily basis. Manufacturers work hard on improving the security of the vehicles, in order to make vehicles smarter. But, sometimes it feels like thieves are always one step ahead.
Even though you have a brand new car with some cool security system, your car gets stolen without you even noticing.
That's when AutoPi comes in handy. It is possible to notify you as the owner, as well as to notify the authorities about the theft. Therefore,
How to find my stolen car?
If your vehicle is connected to AutoPi, then finding your vehicle will take you only a couple of seconds. In the AutoPi cloud management platform, you can
You can see how the AutoPi dashboard looks like in the picture below. It is very intuitive and easy to navigate through. In case of your vehicle being stolen, you will be able to track it and follow it in real-time.
See the dashboard below.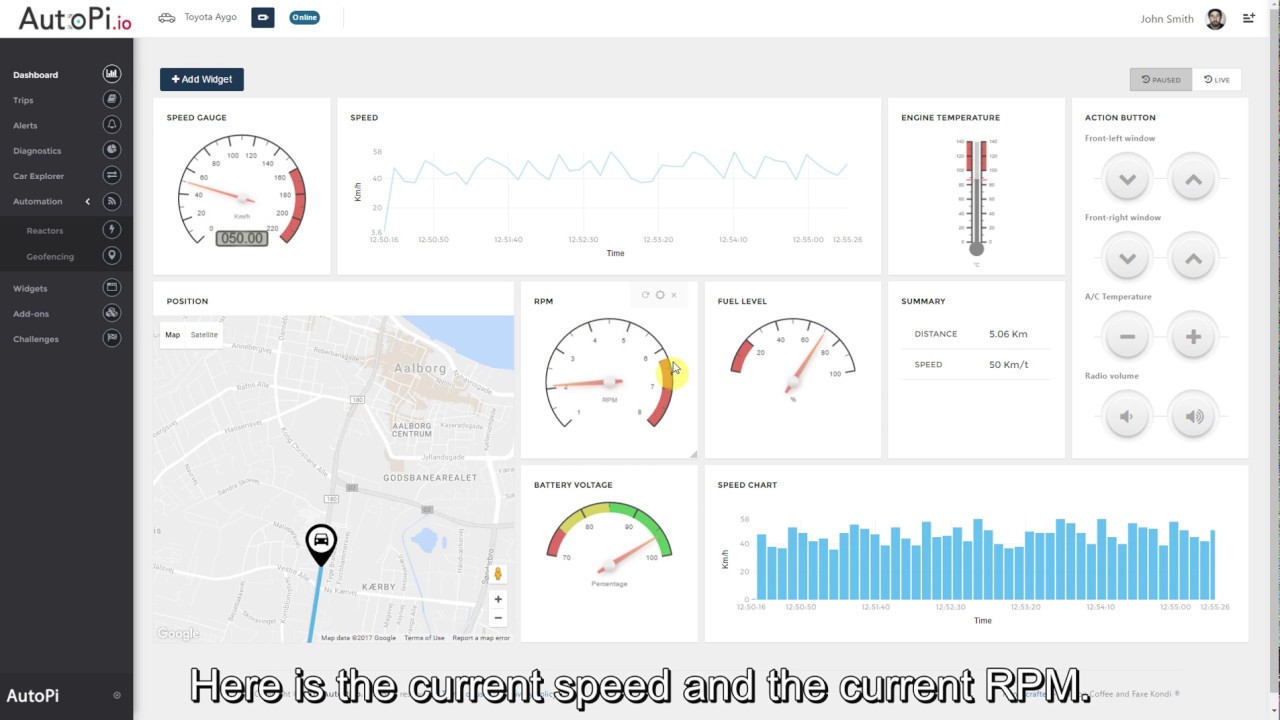 In addition, it is possible to set a command to the AutoPi, to notify authorities in case your vehicle got stolen. This feature can be extremely beneficial and help you act even before you realize anything happened.
However, your AutoPi dongle needs to be connected to the vehicle at all times, in order to work properly. You need to connect your AutoPi device through the OBD2 port in your vehicle.
With AutoPi, your creativity is the limit. The software is an open-source, which allows you to upgrade it for your special needs.
On top of the theft detection feature, AutoPi allows you to talk to the vehicle, give it commands and much more. Each vehicle's electronic features are usually controlled by ECUs.