Intelligent car or also known as smart car, is basically a regular car that features "smart car technology". The term is usually connected to Internet of Things, Artificial Intelligence, Digitalization, Connectivity and other automotive industry trends.
Smart car technology, or Intelligent vehicle technologies, include electronics, electromechanical, and electromagnetic devices – typically silicon micromachined components that work with computer-controlled devices and radio transceivers to provide precision repeatability functions.
Generally speaking, an intelligent car is considered smart when it is connected to the cloud and the driver, meaning you can control some of the smart vehicle technology functions through the smartphone: Such things are usually called Smart Mobility, Smart City, and Smart Traffic Light.
Some would say an intelligent car is a connected car. Connected cars are becoming a common thing in the past years and the technology becomes more and more smart. The automotive industry is developing enormously every year and we see the impact on the manufacturers that are trying to keep up with the demand and bring exactly what the customers want.
What is an intelligent car?
For some people, an intelligent car is a car that has nowadays basic features such as parking assistance, driving assistance or a big touch screen.
Yes, that also makes the car intelligent, but there is so much more that your vehicle is capable of.
For others, the latest electric vehicles are intelligent cars, which to be honest makes sense, as the electrification is pretty advanced and brings lots of value to the car itself. On top of that, some electric vehicles such as Tesla are the combination of several aspects that make it an intelligent car.
Probably the most known aspect for intelligent cars are autonomous cars. What is more intelligent than a car driving itself without any human interactions? However, the innovation is still a bit far off to be fully automatic. There are several car models that offer semi-autonomous, but for a fully autonomous car, it is still in the development process.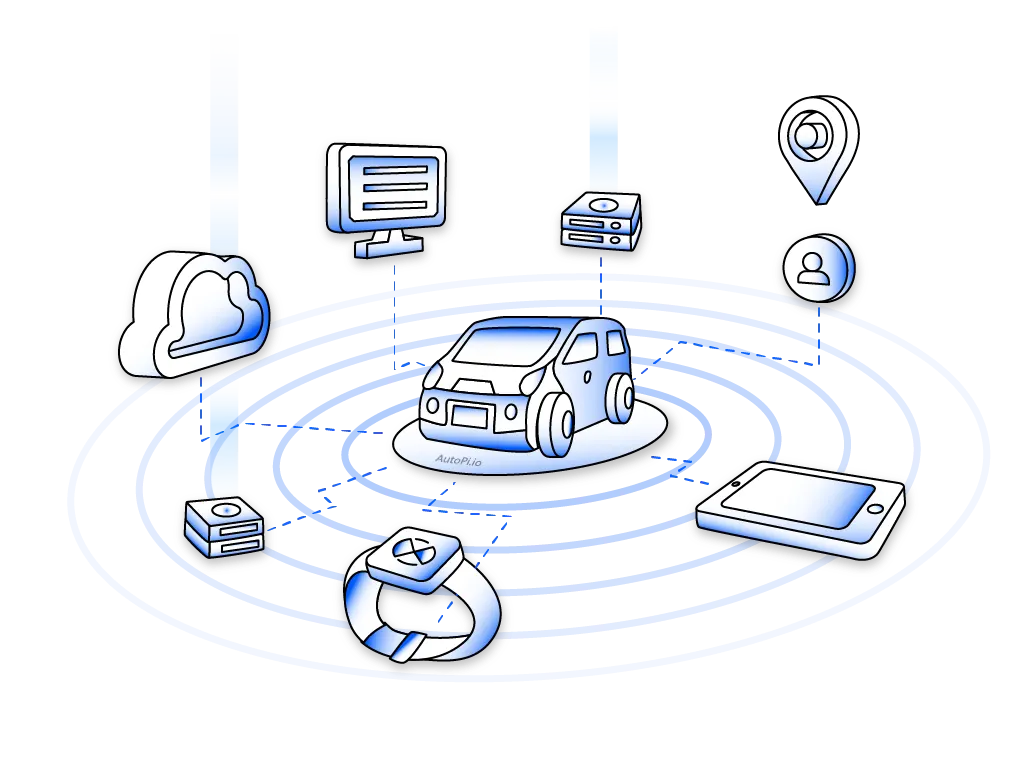 What is smart vehicle technology?
The high-tech industry is constantly evolving, with new revolutionary releases occurring at all times. These technologies can also be implemented in automobiles, causing smart vehicle technologies to remain on our minds.
There are numerous ways to describe smart vehicle technology. It could be Car-to-Car communication, a 3D gesture system, car integration with a smartwatch, an automated parking system, integration with various apps, and so on.
These technologies have the potential to create a safer driving environment and reduce crashes, allow new populations to access transportation through car sharing, provide mobility to disabled and elderly populations, and support environmental gains such as increased fuel efficiency.
Furthermore, policies governing the digital infrastructure that enables their connectivity, such as 5G networks, as well as policies governing the physical infrastructure, such as road design, lane markings, and traffic signs, influence how vehicles are developed, where they are deployed, and who can benefit from them.
What is the most intelligent car?
Nowadays, Tesla is making the most intelligent cars so far. However, many more car manufacturers are 'fighting' and climbing the ladder, in order to bring something extraordinary to the market and be the number one.
Tesla is basically creating a combination of several advanced things such as electrification, digitalization, connectivity and Internet of Things (IoT) that in conclusion makes it an intelligent vehicle. Having an IoT Platform within your vehicle is great advantage for you.
What is the most advanced car?
I believe that an advanced smart car is the perfect combination of futurism and function. For me, that smart car is the Tesla Y.
There are many more car manufacturers that work on bringing an intelligent vehicle to life and solve many challenges of mostly business men/women. Some of the car models' value is basically based on comfort and luxury.
Others are suited for you as an office space, when you are often on business trips and need to still get work done. Well-known car manufacturers such as; Mercedes, Audi, Range Rover, Porsche and Bentley are famous for their extraordinary luxury and comfort in their premium flagship models.
Are you wondering what is the most expensive car in the world? Rolls-Royce is for instance based on their extraordinary luxury and limited edition models, which basically increases the value of the car the second they release the model.
The Rolls-Royce Boat Tail is actually considered as one of the most expensive cars in the world.
How can AutoPi make your car intelligent?
There are also multiple softwares and hardwares on the market that will basically make your car intelligent, as it offers plenty of additional features and benefits. One of the examples is the AutoPi Telematics Unit that is built on a Raspberry Pi. A smart hardware, with an advanced cloud management platform provides businesses with plenty of benefits.
In conclusion, an intelligent car is when it offers you additional features than a regular car and improves the overall driving experience and safety.