Intelligent Car Technologies Explained
Authored by autopi 17 Mar, 2021
— Intelligent car, also known as (smart car) is a regular car with advanced features. The features can be connectivity, IoT, AI, digitalization and more.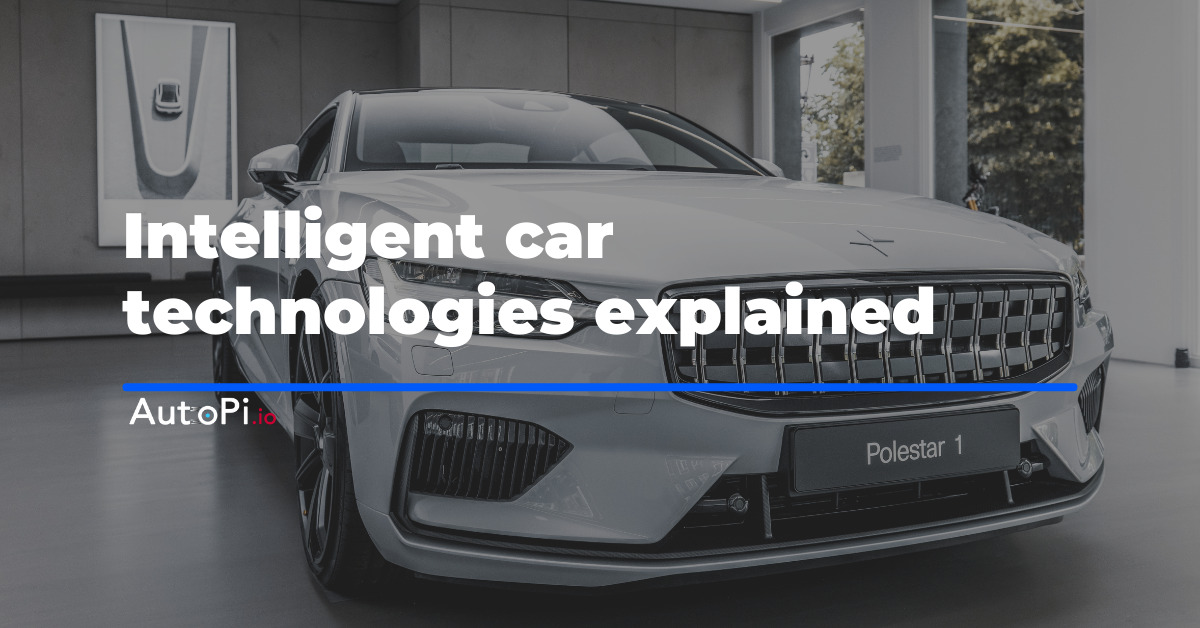 Intelligent car or also called a smart car, is basically a vehicle that has more additional features than a regular car. It is usually connected to the Internet of Things, Artificial Intelligence, Digitalization, Connectivity and other automotive industry trends.
Intelligent vehicle technologies include electronics, electromechanical, and electromagnetic devices – typically silicon micromachined components that work with computer-controlled devices and radio transceivers to provide precision repeatability functions.
Generally speaking, an intelligent car is considered when it is connected to the cloud and the driver, meaning you can control some functions of your car through the smartphone: This is called Smart Mobility, Smart City, and Smart Traffic Light.
It is also called a connected car. Connected cars are becoming a common thing in the past years and the technology becomes more and more advanced. Automotive industry is developing enormously every year and we see the impact on the manufacturers that are trying to keep up with the demand and bring exactly what the customers want.
What is an intelligent car?
For some people, an intelligent car is a car that has nowadays basic features such as parking assistance, driving assistance or a big touch screen.
Yes, that also makes the car intelligent, but there is so much more that your vehicle is capable of.
For others, the latest electric vehicles are intelligent cars, which to be honest makes sense as the electrification is pretty advanced and brings lots of value to the car itself. On top of that, some electric vehicles such as Tesla are the combination of several aspects that make it an intelligent car.
Probably the most common and most accurate aspect for intelligent cars are autonomous cars. What is more intelligent than a car driving itself without you doing anything? However, the innovation is still a bit far off. There are several car models that offer semi-autonomous, but for a fully autonomous car, it is still in the development process.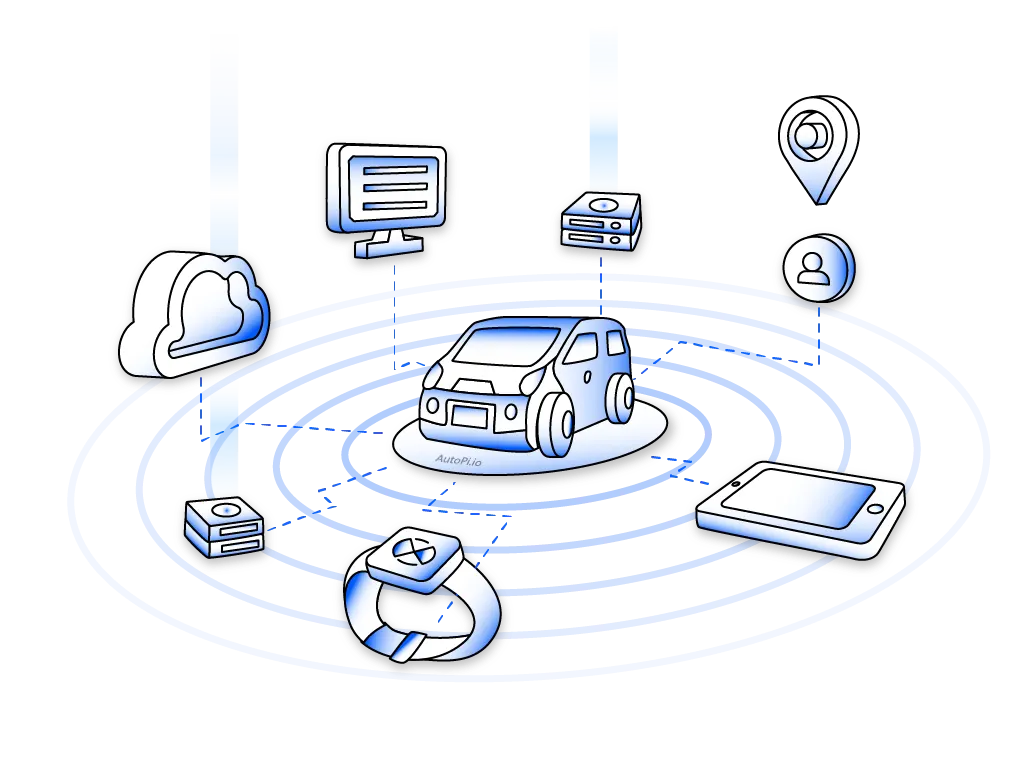 What is Intelligent driving?
There are several new help systems, expanded features, and novel security systems on display. The notion of intelligent driving is that the vehicle becomes a "thinking companion."
It can identify risks and provide visual, audio, and/or haptic warnings to the driver. In an emergency, for example, it can also take remedial action, such as avoiding an accident or reducing its severity. The intelligent connecting of cameras, sensors, and control units serves as the foundation.
What is the most intelligent car?
Nowadays, Tesla is making the most intelligent cars so far. However, many more car manufacturers are 'fighting' and climbing the ladder, in order to bring something extraordinary to the market and be the number one.
Tesla is basically creating a combination of several advanced things such as electrification, digitalization, connectivity and Internet of Things (IoT) that in conclusion makes it an intelligent vehicle. Having an IoT Platform within your vehicle is great advantage for you.
What is the most advanced car?
Several car industry experts say that Audi A8 is currently the most advanced car on the market, as it offers extraordinary luxury, driving experience and the feel of spaceship.
Honestly, I cannot disagree. I love Audi car models, especially the A8 flagship. If you want even more, I recommend you to upgrade to S8, which offers the same tech features, but gives you even more power.
There are many more car manufacturers that work on bringing an intelligent vehicle to life and solve many challenges of mostly business men/women. Some of the car models' value is basically based on comfort and luxury.>
Others are suited for you as an office space, when you are often on business trips and need to still get work done. Well-known car manufacturers such as; Mercedes, Audi, Range Rover, Porsche and Bentley are famous for their extraordinary luxury and comfort in their premium flagship models.>
Are you wondering what is the most expensive car in the world? Bugatti is for instance based on their extraordinary luxury and limited edition models, which basically increases the value of the car the second they release the model.
Bugatti Veyron is actually considered as one of the most expensive cars in the world, slightly behind W Motors Lykan Hypersport.
In addition, there are also multiple softwares and hardwares on the market that will basically make your car intelligent, as it offers plenty of additional features and benefits. One of the examples is the AutoPi Telematics Unit that is built on a Raspberry Pi. A smart hardware, with an advanced cloud management platform provides businesses with plenty of benefits.
How can AutoPi make your car intelligent?
The AutoPi telematics unit can be simply connected to the OBD2 port of your vehicle, which then gathers all the necessary information such as; RPM, speed and the overall health of the car.
It will show you what is the current stage of your vehicle and it can actually detect any possible issues within the vehicle.
Another great benefit is that you can actually fix it yourself and therefore, save on a visit to the mechanic, which might be really expensive.
Stay with me, there is more. On top of that, it is possible to build additional features that will actually make your car intelligent. Click here to see some examples of what can be done with AutoPi.
Some of the most favorite use cases are;
These are just some examples. AutoPi is able to customize the product to meet all your requirements. Check out our solutions, to find what we can help you with. In case you don't find exactly what you were looking for, contact our sales department. We offer free consulting for new businesses.
In conclusion, an intelligent car is when it offers you additional features than a regular car and improves your overall driving experience.