Digital communication has grown at a breakneck pace during the last decade. This new mode of communication will have an affect on our daily lives.
Digital communication has enhanced mobility, and is the connection of many elements of technology and mobility, a rethinking of the transportation infrastructure used in daily life and business. This advancement has resulted in a shift in mobility and are now referred to as "smart".
The Meaning of Smart Mobility
Smart Mobility is a new and revolutionary approach to transportation, that transform it into being more green, safe, and efficient.
Smart Mobility is defined as the use of alternative forms of transportation in addition to or instead of owning a gas-powered car. This includes electric vehicles, Car sharing, public transit, walking, bicycling, and other modes of mobility.
Increased traffic congestion and its associated side effects, such as pollution, deaths, and wasted time, prompted the need for Smart Mobility.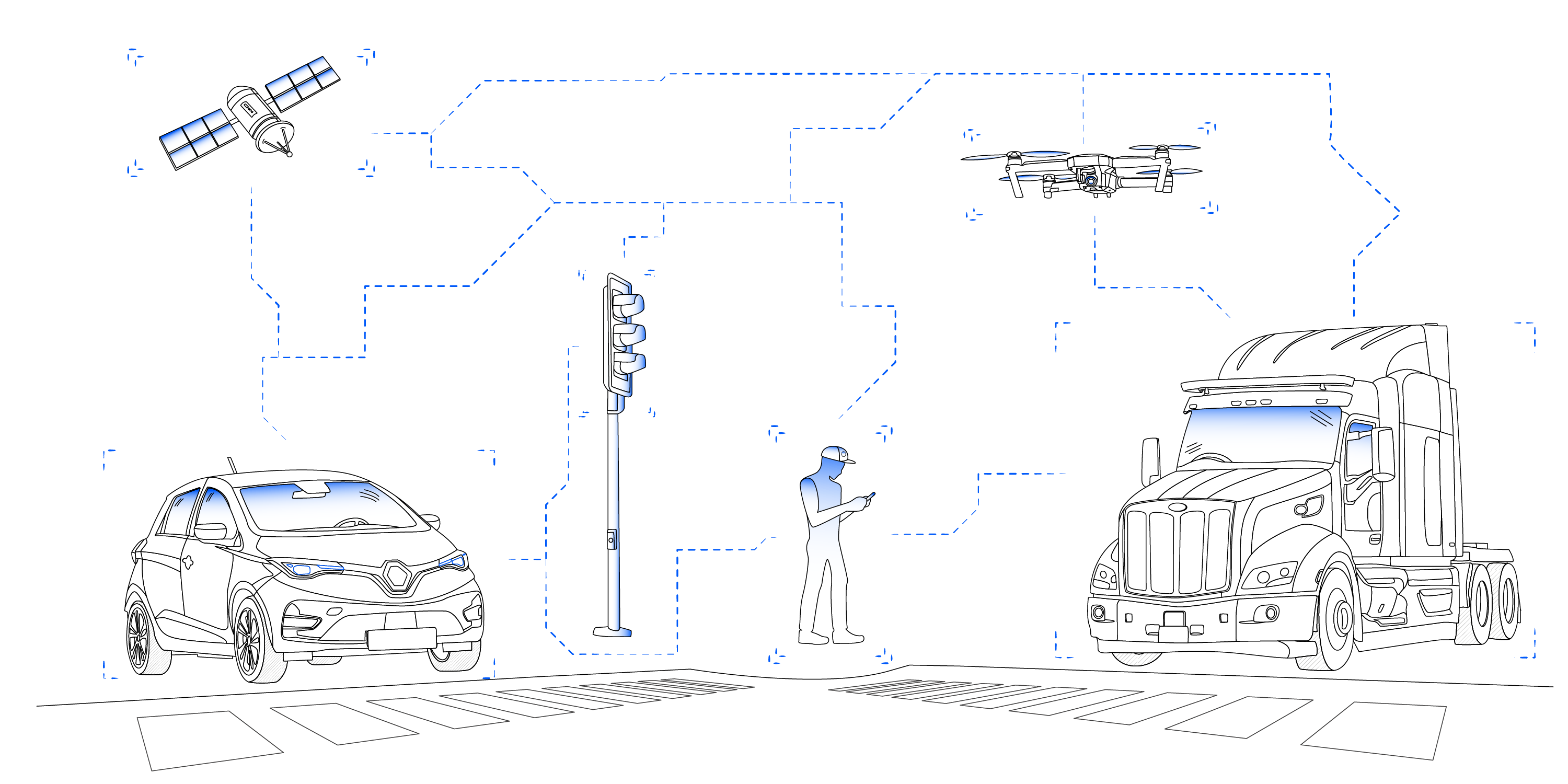 The Goal of Smart Mobility
The following are the aims of Smart Mobility, that may be deconstructed to better understand them:
Increase the efficiency of network and traffic management systems.

Improve traffic safety and decrease collisions.

Improve communication and travel time efficiency.

Ensure long-term environmental and economic viability.

Provide residents with a fresh viewpoint on their neighborhood.
---
Define: Smart
The term'smart' is an acronym for 'Self-Monitoring Analysis and Reporting Technology,' but it is also used to represent any type of accessible technology that allows people to connect to internet networks.
Define: Mobility
Mobility is a user-centric concept that recognizes transportation products and services must be responsive to users' requirements, habits, and preferences.
---
What is Smart Mobility?
Smart Mobility exists at the intersection of two industries: the digital and the transportation industry.
The growth on information and communication technologies, which have given rise to intelligent transportation systems, has enabled the idea of Intelligent Transportation Systems (ITS).
Because various systems may now interact with one other, data acquired via IoT solutions, e.g. telematics units, can now be used to optimize people's travels.
Note: Intelligent Transportation Systems (ITS) are a set of cutting-edge information and communication technologies used in transportation and traffic management systems to improve the safety, efficiency, and sustainability of transportation networks, as well as to reduce traffic congestion and improve driver experiences.
How is Smart Mobility integrated in Smart City?
One of the most important aspects of any smart city is smart transportation. It entails improving transportation and communication in order to establish new sustainability, efficiency, safety and air quality requirements.
The concept of a "smart city" isn't new, but for many who work in cities and municipalities, the prospect of seeing the world's first real smart city has never felt closer.
In order to handle soaring populations and increasing congestion, big data must be at the forefront of decision-making in order to achieve better results.
In Smart Mobility, many solutions merge and interrelate. All of these factors combine to provide particular benefits, such as better health due to improved air quality, fewer traffic accident victims, or less traffic congestion.
It is estimated that one person in US spent around 34 hours stuck in traffic, each year.
What is the point of being stuck in traffic?
Urban mobility, on the other hand, can be intelligent, and it's increasingly the individual on the street who makes the difference.
People who are tired of congested cities are inventing Smart Mobility with new mobile technologies and simple applications that combine public transit, better infrastructure, and vehicle sharing.
Plus, whether it's electric vehicles or more bike lanes, smart transportation prioritizes the environment.
Overall, Smart Mobility solutions reduce traffic congestion, improve public transportation accessibility, and improve air quality. Smart transportation is a wise investment in the future.
Integrating Smart Mobility solutions with urban infrastructure, such as public transportation systems and traffic data, has the potential to significantly enhance road safety and streamline metropolitan economies that rely on efficient urban mobility to stay afloat.
Vehicle to Infrastructure (V2I) connection, which would utilize ultrasonic, radar, and video technologies to relay information in real time to driver and commuters on networks, would assist avert harmful conduct before drivers are visually aware.
Mobility Solutions That Are Smart
Electrification and decarbonization
The transportation industry is going through a rupture in terms of phasing out fossil fuels and adopting electrification in all of its forms.
One of humanity's biggest responsibilities is keeping our home/world healthy, by decreasing carbon dioxide (CO2) emissions arising from human activities in the atmosphere (decarbonization).
Big data and IoT are being used to improve mobility
The handling of large-scale traffic data is one of the essential foundations of 21st century mobility.
We have no option, but to employ some resources, such as putting data sensors and collection devices on infrastructures and vehicles in order to implement the efficacy of transportation networks with the assistance of AI and IoT, in order to comprehend large-scale transport flows.
This approach would have advantages in terms of reducing traffic congestion, reducing travel times, and managing clean electric energy to power electric mobility. It's also a key component of the next solution.
Urban transportation automation and self-driving cars
Another AI derivative that begs the issue of when automobiles will be able to drive themselves.
The solution is a little more complicated than that. However, technology is evolving at a breakneck speed. In December 2020, Waymo became the first driver-less taxi provider to the general public, in Pheonix, Arizona. And in February 2022, Cruise became the second driver-less taxi provider to the general public, in San Francisco. In a few years, we might be able to buy fully autonomous cars ourselves.
According to experts; there are five levels of autonomous vehicle technology, ranging from level 0 (a regular car with no automation) to level 5 (a vehicle that can independently do anything a human driver can).
Conclusion
Smart Mobility provides genuine convenience for everyone.
A traveler may choose whichever form of transportation is most convenient for them, while also improving their health, air quality and saving money.
Smart Mobility implementation choices are diverse and giving communities plenty of room to adapt solutions to peoples' needs.