You've probably heard of the Ford EV F-150 Lighting and the Tesla Cybertruck, but there are many others that haven't received much attention.
Many people consider pickup trucks to be excessively large, however, these necessary vehicles are ideal for electrification. Because of their size and the type of the job they are supposed to undertake, it is significantly simpler to fit a huge battery and a torque-rick motor (or four) beneath the skin of an electric pickup truck.
Electric truck is an electric vehicle that is powered by batteries, to transport cargo, carry heavy payloads and provide high performance actions.
What is The Best Electric Truck?
Due to the COVID pandemic, no electric pickup vehicles were produced in 2020; however, 2021 is the year the first contemporary EV pickup trucks went available for purchase. Here are several electric pickup trucks that we might expect to see on the market shortly.
Ford EV F-150 Lightning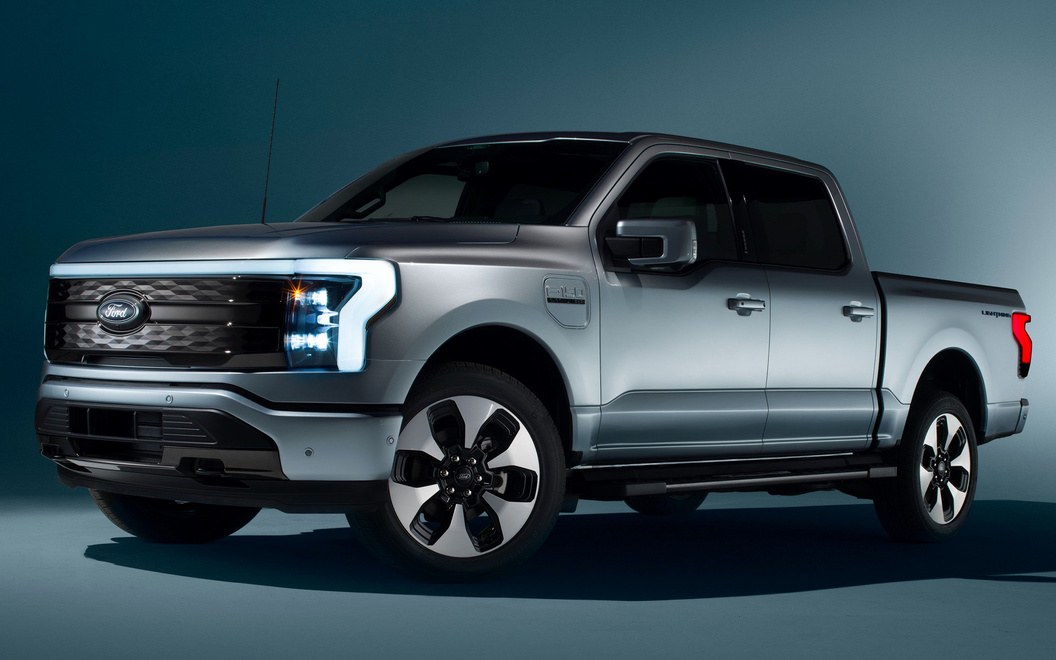 Ford has unveiled its much-anticipated electric truck, the F-150 Lightning, for the general public and made it quite affordable. In addition to its excellent specifications, it includes some unique features such as intelligent power backup, increased pro power aboard, Bluecruise, and much more.
You can expect up to 563bhp and 775lb ft of torque, as well as a stated range of 300 miles. It has a big front trunk and bi-directional power, which means it can power your equipment, or perhaps your whole house, for days at a time if necessary.
The maximum payload is roughly 2000lbs (900kg), and it has a towing capacity of 10,000lbs (4.5 ton). Prices range from roughly $40,000 to $90,000, with deliveries set to begin in 2022.
Specifications:
Starting price: $39,974
Electric Range: Up to 300+ miles
Acceleration (0 to 60 mph): mid-4 seconds
Towing Capacity: Up to 10,000lbs (4500kg)
Fast Charging: Certainly
Tesla Cypertruck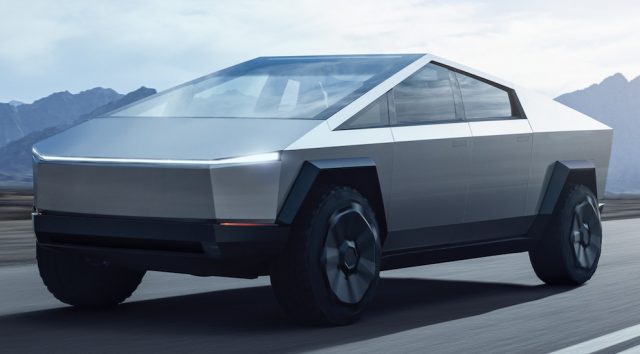 One of the most anticipated electric vehicles is the Tesla Cypertruck. It has a crazy name and even crazier appearance, and it's being planned by the world's most recognized electric vehicle firm, which makes some remarkable performance claims.
Prices will start at less than $40,000 for the single-motor, rear-drive version and escalate to $70,000 for the all-wheel drive, tri-motor variant with a possible 500+ mile range, a max payload of 3300lbs (1.5 ton), and a towing capability of over 14,000lbs (6 ton).
Tesla desires that people forget what they know about pickup vehicles. The Cypertruck, with its odd wedge-like form and stainless-steel exterior, defies the segment's long-held traditions. It's also dent proof, scratch proof, and even bulletproof.
Specifications:
Starting price: $39,900
Electric Range: Up to 500+ miles
Acceleration (0 to 60 mph): 2.9 seconds
Towing Capacity: Up to 14,000lbs+ (6350kg)
Fast Charging: Certainly
Rivian R1T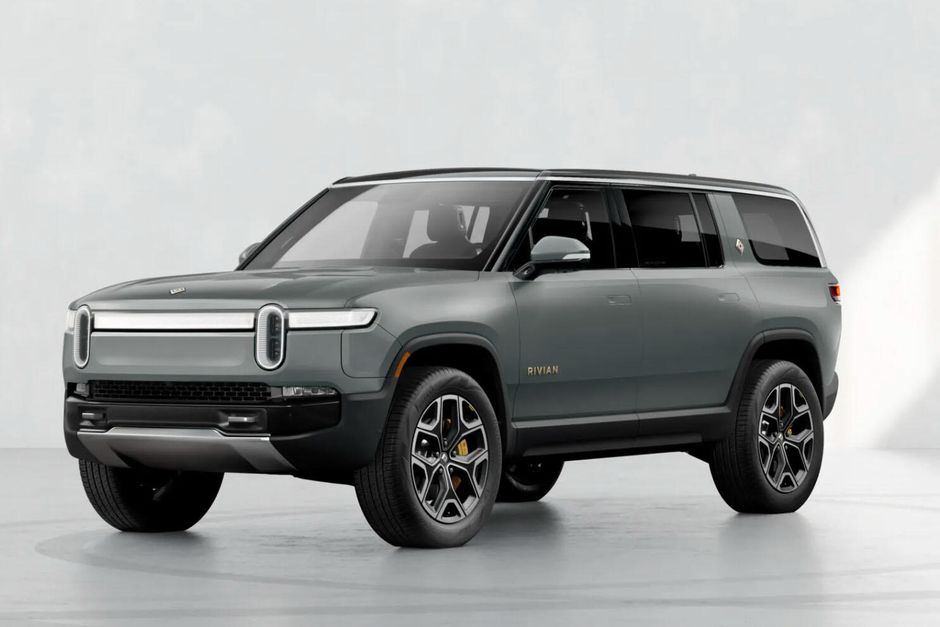 Rivian's R1T has attracted a lot of attention and has managed to keep it. Even better, because to financing from corporations like Amazon and Ford, the startup has a lot of credibility behind its EV truck.
The much-anticipated Rivian R1T and its seven-seat SUV brother, the R1S, will began deliveries in summer 2021. The first trucks will have a range of more than 300 miles and a quad-motor engine capable of 0-60mph in as little as three seconds.
Prices begin just shy of $70,000 and go up from there. The R1T is aimed firmly at outdoorsy adventurers who love some off-roading. It can purportedly wade through over 2ft 11in (900mm) of water and tow around 11,000lbs (5 tons).
Specifications:
Starting price: $67,500
Electric Range: Up to 300+ miles
Acceleration (0 to 60 mph): 3 seconds
Towing Capacity: Up to 11,000+lbs (5000kg)
Fast Charging: Certainly
GMC Hummer EV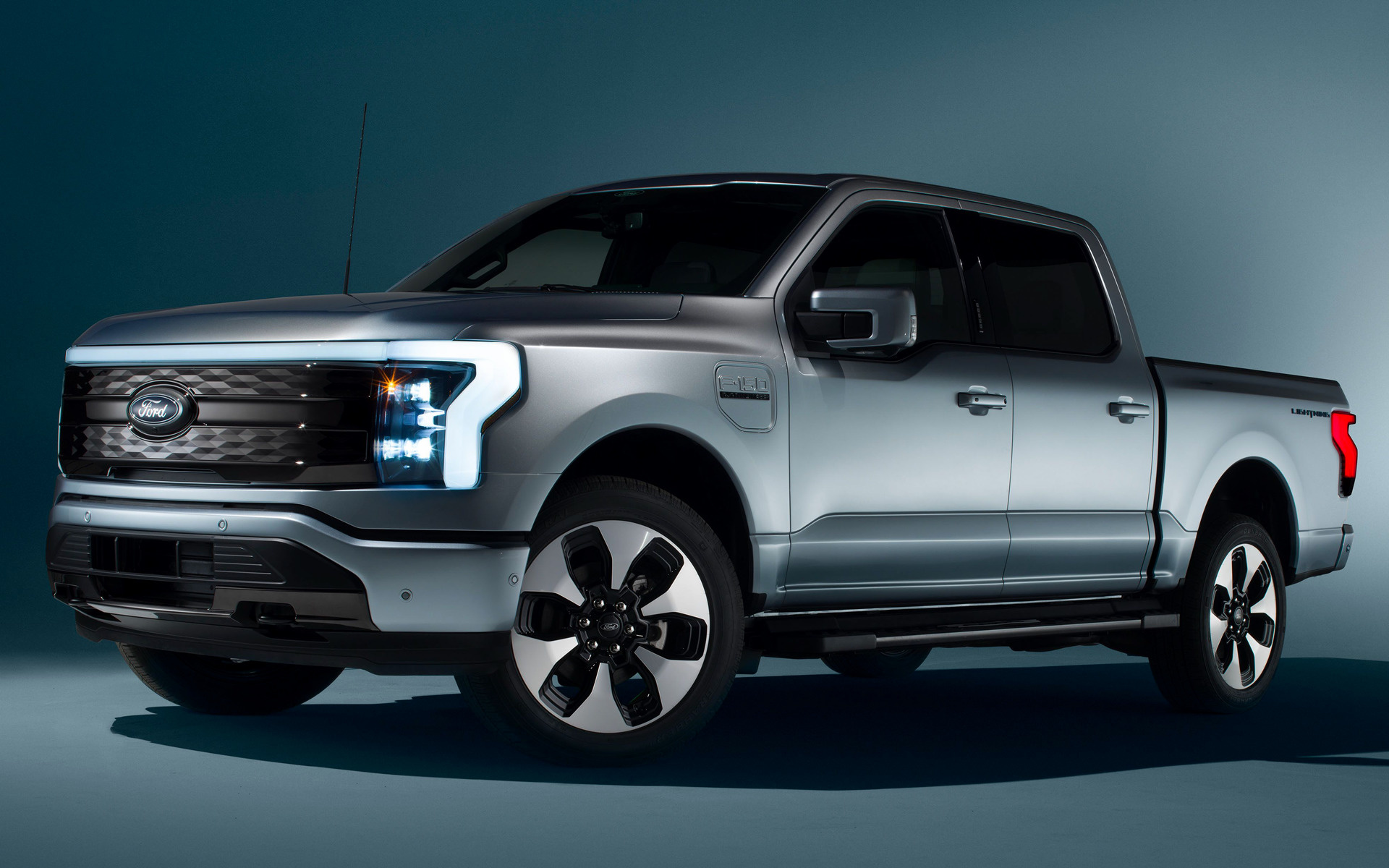 General Motors is resurrecting the Hummer brand. Except that the pickup truck and SUV will be electrified and badged as a GMC submodel this time.
The first edition vehicles, billed as the "ultimate off-road EV super truck," feature 1,000bhp from three e-motors and are said to achieve 60mph from a standstill in roughly three seconds.
It has up to 37-inch tires and a "CrabWalk" function that directs both the front and back wheels in the same direction. The Hummer, according to GM, can ascend "18-inch verticals" and wade through water up to 1ft 12in (600mm). The claimed range is around 350 miles.
Specifications:
Starting price: $112,000
Electric Range: Up to 350+ miles
Acceleration (0 to 60 mph): 3.5 seconds
Towing Capacity: 11,000lbs+ (5000kg)
Fast Charging: Certainly
Bollinger B2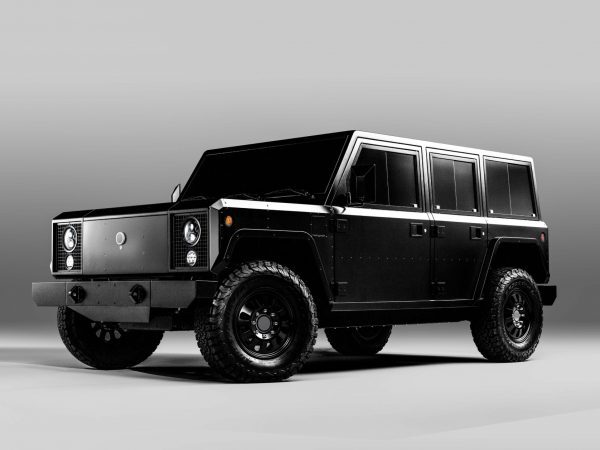 The Bollinger B2 is described as "the world's most competent pickup truck" by American start-up Bollinger. Given the amount of additional EV pickups slated to arrive in the near future, this is a big assertion.
The B2 may appear to be a knock-down kit that you could assemble yourself with a simple set of instructions, but it's a smart device below.
Its hydro pneumatic suspension appears to provide enough off-road capability, and its maximum payload exceeds 4,400lbs (2 tons). A pass through that goes from the front to the back of the truck allows it to transport extremely lengthy goods.
At $125,000, it is certainly not inexpensive. The dual motors provide 614bhp and 0-60mph in 4.5 seconds, while the 142kWh battery provides a stated EPA range of 200 miles.
Specifications:
Starting price: $125,000
Electric Range: Up to 200+ miles
Acceleration (0 to 60 mph): 4.5 seconds
Towing Capacity: 7,000lbs (3175kg)
Fast Charging: Certainly