Generally speaking, ideal car solutions are advanced solutions that will make your vehicles more effective in some way or other. The most famous ideal car solutions for 2021 are Asset Tracking, Keyless Entry and Voice Recognition.
As governments are campaigning to reduce traffic congestion and emissions in urban areas, ride-/ car- sharing business are blooming and forcing the traditional car rental industry into digital transformation.
Ideal car solutions are booming at the moment and we will tell you more about it.
Currently, car rental administrations includes handing over keys and contracts, which are depending on manual work, thus incorporates waiting lines for hours and limiting consumers' position to the collection points in cities and airports, while leaving people in remote areas to seek alternative ways for their ride.
It is no longer about car leasing, but to provide mobility services that allows consumers flexibility in the use of their time and destination.
That's exactly what ideal car solutions are about. To solve daily problems by coming up with ideal car solutions that will benefit both parties.
New car registrations in the European Union fell 8.6% year-on-year in August, 2019." In the future,will there be no use of owning a car?
Ideal Car Solution Meaning
Ideal car solution is a modern way to unlock/lock the vehicle remotely and without any physical keys. It is very beneficial in the automotive car sharing industry, specifically for fleet management as the companies usually own multiple cars.
It can increase their efficiency and improve the ability to deliver the service much faster.
What is Internet of Things (IoT)?
Internet of Things (IoT) solutions enable everyday objects to be connected and controlled through the internet, which makes these connected devices able to talk to each other, gather data and create actions.
The implementation of IoT solutions in the car rental industry can help car owners to improve their operation services and enhance personalized travelling experience to the clients.
What is AutoPi and how is it connected to Smart Renting of Vehicles?
AutoPi.io is specializing in IoT hardware devices and extendable software cloud solutions to securely connect vehicles to the internet and gain data of automotive usage, and thereby help car owners and businesses improve remote access and control over their vehicle's functionality.
AutoPi delivers innovative connecter car technology to help businesses in the digital transformation and creating a more flexible mobility service for their customers.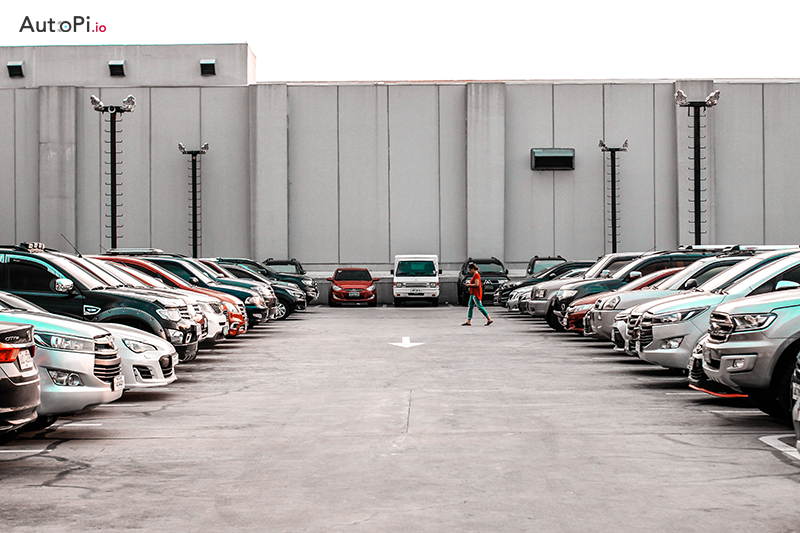 AutoPi solutions includes GPS with A-GPS support, which allows real-time tracking of the vehicle's position.
This automatically registered position can be shared by the car rental agencies through a website or an application along side with basic car information and available timings that can help customers to pinpoint the vehicles closest to their location.
It will also allow customers to skip returning arrangements while other consumers can take use of the vehicle again right after it was parked or car rental companies can offer car pick up arrangements.
The automation of the entire procedure will help both car owners and clients to decrease the time and efforts of the rental process.
Customer service
AutoPi solutions also allows car owners to connect cars to the internet and share information, but also help them to control and create actions like unlock cars with ideal car solution.
Presently, consumers will not be required to hold a physical key to open the rental vehicle, this could be done through the internet which simplify the operational process and enrich a better customer user-experience.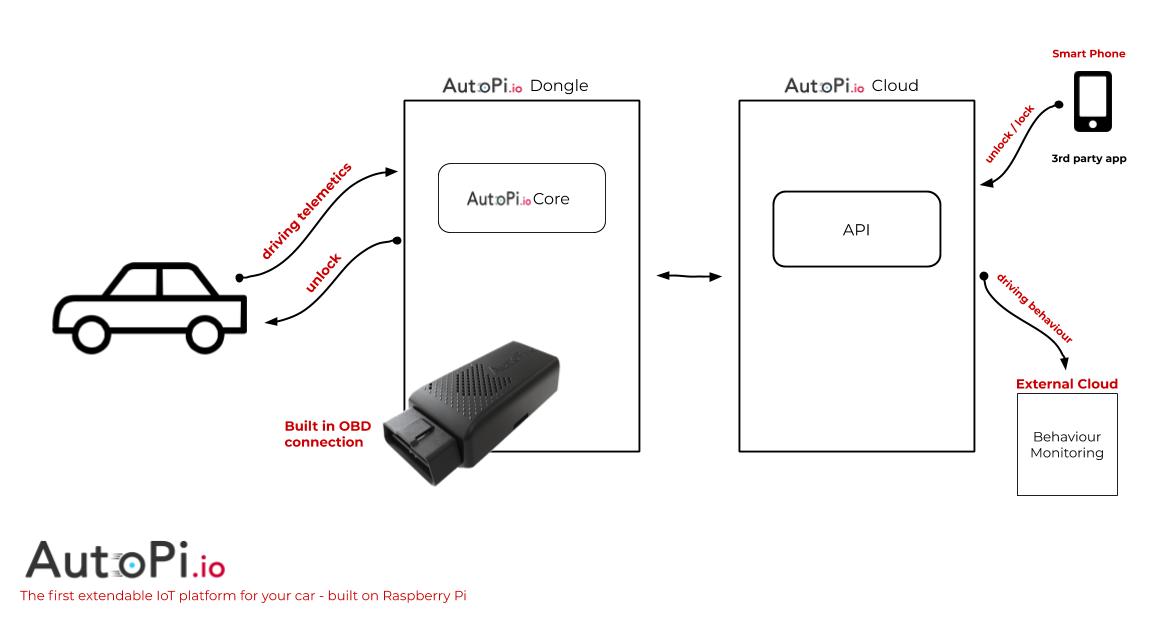 From a Smartphone or a 3rd party app, the user could gain access to the car, through a booking/payment system, which also allows the user to actually unlock the car after secure payment has been provided.
The App would contact AutoPi Cloud Management, which would send the needed commands to the AutoPi dongle in order to unlock the car.
Simple Vehicle Maintenance
Car rental companies, with hundreds of vehicles, understand the importance of maintaining the right vehicle at the right time can save huge amounts of money for a business annually.
AutoPi solution offers real-time vehicle diagnostic which sends automated signals and early warning alerts when there is a need for maintenance.
Along with this, AutoPi can measure fuel indication, tire pressure, oil level or battery charging level, also in electric vehicles to assure operators an easy tracking of vehicle functionality and effective vehicle management.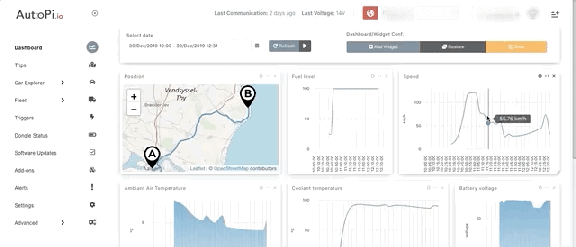 With the implementation of AutoPi IoT features, car rental companies will be able to decrease operation cost and improve order procedures by delivering end to end connectivity solution, also known as IoT platform.
It will result in what only a few years ago was unimaginable: to make rental cars available to every common man with a minimum cost to provide valuable use of time for both consumers and car rental companies.
Are you ready to provide the future of customer experience in your service? Request a free quote on your project at sales@autopi.io