Driver Management System is a process of managing fleet drivers, to ensure of their productivity and safety. Fleet managers typically take care of their fleets and forget about drivers, who are a very critical part of the process.
While having maintenance and inspection processes in place is critical, many fleet managers may not have the same structure in place for monitoring drivers. You can get a complete picture of your drivers, their productivity, and the overall safety of your physical assets with a driver management software.
When establishing a driver management system, think about what systems you already have in place to increase driver efficiency.
A driver management system can automatically transmit vital information to your dashboard in addition to fuel use and telemetry data. As a result, you'll be able to get real-time vehicle data about your drivers and assets, as well as highlight areas where you can improve.
Why is driver tracking necessary?
Aggressive driving can waste fuel and create needless wear and tear on the car. Furthermore, irresponsible driving might result in crashes, injuries, or costly lawsuits. Fleets can solve these challenges by utilizing telematics for driver tracking and instruction. Hence, the importance of a reliable driver management software.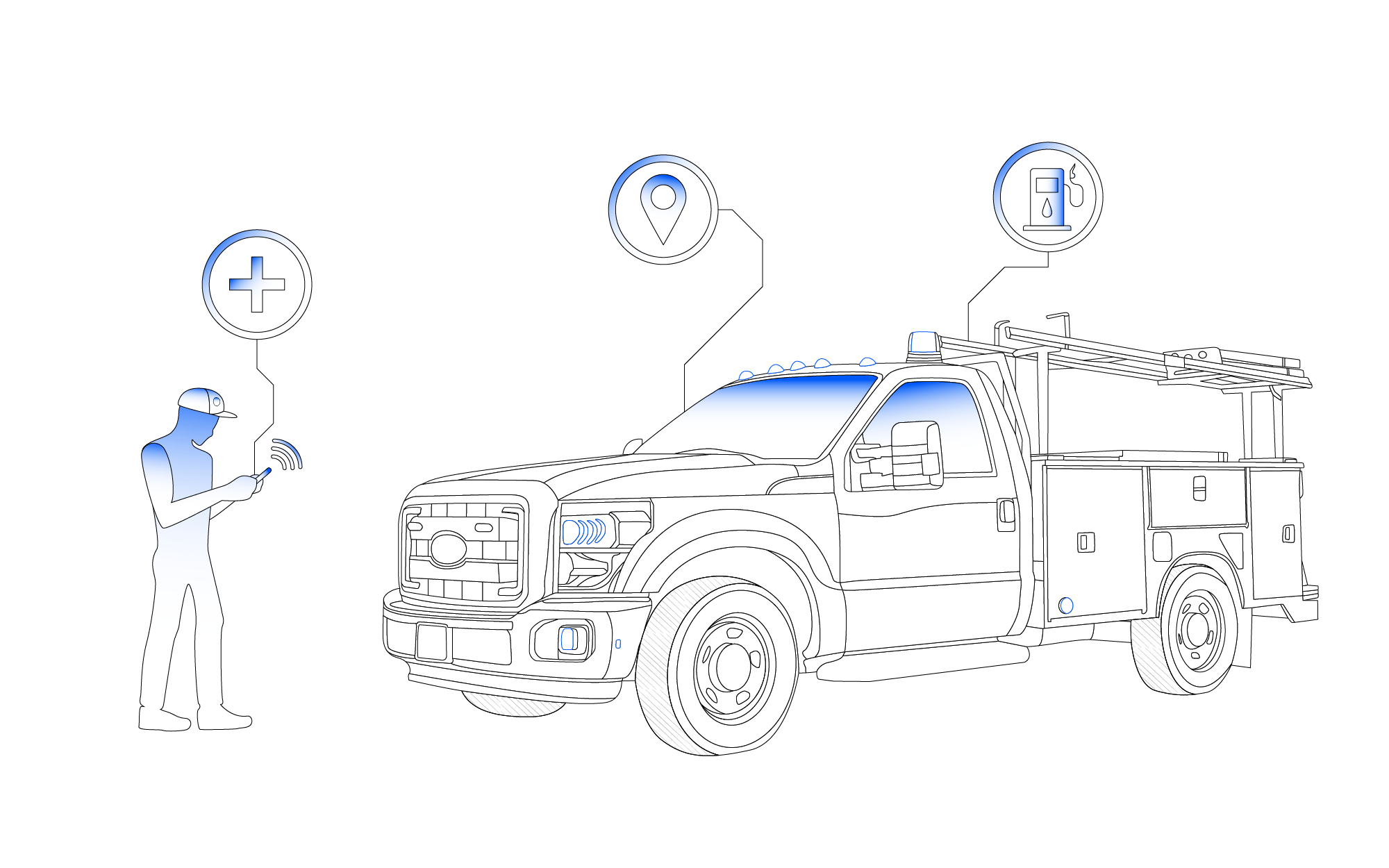 Best Proven Ways to Increase Driver Productivity and Safety
Benefit from Telematics and GPS
Because your drivers are on the road every day, it's critical to have an easy way to assess their productivity on a daily basis. A driver management system with a telematics device provide real-time information on the driver's status, location, and safety behaviors. This sort of information aids in the development of trust among your drivers and ensures that they are operating your cars safely.
When GPS and telematics data are incorporated into the driver management software, the odometer readings are more precise. Because data is automatically uploaded, you can stay on top of preventative maintenance. A driver management system that incorporates telematics data can provide you peace of mind that your drivers are safe and productive on the road.
Simplify the inspection procedure
Inspections may be tedious for some drivers, especially if they are still utilizing paper inspection forms. They are more likely to rush through inspections and use shortcuts, in order to get back on the road. As a result, assets might be jeopardized. Drivers are more likely to conduct comprehensive checks, when a clear process is in place. The best way to improve your inspection method is to go paperless and use car inspection software.
If you use an online electronic daily vehicle inspection reports ( eDVIR ) to expedite the vehicle inspection process, your drivers will be able to get back on the road faster. Furthermore, using driver management software to conduct inspections allows you to monitor GPS positions for each inspection, ensuring that the inspections are completed accurately.
Establish safety standards
When it comes to safety, a smart driver management system is proactive. You'll also be able to prevent unforeseen financial difficulties. Two of the most effective strategies to foster driver safety, are to educate new recruits on the importance of safety standards and to have periodic meetings with your drivers.
Adherence to fleet safety rules is the best way to ensure compliance and avoid piling up infractions and penalties. License suspensions and penalties can occur from the accumulation of violation points on a commercial driver's license (CDL), which can have a detrimental impact on your business.
To avoid these issues, you'll need a driver management software that allows you to quickly determine the cause of infractions and prevent future violations and accidents. You may follow reports and identify when and why a driver isn't complying to safety rules by looking at each driver's route in detail.
Managing drivers is both important for safety reasons and productivity of your drivers. With the right driver management system and technology, you can increase driver efficiency and reduce unanticipated costs, which ultimately, will positively impact your company on the larger scale.