We have spent the last year researching ways to make an impact for our customers and create a faster, more efficient and easier upgradable unit. So we are proud today to announce the launch of the AutoPi Telematics Unit (TMU) Pi3, the 3rd generation device.
This new generation is a big step up compared to our previous models in processing power. Now featuring a Quad-core Cortex-A53 CPU, it's by far superior to the previous generation. But it can do more. AutoPi TMU Pi3 is powered by a Raspberry Pi 3 model A+, equipped with a real-time clock battery, HDMI and micro USB connection, 32GB High Endurance SD card, two status LEDs, and a Mini Jack Out.

Better Display

Due to its Broadcom BCM2837B0 64-bit Quad-core CPU, 512MB RAM and integrated GPU, AutoPi Telematics Unit supports recording and displaying HD resolution videos. Use it for image recognition and machine vision in advanced projects.
Accessing connectivity where others can't
AutoPi TMU Pi3 is designed to be easily upgradable to a Pi 3 Model B+ or Pi 4 and enable high speed data transmission and bandwidth via ethernet connection. One of the main advantages of Ethernet is that it is typically less vulnerable to disruption therefore offers a high-performance network and greater degree of network security. In newer cars, ethernet runs alongside traditional vehicle cabling used for in-car connectivity, allowing all vehicle components to be securely connected.
Filling the gap (optional on large orders)
Earlier generations use accelerometers to detect the orientation of the unit. As an optional feature AutoPi TMU Pi3 accelerometers can be expanded with a gyroscope to fill in its lateral orientation during a movement. This Bosch Sensortec BMG250 gives that additional information by tracking the rotation and twist of the device. This gives a both clear and responsive data output on the device's physical orientation.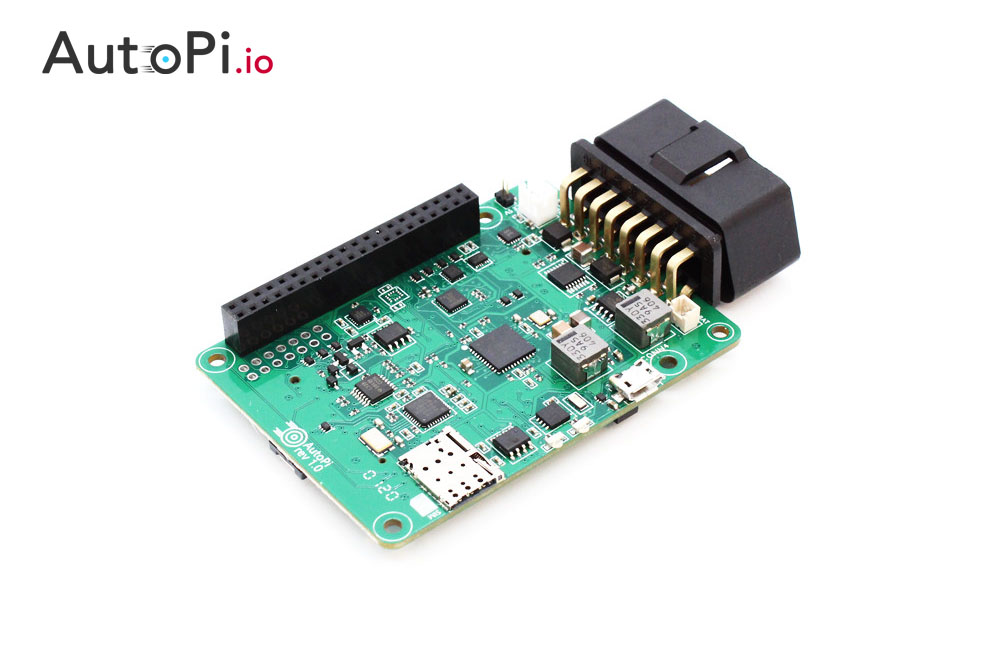 AutoPi Telematics Unit Pi 3 is available in our webshop in 4G/LTE Edition, W-Fi/NB/Cat M1 Edition or in DIY Edition.
AutoPi Telematics Unit Pi 3 has undergone extensive compliance testing and meets a number of international standards.View relevant certificates.
For further information, please contact us at sales@autopi.io