Electronic Control Unit (ECU) is commonly used in today's vehicles. Its purpose is to control the engine or other components' functions.
An ECU is a very small car computer (carputer) with internal chips that are very similar to the ones we have at home, such as a laptop.
Each of a vehicle's electronic features are typically controlled by an ECU. The term ECU is also commonly referred to Engine Management Systems - Engine Control Units.
What is ECU?
ECU stands for Electronic Control Unit and it is a small device within each vehicle that is responsible for controlling a specific function.
Modern vehicles can consist of more than 80 ECUs nowadays. They control essential functions, such as engine or power steering control to comfort functions, such as windows or seats.
In addition, ECUs can control security and access of a vehicle, such as keyless entry, airbags or emergency braking. In order to make it easier to understand, we will give you an example below.
Let's say an airbag ECU would receive inputs when the vehicle crashes, as well as detect if somebody is sitting in the particular seat.
Then, the ECU would communicate with actuators to perform an action based on the specific situation, such as the airbag function. Meaning that the airbag ECU would choose which airbag to deploy.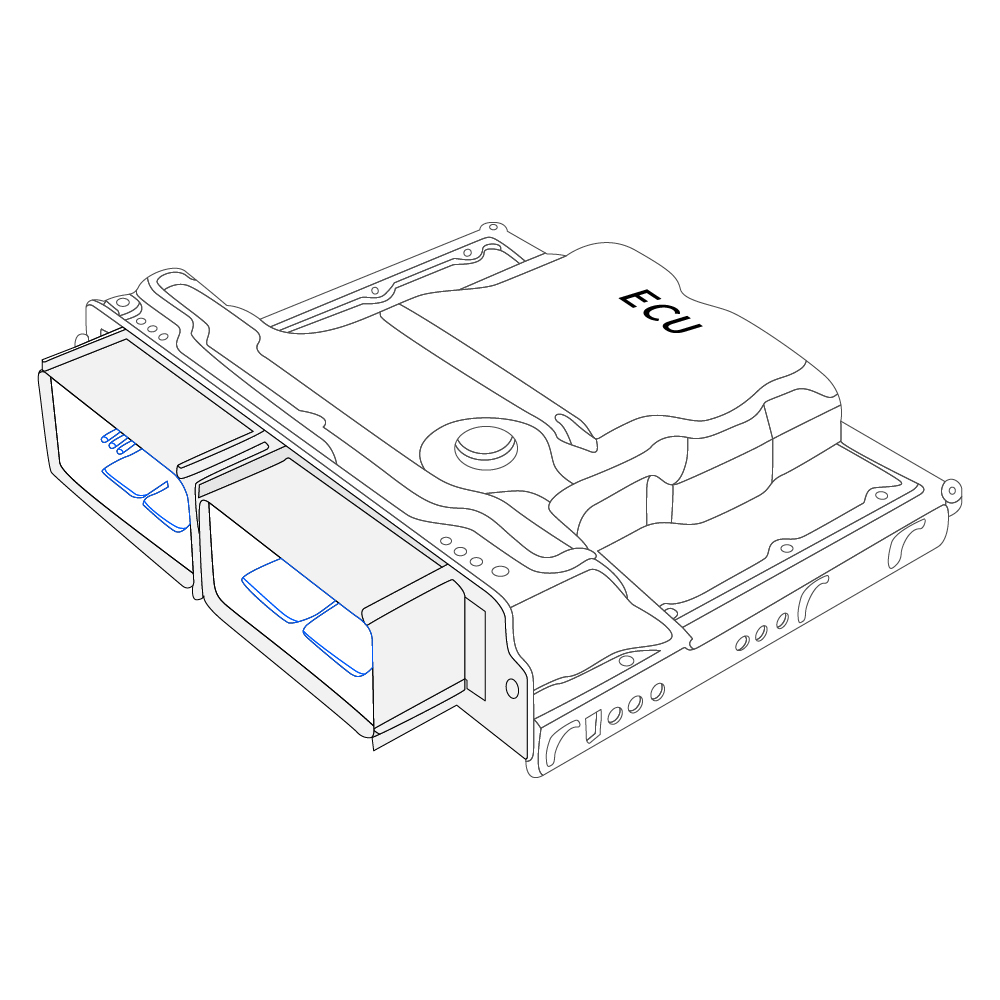 There are many types and manufacturers that make ECUs, therefore, we will give you the most common types. Find them below:
Bosch

Ford

Siemens

Delco

Delphi

Sagem

Melco
Electronic control unit (ECU) is also known as electronic control module (ECM).
Types of ECU include Powertrain Control Module (PCM), Transmission Control Module (TCM) Brake Control Module (BCM or EBCM), Central Control Module (CCM), Central Timing Module (CTM), General Electronic Module (GEM), Body Control Module (BCM) and Suspension Control Module (SCM).

However, the more functions the vehicle has, the more ECUs. Therefore, has become the major challenge for manufacturers, as the space in each vehicle is limited.
ECU consists of both software and the hardware. Automotive ECUs are developed by following the V-model. ISO 26262 standard is being used to develop safe modules.
People generally try to modify their ECU, in order to be able to change its functionality. Unfortunately, modern ECUs are equipped with protection locks to prevent its users from doing that.
ECUs are closely connected to the protocols, such as CAN Bus, LIN Bus, J1939 and more. Check them out to find out more about Electronic Control Units and how they are applied in each protocol.