Fleet vehicles are essentially groups of vehicles and are used for corporate purposes. Now let's dig into the meaning of fleet vehicles and the preparation you need, if you should consider buying one.
What is a fleet vehicle?
As mentioned, fleet vehicles are group vehicles owned or leased by a company, government agency, or other entity rather than an individual or family. Vehicles run by car leasing firms, utility companies, transportation companies, and police forces are some examples. Furthermore, many organizations buy or lease fleet vehicles to transport items or provide vehicles for utility workers to get to a site. A fleet manager can manage fleet vehicles with fleet management software, and a fleet management system can link vehicles to a fleet telematics system.
Fleet management software, like AutoPi Cloud, is frequently used to increase the efficiency, safety, and sustainability of fleet operations and fleet vehicles. Technologies like these enables companies to conveniently track their fleet vehicles, streamline communication, and gaining insightful data.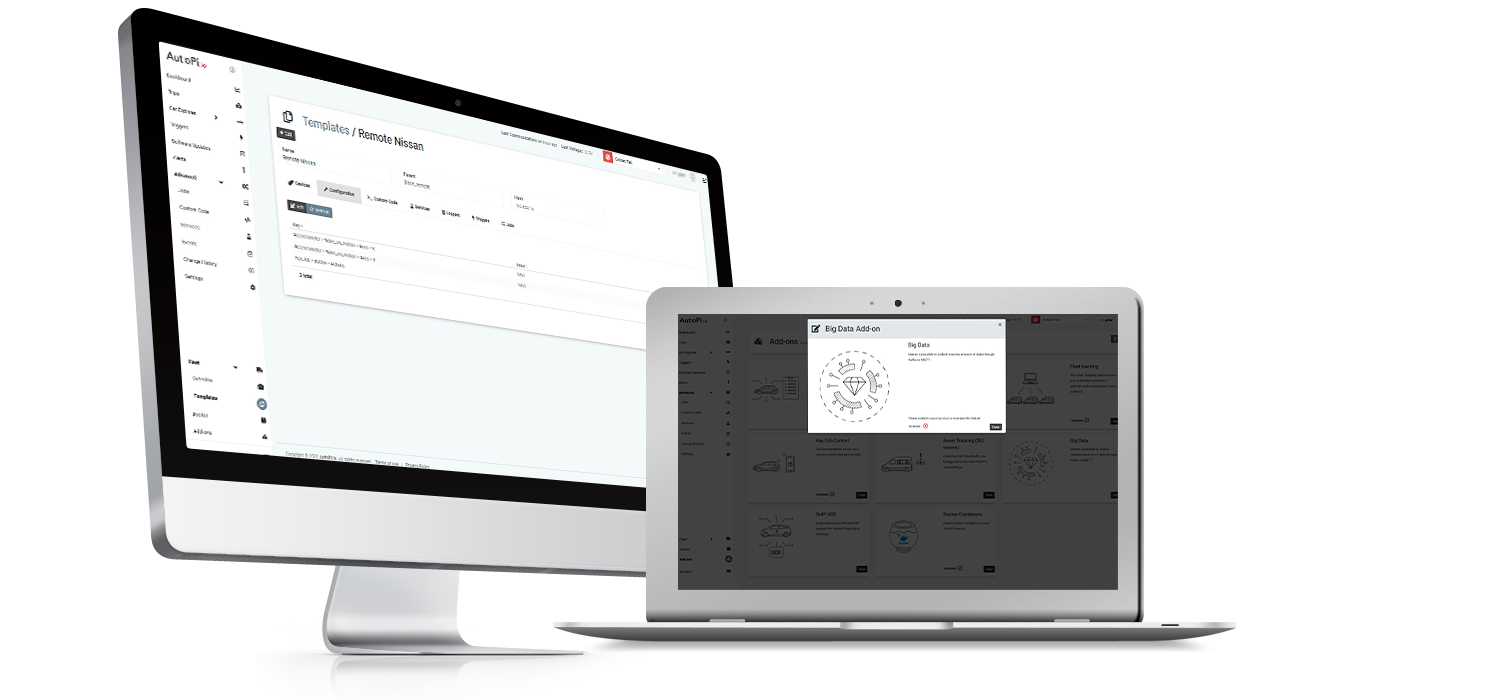 Fleet vehicle meaning
Depending on the type of your organization, the reasons for purchasing a fleet vehicle may vary. Perhaps you need to make deliveries, always have an available vehicle for employees or customers, or supply business cars to management. It is relatively simple to lease a fleet of vehicles. If you buy or lease more than 10 cars, you are considered a commercial fleet and may be eligible for numerous manufacturer discounts.
A "fleet" purchase is a car or truck purchased in quantity by a rental car company, other sorts of business, or a government agency, that e.g., buys vehicles in bulk ranging from three or four at a time. Most of the nearly 3 million fleet vehicles acquired each year, will eventually end up on used-car markets or for sale online.
There will always be pros and cons with every used fleet vehicle.
Pros and cons of fleet vehicles
It goes without saying, that examining the benefits and drawbacks of possessing a fleet vehicle, before getting one is a crucial aspect. After all, these are sourced from many different firms or organizations. Knowing this can be useful and prevent unwanted surprises.
Maintenance, car history, and a clean interior are all important considerations when purchasing a fleet vehicle. Especially if you can get a thorough car history report, and you have got a used vehicle with easily available information to help you make a decision.
To weigh the benefits and drawbacks of purchasing a corporate fleet vehicle, figure out how much it will cost, including insurance, gasoline, and maintenance. In addition, there is a value to adding a fleet manager to keep track of each vehicle's requirements.
Pros of fleet vehicle
Mileage is unlimited. You may unrestrictedly drive as far as you choose.

Used vehicle purchase. Meaning you can spend less money for a good used vehicle after inspecting its condition.

Wide range of make and model. When buying, it gives you more options of vehicles.
Cons of fleet vehicle
Maintenance and compliance. It is your responsibility to keep the vehicles condition in appliance to the DVIR. In order to keep up with this, you may need to hire a fleet manager. If, on the other hand, you opt to invest in a fleet management system, it will make it easier to keep track of.

Resale value may be less. When you decide to sell, you will have no idea what price you will receive. Upkeep on vehicles may get more expensive as they age.

Keeping up with demand. During different periods of the year, you may require more or fewer cars. Purchasing fleet vehicles no longer allows you to be flexible in this regard, although leasing does.
Should I invest in fleet vehicles?
Before determining whether or not to acquire a fleet vehicle, take the time to consider if you want to fleet purchase or fleet leasing.
If your business has a significant capital sum available, then purchasing may be more appealing. Thus, having no monthly fees, but should be remembered that vehicles depreciate rapidly.
When it comes to fleet leasing, this sort of agreement allows you to select the vehicles you need for your fleet and then just pay a monthly bill. Thus, no requirement of a bigger initial investment.
What should I do before buying a fleet vehicle?
The process of researching and purchasing the ideal fleet vehicle to fit your business' needs may be complicated and time-consuming. However, it is critical to properly pick these vehicles, since their performance is directly tied to the productivity and profitability to your business. To assist you, we have two critical issues you should be aware of:
Firstly, you must identify your business' requirements. It is critical to examine the sort and amount of cargo you wish to transport, as well as the distance that must be traveled. This will give you a broad sense of the physical requirements for the vehicle. Other criteria, such as budget or project timeline, might help you narrow down your fleet vehicle selection and establish if fleet leasing or acquiring a used automobile or former rental is a better alternative.
Secondly, you should consider investing in a fleet management system. Managing a vehicle fleet, regardless of size, may be a difficult task without the proper tool. Fleet managers rely on fleet management software, also known as vehicle telematics, to assist with day-to-day operations in part or all of their cars in order to increase efficiency and reduce overall costs. This includes maintenance, fuel, and safety. Companies such as AutoPi provide business solutions that may be customized to your specific needs.
Request a free Demo here to discover more about fleet management with AutoPi, or learn more about AutoPi's telematics device or cloud solution.