What is keyless entry?
Keyless entry is a type of technology that allows people to enter and depart buildings or cars without using a physical key. Instead, keyless entry systems offer access through a number of techniques such as codes, fobs, or smartphones. Continue reading to learn more.
How does keyless entry work on cars?
The keyless entry door lock, which uses a fob to open the door, is one of the most frequent types of keyless entry. A key fob is a tiny device that may be carried on a keychain and used to remotely lock and unlock a vehicle. It is also known as a remote or transmitter. The key fob delivers a signal to the car, which enables the driver entry.
The use of smartphones to unlock automobile doors is another common kind of keyless access. Many modern smart vehicles include a technology that allows drivers to remotely lock and unlock their vehicle using their smartphone. This, however, is not true for all vehicles.
AutoPi Keyless Entry Solution is an advanced keyless entry solution for all cars, trucks, and other vehicles equipped with an OBD-II (OBD-II became obligatory for all cars made in the United States since 1996). This keyless entry system combines our TMU device with a management cloud, allowing you to operate your vehicle's locks and other functions through a key fob, mobile app, or online interface. It also has capabilities like remote engine start, real-time tracking, and more. This is accomplished by connecting the device to the car's system.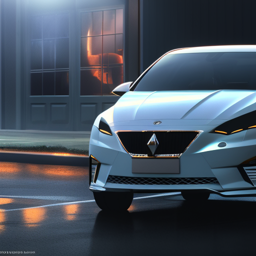 Keyless entry for business with a fleet
If you're a fleet manager, the keyless entry system can help your businesses with these benefits:
Increased security: Keyless entry systems eliminate the need for actual keys, which can be easily lost or stolen. This can give an extra layer of protection for your fleet operations.

Convenience: Keyless entry systems make it simple for your employees to enter and exit the vehicle, by removing the need to look for keys. This can help you save time and be more efficient.

Flexibility: You may provide workers or contractors temporary access for different vehicles. This enables more flexible and efficient usage of work vehicles.

Remote management: Many keyless entry systems can be managed remotely, allowing you to monitor and regulate vehicle access from anywhere.

Cost savings: By removing the need for key replacements or re-keying locks, keyless entry systems may save your business money in the long term.

Automation: Keyless entry systems may be linked to other fleet management systems, such as GPS tracking, fuel management, and maintenance scheduling, to create a more streamlined and effective fleet management experience.
In conclusion, keyless entry is a handy technology that eliminates the need for physical keys while also providing your business with enhanced security, convenience, flexibility, remote administration, cost savings, and automation. This makes it an excellent investment for any company that operates with fleets of vehicles. If you want to know more about how it works with our solution, see our documentation for keyless.
With the AutoPi Keyless Entry Solution, you may gain all of the advantages of keyless entry and much more. To learn more, please contact us.