Reckless Driving Detection
Lending or renting out of your car can be a gamble, because you don't know if borrowers treat your car in the same way you do. But now you can monitor the driving behavior online in real-time.
The AutoPi connects directly to your car and can be set up to monitor every output of your car.
You can set up the AutoPi to send messages to you if special driving patterns have been violated. You can even sound audible alarms or voice alarms inside the car, to warn the driver. This is perfect for people who rent out their car through online communities.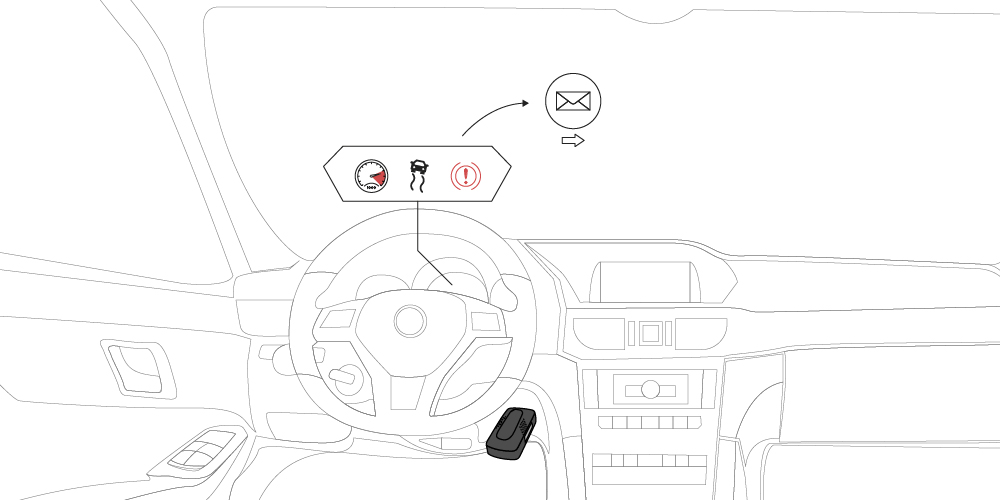 How to do it?
You can set up this feature through the AutoPi cloud management platform as usually. Simply choose the feature (add-on) you want to have and click on install. As easy as it sounds. In case you want to know more or are struggling with installation, please contact sales@autopi.io.
Benefits of detecting reckless driving
People borrowing your car will most likely not care about it as much as you do. Some might even push it over the limit and pretend they are professional drivers.
Fortunately, AutoPi can help you with that. It can notify you when the driver driving your car is driving abusively and it can also warn him/her within the car. It can literally save your car, his/her life and others around.
If the driver did not respect the rules and got into an accident, AutoPi can notify you when that happens too.
Reckless driving is also more expensive and will shorten your car's mileage. It is highly recommended to drive ecologically and adjust your driving to the surroundings.