Road collisions cause more than 12,5 million deaths worldwide each year and human factors, with 90% bodily accidents, remain the greatest contributor.
These indicators are generally due to speeding, distractions caused by mobile devices or driving under the influence of alcohol/ narcotics, yet health complications also take a fair share in several numbers of accidents cases.
As a result, new health detection techniques are emerging to the market to be able to monitor and measure vital physical parameters of a patient also in non-clinical environments such as in-vehicle and promote public safety.
The usage of wearables or smart mobile devices is becoming more frequent, especially when it comes to monitoring heart rate in physical activity.
However, in the context of health and clinical decision makings, it is not so usual. Their accuracy, but mostly their reliability is very questionable regarding the fact that they can be easily misallocated or forgotten.
A build-in vehicle approach though coupled with certified clinical devices provides valid information and complies with the specific needs of the healthcare sector. Thus, the involvement of connected car applications like AutoPi can enhance better surveillance and telemonitoring systems for use in clinical practices.
What Is an AutoPi-enabled Healthcare Solution?
AutoPi is an advanced telecommunication device combined with an IoT cloud platform that is specially designed for seamless connectivity with other hardware equipment like video cameras, sensors, or alarm systems.
Due to AutoPi's high extensibility, it is possible to connect biomedical sensors that are capable of remotely measuring vital signals like heart rate, respiration, or even temperature in real time and transmit the information instantly or automatically to a medical team or alert the driver locally.
Remote Health Monitoring System
Early detection of abnormalities of vital health signs is important as it improves recovery and reduces mortality rates while allowing healthcare organizations to provide better quality patient care services to communities.
It is also recognized that patients who suffer health complications like cardiac arrest while driving exhibit premonitory abnormalities. The real-time transmission of this information could ensure immediate reactions and benefit the reduction of traffic accidents.
AutoPi is accessible for development through additional medical sensors (electrocardiogram, photoplethysmographic (PPG), or temperature sensor) and can combine visual and non-visual information of the driver to analyze and detect fatigue or drowsiness.
Coupling the gained data from the medical sensor with AutoPi's voice speaker, emergency break, GPS, and remote alert system, the vehicle can carry out tasks itself like warning the driver to take a break, slow down, break or even alert the emergency or medical service team and indicate the vehicle position.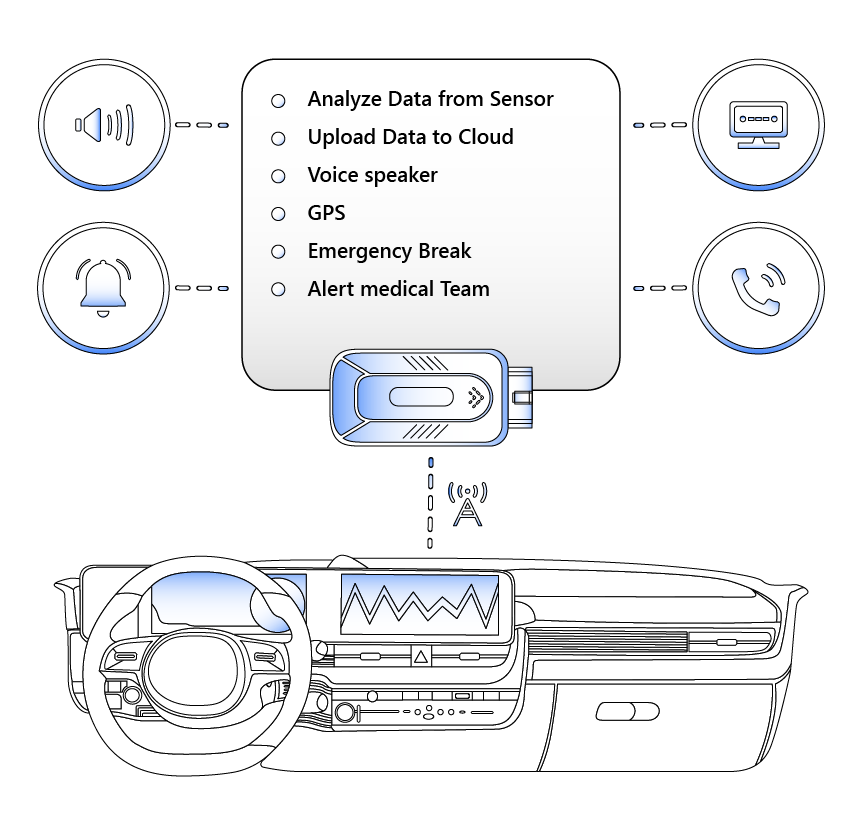 AutoPi is equipped with a memory card and 4G/LTE network for internet access, so a remote monitoring station can easily be powered and obtained in the car near the driver.
How Does It Work?
The telemonitoring station continuously monitors health signals while AutoPi stores data and uses an algorithm to detect possible irregularities or dysfunctions. From these detected parameters the system allows to determine disorders and trigger an alarm in the event of an abnormality.
The algorithm can also implement a graphical user interface (GUI) to develop an application for the ease of reading signals by doctors.
Incorporation of the AutoPi wireless technology with medical devices has many benefits such as giving flexibility and mobility to patients while providing healthcare professionals with remote access and monitoring patients' data and enhancing better decision-making.
The In-Vehicle Patient Monitoring system can also help special populations like senior citizens to detect chronic diseases in their early stages and represent a fundamental role in road safety.
AutoPi has multiple additional features that can benefit drivers in general. The AutoPi hardware, with a combination of advanced cloud management platforms, can provide your business with an extraordinary solution.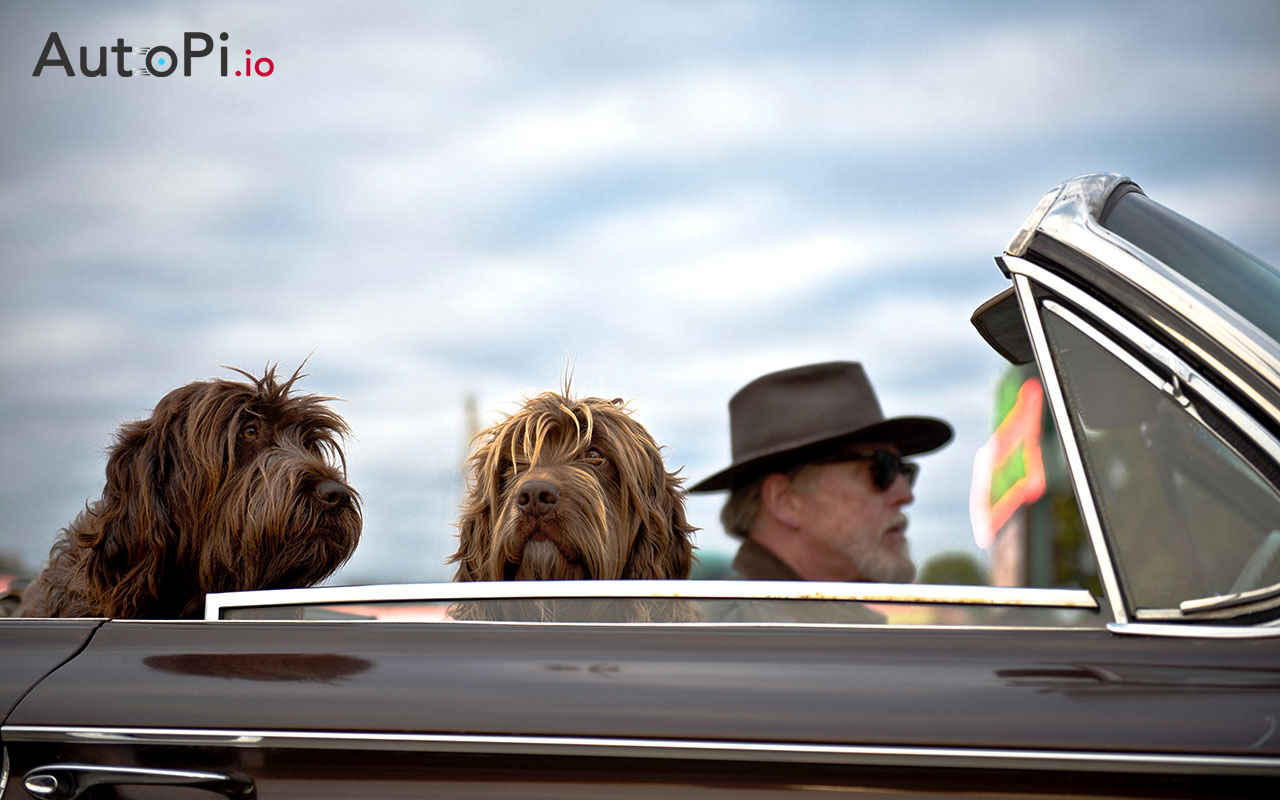 Are you ready for an easy implementation that benefits road safety and intelligent mobility? Let's have a chat about the possibilities.