This type of standardization focuses on the creation of new technologies, as well as sharing and transparency, which will stimulate further technical advancements and even new industries based on the standard.
The standard has changed through time, and the most recent version is AEMP 2.0 (also known as ISO 15143-3).
What is the AEMP Telematics Standard?
The AEMP is an abbreviation for the ISO 15143 Standard, which was first proposed by AEMP in 2010 as a 1.0 version before being finalized for commercial usage as a 2.0 version in 2016.
Note: The ISO 15143-3:2020 Earthmoving and mobile road construction machinery – Worksite data exchange – Part 3: Telematics data.
The AEMP Telematics Standard enables fleet managers to use OEM telematics in mixed fleet environments. It was submitted to ISO for approval in order to give manufacturers, equipment users, fleet managers, and all industry stakeholder with a standard they can apply across all market regions worldwide, which allows telematics suppliers to provide mobile machinery status data to third-party client applications via a cloud solution.
The AEMP standard uses a uniform data format that is already extensively supported by various third-party fleet management systems.
This implies that integrating data sets from many monitoring devices into one existing system is now significantly easier.
As API data becomes easier to acquire and apply, it's also possible, to a greater extent, fit the data into your own management system to meet your particular requirements.
Put differently, the standard allows you to take complete control of your tracking devices from your own systems and evaluate data like position, usage, shock, temperature, motion, and so on.
"The standard allows fleet managers and contractors to consolidate data into one display for easier analysis," said Stan Orr, president and CSO of AEMP "the productivity gains will be cumulative, and the cost-effectiveness gains will be large."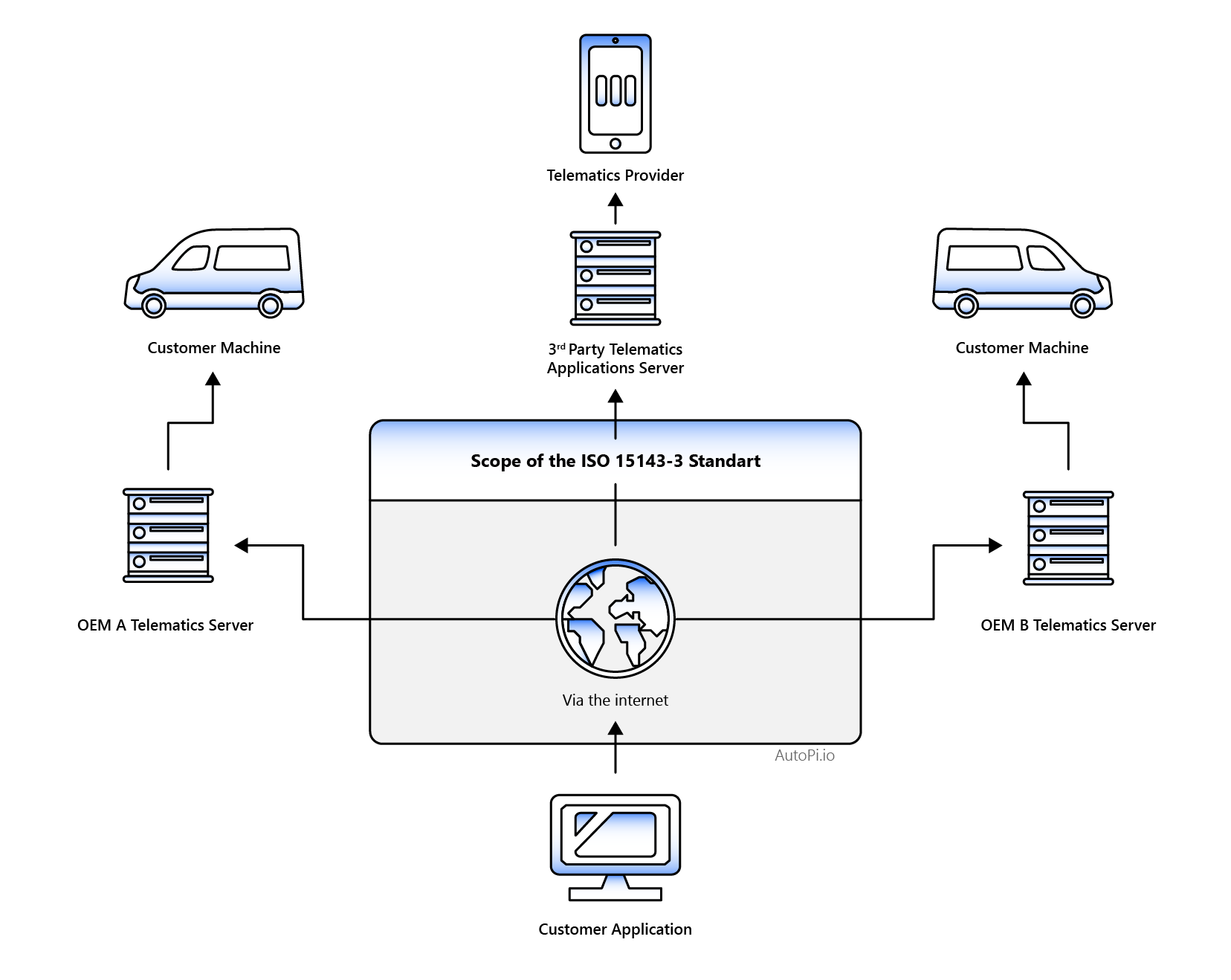 Critical reasons why AEMP 2.0 benefits your mixed fleet.
In the construction and mining industries, certified equipment manager want to efficiently manage heavy equipment fleets, as it is important to guarantee profitability.
An example would be visibility of all machines and their status across all locations, which is crucial for improving utilization, efficiency, and avoiding downtime.
The majority of OEMs provide a telematics system with their equipment, which provides varied degrees of information. Trying to pull all the data together to create a single coherent actionable standpoint of a mixed fleet can be difficult. Furthermore, with hundreds of units in a fleet, the volume of data collected might be overwhelming.
With access to this data, fleet managers may manage their whole fleet across many OEMs and equipment types. The AEMP standard may allow them to produce a comprehensive picture of all data endpoints throughout the organization.
In many situations, this enables businesses to minimize the number of renting or leasing less-used equipment or machines, better plan for maintenance to avoid unforeseen downtime, and capitalize on developing data-driven use cases.
The ISO 15143-3 Data endpoints:
Fleets can feed five machine data points in generic format into their fleet management software system using the standard.
The initial statistics includes:
Location.

Operational Hours.

Total Fuel Consumed.

Fuel Utilized in the last 24h.

and Total Distance Traveled.
Among the other data endpoints provided by the standard are:
Cumulative idle operating hours, fuel remaining ratio, percent of DEF remaining, engine condition, digital input state, cumulative power takeoff hours, average daily engine load factor, peak daily speed, cumulative load count, cumulative payload total, cumulative nonproductive regeneration hours, and cumulative idle nonoperating hours.
If you want to know how to accomplish this with the AutoPi TMU device, feel free to contact us.